Most Pre-K or Kindergarten teachers will agree that not all free printables are created equal. Today I'm sharing more than 125 of my favorite free pre k worksheets from Pre-K Pages!
Visitors are always asking me if I have printables for certain themes or topics and my answer is usually "somewhere." Now you no longer have to hunt for all of the best freebies, you can find them right here in one convenient place.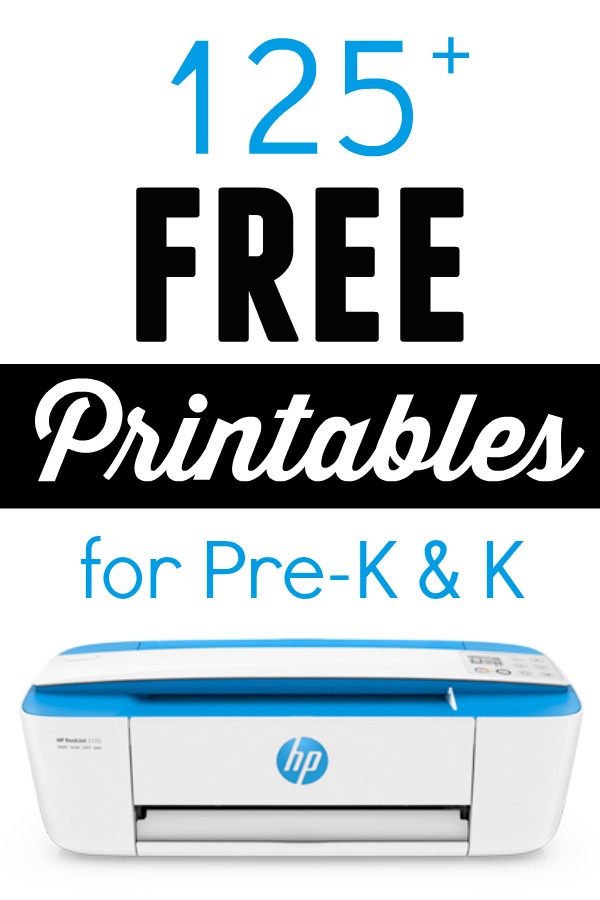 But having free printables is only half the battle, you also need to print them. It's just like washing your car, you can almost guarantee it will rain afterwards. The same is true for printing, as soon as you hit the "print" button you'll get that dreaded message that your ink is empty or running low.
That's why I'm teaming up with HP to tell you all about my absolute all-time favorite printer, the HP Envy 5540 wireless all-in-one printer. This printer is Instant Ink compatible, which means it automatically knows when your ink is running low and ships more ink directly to you! How cool is that?
Not sure why you want or need Instant Ink in your life? I explain it all HERE!
Free Printable Bingo Games
Bug Bingo Game
Christmas Bingo Game
Community Helper Bingo Game
Dinosaur Bingo Game
Easter Bingo Game
Fire Safety Bingo Game
Halloween Bingo Game
Pond Bingo Game
St. Patrick's Day Bingo Game
Thanksgiving Bingo Game
Transportation Bingo Game
Valentine Bingo Game
Western Bingo Game
Winter Bingo Game
Zoo Bingo Game
Free Counting Pre K Worksheets
Counting Book
Christmas Counting Mats
Gingerbread Counting Mats
Halloween Counting Mats
Fire Safety Counting Mats
St. Patrick's Day Counting Mats
Thanksgiving Counting Mats
Valentine Counting Mats
Winter Counting Mats
Apple Counting Book
Free Christmas Pre K Worksheets
Cookies for Santa Letter
Christmas – You've Been Jingled Printable
Christmas Gross Motor Game
Christmas I-Spy Literacy Activity
Christmas Old Lady Who Swallowed a Bell Printable
Christmas Reindeer Roll 'N Stamp
Christmas Rudolph 1:1 Grid Game
Christmas Treat Bag Toppers
Christmas Tree Math Printable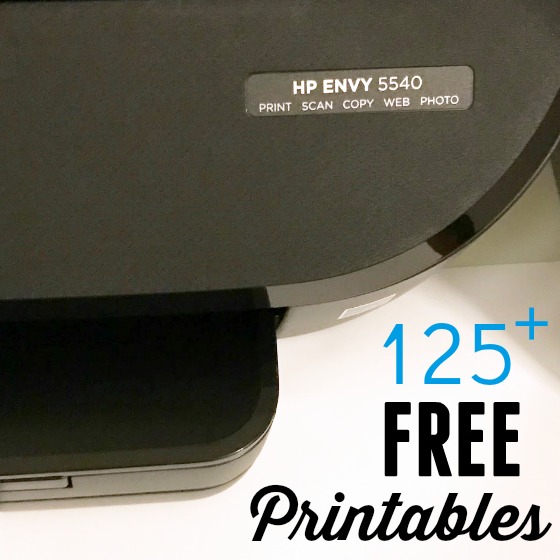 Free Dramatic Play Pre K Worksheets
Animal Shelter Dramatic Play (and Service Learning Project)
Ice Cream Toppings Signs
Pet Tags for Vet Clinic Dramatic Play
Pizza Restaurant Placemat
Pizza Shop Employee of the Day
Thanksgiving Feast
Chinese Restaurant Takeout Labels
Christmas Elf of the Day Printable for Dramatic Play
Space Theme Meet the Crew Poster
Pumpkin Spice Labels
Printable Dramatic Play Center Labels
Dramatic Play Punch Cards
Free Easter Printables
Easter – Bunny Says Game
Easter – Where's Peter Rabbit Positional Words Game
Easter – Fun Bunny Listening Game
Easter – Oviparous Egg Hunt
Easter Treat Bag Topper
Easter Visual Discrimination
Free Fairy Tale Pre K Worksheets
Gingerbread House Directions
Gingerbread Man Character T-Chart
Gingerbread Visual Discrimination
Goldilocks Word Cards
Jack and the Beanstalk Character T-Chart
Jack and the Beanstalk More or Less Printable
Jack and the Beanstalk Roll Say and Write
Little Red Hen Comprehension Activity
Little Red Hen English Muffin Pizza Recipe
Little Red Hen Sequencing Activity
Little Red Hen Strawberry Shortcake Recipe
Little Red Riding Hood Comprehension T-Chart
Three Little Pigs Class Book
Gingerbread Man Science Experiment Data Collection Sheet
Free Fire Safety Printables
Fire Engine Alphabet Clothespin Activity
Fire Safety Hot Cold Classification
Fire Safety Scavenger Hunt
Fire Safety Stop, Drop, and Roll Sequence
Fire Truck Counting Game
Free Graduation Printables
End of the Year/Graduation Printable Sand Bucket Tags
End of the Year/Graduation Printable Seed Packets
End of the Year/Graduation Printable Treat Bag Topper
Summer Activity Bingo
Free Halloween Printables
Halloween – 5 Little Pumpkin Play Dough Mats
Halloween Healthy Treat Toppers
Halloween I-Spy Literacy Activity
Halloween Positional Word Book
Halloween S'More Treat Toppers
Halloween Visual Discrimination
Halloween You've Been Booed Sign
Pumpkin Sensory Bag I-Spy Printable
Free Nursery Rhyme Printables
Nursery Rhyme Fluency Sticks
Nursery Rhyme Number Cube
Nursery Rhyme Bingo
Nursery Rhyme Certificate
Nursery Rhyme Diploma
Nursery Rhyme Tracking Chart
Nursery Rhyme Notebook Cover
Nursery Rhyme Four Corners Game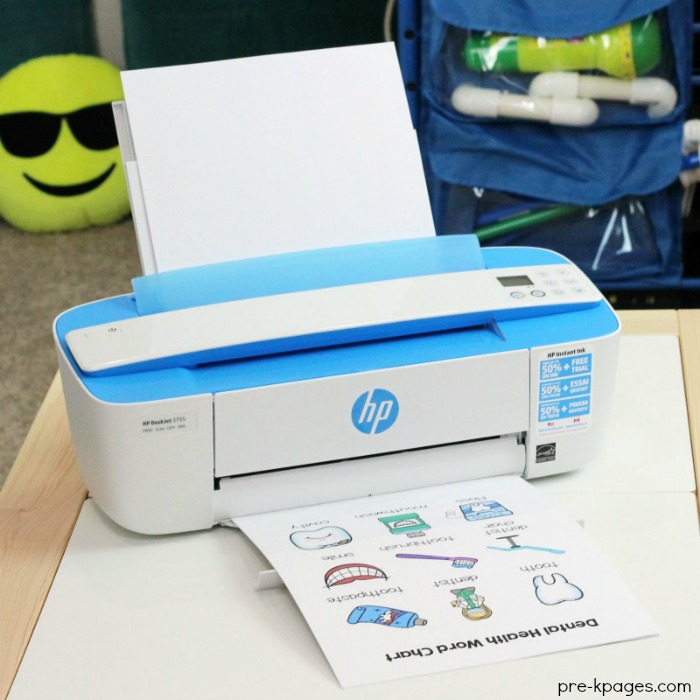 Free Party Planning Printables
Birthday Bag Labels
Christmas/Winter Party Planning Guide
Easter Classroom Party Planning Guide
Halloween Class Party Planning Guide
Valentine Classroom Party Planning Guide
Free St. Patrick's Day Printables
St. Patrick's Day Number Hunt
St. Patrick's Day Syllable Activity
St. Patrick's I-Spy Printable
Free Thanksgiving Printables
Thanksgiving Old Lady Emergent Reader
Thanksgiving Race to the Top
Thanksgiving Turkey ABC Clothespin Game
Thanksgiving Turkey Body
Thanksgiving Turkey Positional Words Book
Thanksgiving Visual Discrimination
Pumpkin Pie in a Cup
Free Valentine Printables
Valentine Beginning Sounds Game
Valentine From Your Teacher Card
Valentine Heart Syllable Activity
Valentine Heart Valentine Visual Discrimination
Valentine Treat Bag Toppers
Free Winter Printables
Winter – The Mitten Characters Classification
Winter – The Snowy Day Pocket Chart Activity
Winter Hot Chocolate Picture Recipe
Winter Mitten Visual Discrimination
Winter Snowman Listening Game
Winter Snowman Treat Bag Topper
More Free Pre K Worksheets
Trailblazer: Pre-K Curriculum Planning Guide
Dinosaur Fossil Checklist
Mother's Day Sugar Scrub Labels
Apple Visual Discrimination
Fall Harvest I-Spy Literacy Activity
Farm – Where is the Cow? Book
Pet Supply Scavenger Hunt
Play Dough "I Can" Task Cards
Printable Play Dough Recipe
Alphabet Puppy Chow
Chicka Chicka Boom Boom Recording Sheet
Bag Quilt Swat the Bugs Cards
Alphabet Soup
Alphabet Wikki Stix Cards
3D Shape Songs
Insect Classification Activity
Disclosure of material connection: This blog may receive some form of compensation for sharing this information with you. Pre-K Pages only recommends products or services we believe will be helpful to our readers.