Here is a free set of apple counting mats for use in the play dough center in your preschool, pre-k, or kindergarten classroom.
Directions for using the apple play dough counting mats
Just print one mat for each child and laminate. Then provide the children with red, yellow, and green play dough to use as apples. Students will select a card and place it on their mat in the space provided.
Next, they will roll the correct number of dough balls to represent apples and place them on their tree. When they are finished they can clear their mat and select a new card.
You might also want to add a small adhesive Velcro dot to the back of each card and place one on the mat in the space where the cards go. When little hands get busy rolling and squishing dough the cards will not stay in place for long unless they are secured.
Fine Motor Skills
This is also a fine motor activity because rolling balls of dough strengthens the muscles in the arch of the hand (the palmar arch) that are necessary for writing and holding a pencil.
For additional fine motor practice students can pre-roll the balls of dough and set them to the side in a bowl or basket. Then they can use plastic tweezers to transfer the balls to the tree. This would provide additional practice strengthening the pincher grasp.
Click on the picture below to download

Find my favorite homemade play dough recipe HERE.
You can find more ideas and activities for your fall theme HERE.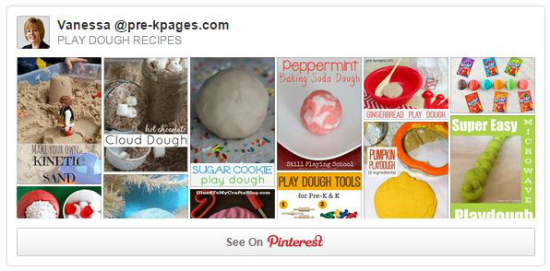 Follow my Play Dough board on Pinterest for more great recipes and ideas!
More Apple Ideas