A new month means a new review from the Guidecraft Educator's Team! We're featuring the Barnyard Activity Boxes this month. I love doing a farm theme in the classroom because it's such a high interest theme for young children in preschool and kindergarten, they always love it no matter what time of the year.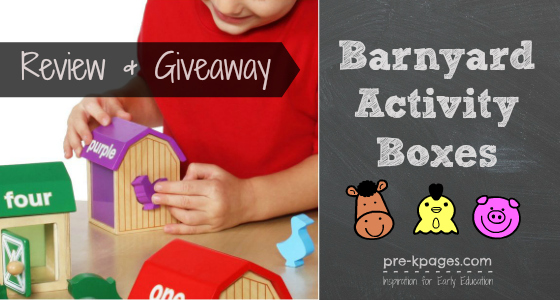 About the Barnyard Activity Boxes
This 28 piece wooden set includes six wooden barns and twenty-two wooden animals. The Barnyard Activity Boxes are sturdy, high-quality learning tools designed to withstand prolonged use in the classroom or home. Each barn has a picture of the animal on one side and a matching cutout on the opposite side. The doors on the barns have kid-friendly, elastic hinges to prevent pinched fingers and chunky knobs that allow children to open and close the doors easily. The
Barnyard Activity Boxes
will provide many opportunities for learning and dramatic play in your home or classroom.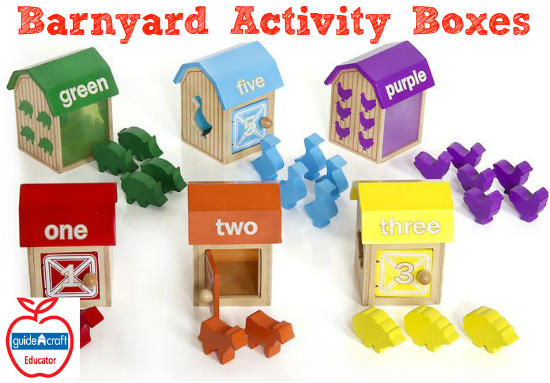 Pieces included in this set
6 wooden barns
22 wooden animals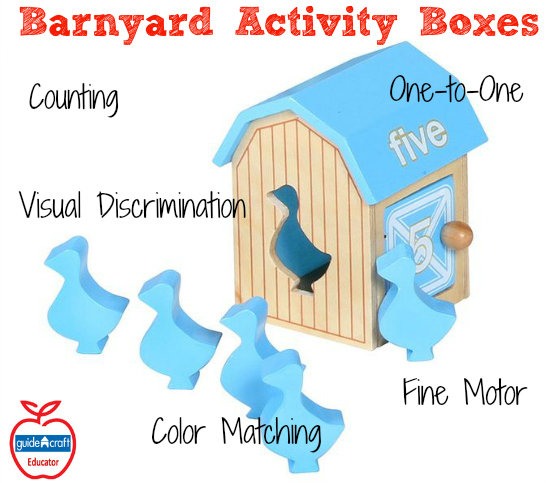 Educational Benefits of This Farm Theme Activity
As usual, this Guidecraft product offers many educational opportunities such as:
Counting
Numeral Recognition
Sequencing
Shape Sorting
Color Matching
One-to-One
Visual Discrimination
Fine Motor Skills
I like how the Barnyard Activity Boxes allow for differentiation. Younger children can use the boxes to practice color matching and develop fine motor skills as they grasp the knobs to open and close the doors.
They will also be developing visual discrimination skills as they match the animals to the cutout shape on each box.
Older children can practice numeral identification and counting as well as emergent reading skills by identifying the number and color words on the boxes.
Available on Amazon


I received a set of Barnyard Activity boxes to review; I was not compensated in any other way. All opinions are 100% my own.