How to implement and use parent communication notebooks in Pre-K, Preschool, and Kindergarten.
Daily parent communication notebooks are a highly effective method for managing and organizing notes, calendars, homework and any other papers you send home. One acronym for these notebooks is B.E.A.R., or Bring Everything Always Ready. I used B.E.A.R. books in my classroom for over 10 years with great success.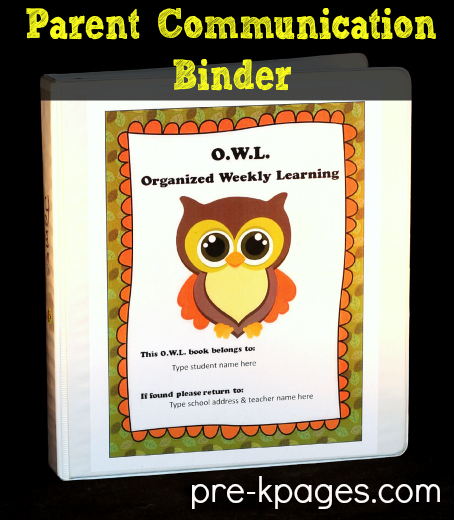 Are you tired of "Backpack Black Holes" that swallow up important papers and notes?
Have you wasted valuable time searching through your student's backpacks for lost money or field trip permission forms?
Are the parents of your students unresponsive and uninvolved?
Implement daily parent communication notebooks in your classroom today and solve the "I can't find it!" problem forever. The Daily Parent Communication Packet helps ensure that any homework or notes sent home are seen by parents. Many parents find it difficult to keep up with all the papers that are sent home on a daily basis; parent communication notebooks help solve this problem.
Parent Communication Notebook Video Tour
Each Daily Parent Communication Notebook Packet has everything you need to get started today. Detailed directions are included to answer all of your questions and the welcome note explains the system to parents in detail. Choose from a variety of themes to meet your needs.
The Daily Parent Communication Notebook Packet keeps parents well informed and can actually increase parent involvement if implemented properly. Because parents are provided with easily accessible information in an organized manner they are more responsive and supportive. When parents are well informed they are more likely to attend school events and activities such as open houses and conferences. They will also be more likely to respond to your requests for donations or field trip chaperones. Using a daily parent communication notebook is one way you can help your students and parents establish good habits from the very first day of school.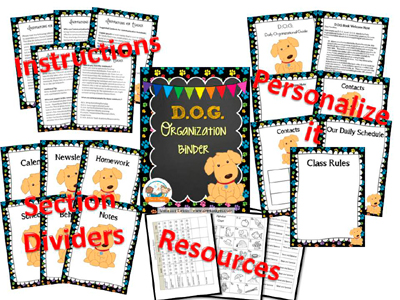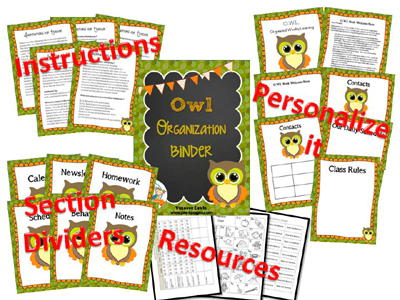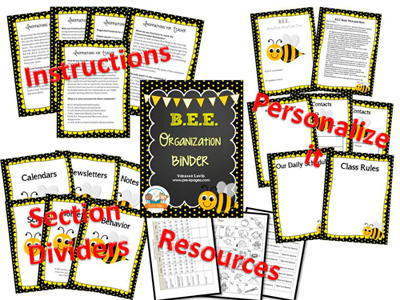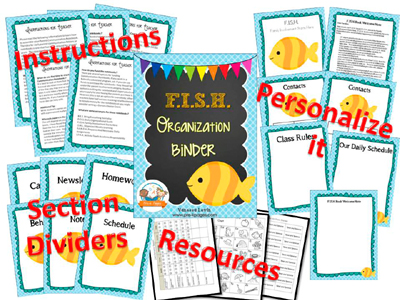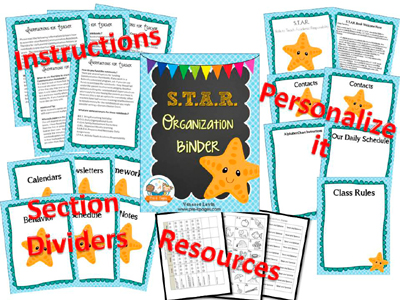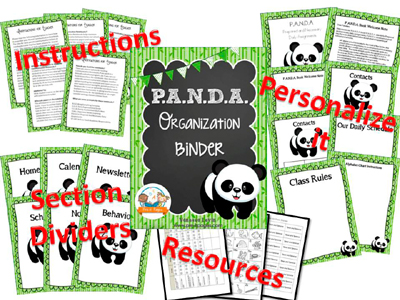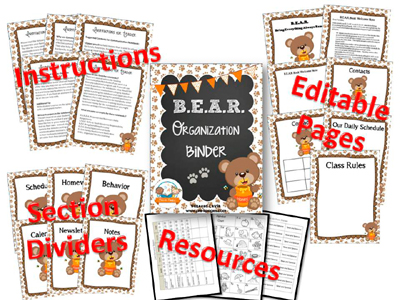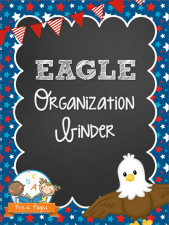 Christopher's mom was single, raising two children, and working two jobs to make ends meet. I didn't hear much from her the first half of the year but she always responded to any requests sent home for things such as field trips, donations, lunch money, class parties etc. In March Christopher announced he was going to visit his grandparents during spring break because his mom had to work. When we returned from spring break Christopher was very upset because he had forgotten his B.E.A.R. book at his grandparent's house. Later that week a package arrived at school addressed to Christopher. Inside the box was his B.E.A.R. book that his grandparents had shipped to school for him! The look on his face was priceless; he was beaming from ear to ear. When I thanked his mom and asked her to thank her parents too she said, "They had to ship it back, neither of us can live without it!"
Each Daily Parent Communication Notebook Packet is available in Powerpoint format and contains:
Cover Page for Binder {personalize it}
Welcome Note for Parents {one pre-written and one for personalization}
Contact Sheet {two versions to personalize}
Labels for front pocket of binder {read and remove}
Alphabet Chart {black and white}
Alphabet Chart Note {one pre-written and one for personalization}
Weekly Behavior Chart {black and white}
Class Rules {personalize it}
Daily Schedule {personalize it}
Subject Dividers for the following subjects:
Schedule Subject Divider
Homework Subject Divider
Behavior Subject Divider
Calendar Subject Divider
Newsletters Subject Divider {2 versions, one for personalization}
Notes Subject Divider {2 versions, one for personalization}
** Note to Purchaser: Only certain parts of the document are editable. You may personalize the sections that say "type student name here" or "type text here." You cannot change the layout or template of the document. This file is offered in Powerpoint format only to allow you to easily add text. If you do not have Powerpoint or do not know how to use Powerpoint please do not purchase this product. **
Additional materials you will need to start your own Daily Parent Communication Notebook system:
One, 1 inch three-ring binder per student
Computer printer and colored ink
Copy machine
Return address labels
One zipper pouch per child
One pencil per child
Three-hole punch
Optional: Page protectors for section dividers OR you can laminate these pages
More Teaching Tips from Pre-K Pages