Behavior charts are often used in early childhood classrooms with the hope of improving student behavior. Let's be honest, not all young children are angels and behavior problems can escalate quickly in today's over-crowded classrooms.
But what if the answer to better behavior in your classroom has nothing to do with that cute behavior chart hanging on your wall? What if that behavior chart is actually causing your students more harm than good?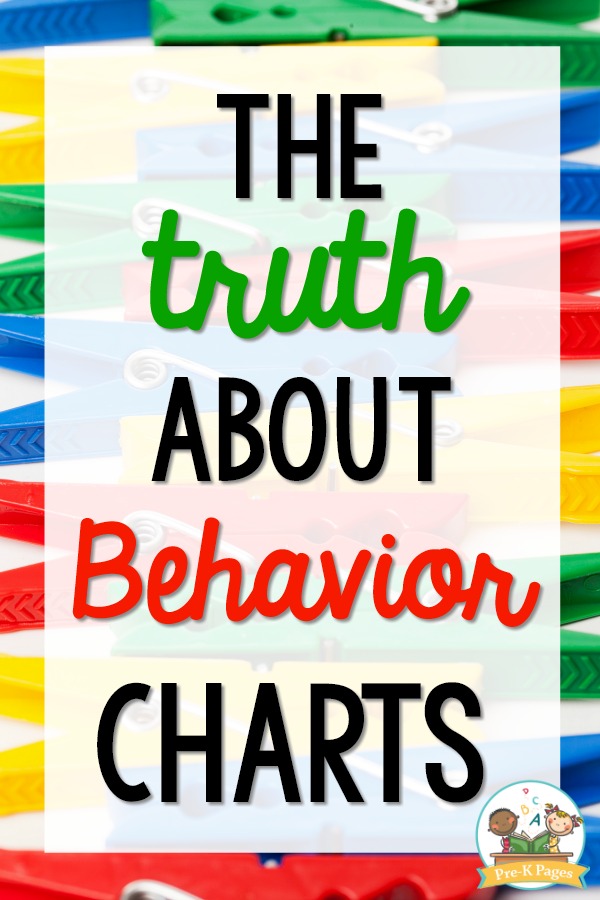 Preschool Behavior Charts
Before we can discuss behavior charts, first we need to define exactly what they are. Typically, behavior charts are placed on the wall in a classroom and are used as a way to track student behavior. Often, these charts are color coded and assign certain colors to certain behaviors, such as green is good, yellow is so-so, and red is bad. They may also incorporate happy and sad faces or other emoji type images.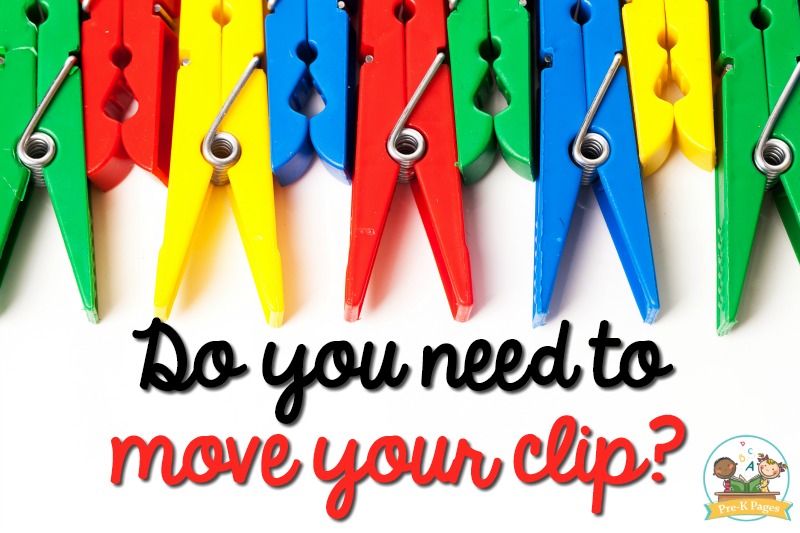 Classroom Behavior Charts
Many behavior charts use clothespins with student's names to "clip up" or "clip down" according to each child's behavior. The goal is to make good choices so your clip stays on the "good" color and to avoid moving your clip down. Are you with me so far?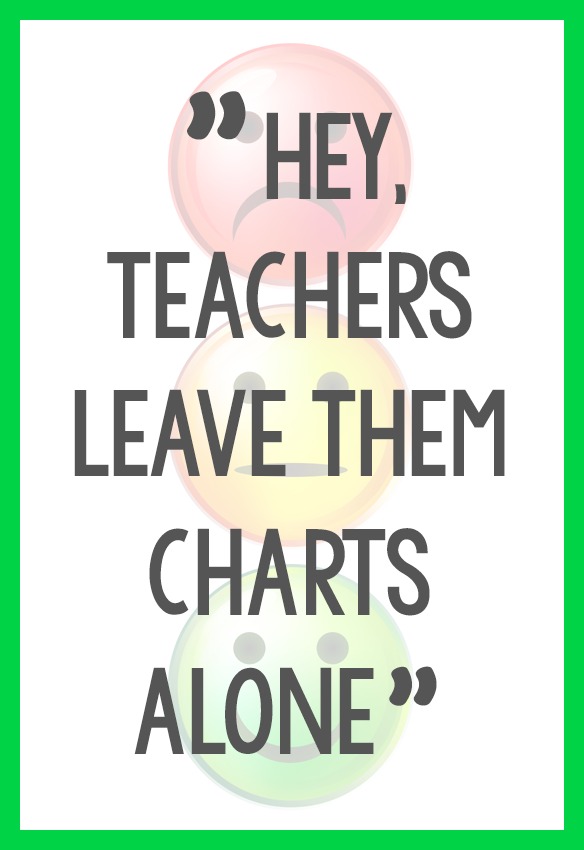 Changing Behavior
If you've ever used a behavior chart in your classroom you'll understand this scenario; little Liam is on red almost every single day. If he gets on red at the beginning of the school day, that's it, he's out of control for the entire day. Then there's little Sophia who is always on green, she has never had to move her clip.
Do you see where I'm going with this? With a behavior chart, the "good kids" are always good, and the "bad kids" are always bad – nothing changes.
Behavior charts do nothing but humiliate the children who are caught being "bad" and cause others to focus on the chart. Even parents get caught up in the "Did you move your clip today?" scenario instead of focusing on the whole child.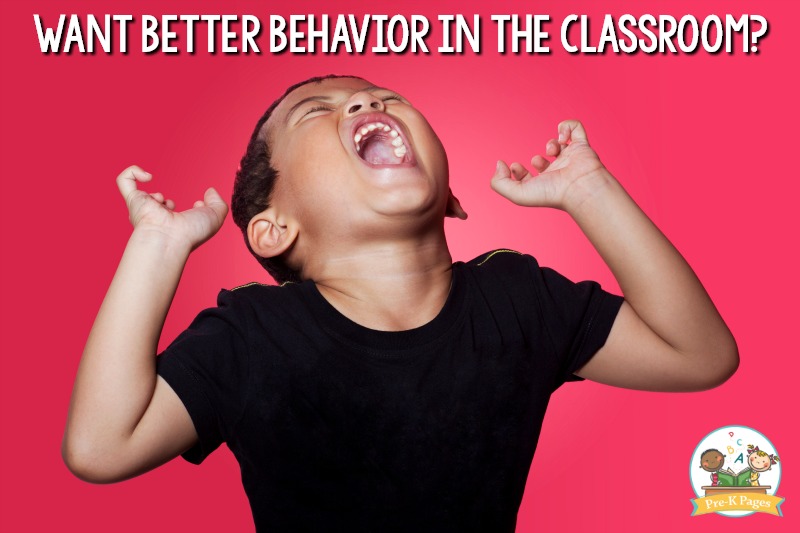 The Key to Better Behavior
You won't find the answers to better behavior in a chart, or a marble jar, or any other cutesy method. Charts, marbles, and trips to the school store are simply methods of bribing and shaming children into being compliant.
To truly change behavior in your classroom you need to teach your students the classroom rules, routines, and procedures so they can learn how to self-regulate. Behavior is a skill that must be learned, just like learning how to tie your shoes or recite the alphabet is a skill that you learned when you were a child.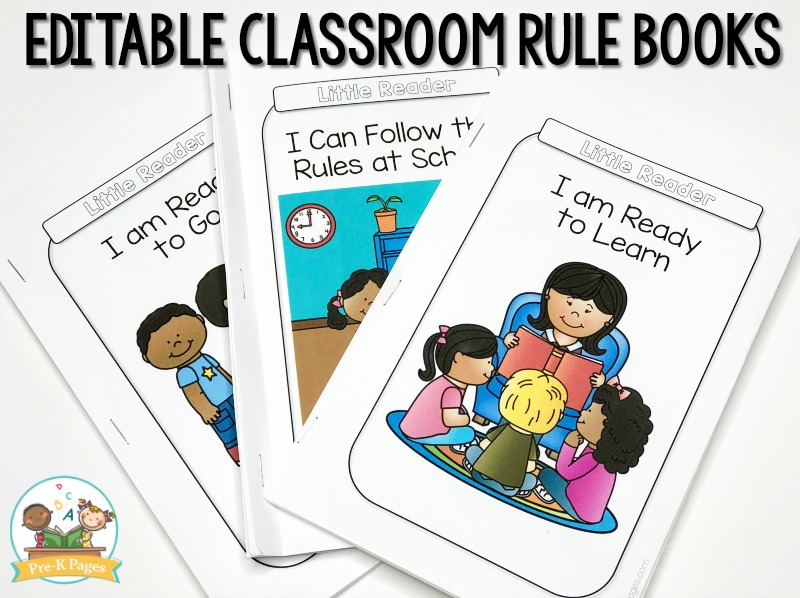 Rethinking Behavior Charts
While it may sound simple, teaching classroom rules, routines, and procedures is actually a lot of work. But the good news is that if done properly and with the right tools, it can work!
I created the following resources you can use to help teach your students the rules, routines, and procedures:
The secret to making it all work is continuous modeling and practice, all year long.
Are you ready to get rid of your behavior chart? You won't regret it – pinky swear!
The Teaching Tribe
Having successful classroom management skills is only one small part of a preschool teacher's job. The best place to discuss teaching best practices and get the support you need is in the Teaching Tribe. We have many printable lessons and on-demand video trainings to help you become the best teacher you can be! If you want to get on the waiting list for the Teaching Tribe, do it soon so you don't miss the next open enrollment period!