I know many of you are not allowed to celebrate holidays in the classroom so I created this list of my favorite Gingerbread man books that are not Christmas related.
A Gingerbread theme allows for plenty of fun and learning without any mention of the jolly old elf or his reindeer.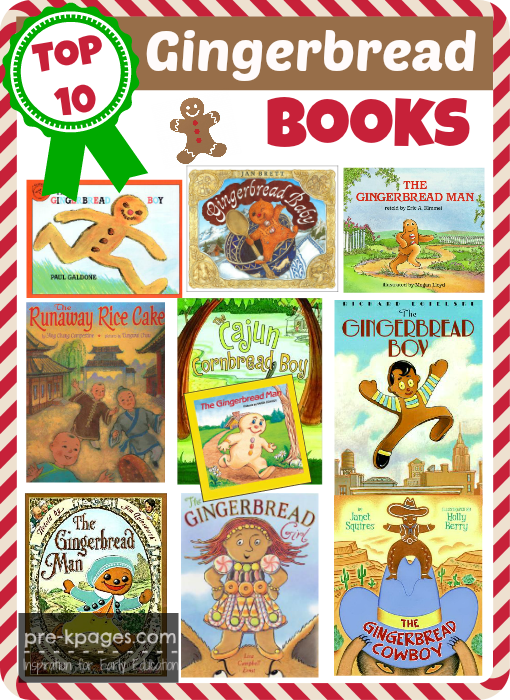 Gingerbread Man Books
The Gingerbread Baby by Jan Brett


Jan Brett's beautifully detailed illustrations paired with this sweet (no pun intended) and unique version of the classic tale makes this a must read for everybody, I love it just as much as the kids!
The Gingerbread Boy by Richard Egielski


A modern, urban version of The Gingerbread Boy that takes place in New York City and culminates in Central Park.
The Gingerbread Boy by Paul Galdone


From author Paul Galdone best known for his ink and wash illustrations that grace the pages of his many classic fairy tales books.
The Gingerbread Cowboy by Janet Squires


What kind of Texan would I be if I didn't include this book on the list? A western version of the classic tale, this little cookie says "Giddy up!"
The Gingerbread Girl by Lisa Campbell Ernst


I was thrilled when this book was finally published because my female students had been asking "Where's the gingerbread girl?" for years! Beautiful, colorful illustrations grace the pages of this book that sends a positive message to kids. Note: There are two negative words that you may want to omit if you choose to read this book aloud to your class, they are dumber and airhead.
Gingerbread Man Book List
The Gingerbread Man by Jim Aylesworth


The illustrations by Barbara McClintock are just darling and depict the gingerbread man wearing a snappy blue jacket, hat, and yellow pants. My students always remember this version when we read Peter Rabbit in the spring. They never fail to point out the similarity between Peter's jacket and the illustrations in this version of the gingerbread man. I also like how the gingerbread man replies to the pleas of his pursuers with another rhyming verse.
The Gingerbread Man by Eric Kimmel


From Eric Kimmel, the master of the traditional folktale- this version follows the classic plot but gives the reader a glimmer of hope at the end.
The Gingerbread Man by Karen Schmidt


No surprises here, this classic tale boasts visually appealing images and simple, straightforward text. I have had this one in my collection for years and years and it never fails to deliver.
The Cajun Cornbread Boy by Dianne de las Casas


I love these types of twists on a classic tale. This version features a Cajun cornbread boy on the run; you can't catch him because he's full of cayenne!
The Runaway Rice Cake by Ying Chang Compestine


This Chinese New Year version of the book delivers a powerful message about sharing and compassion.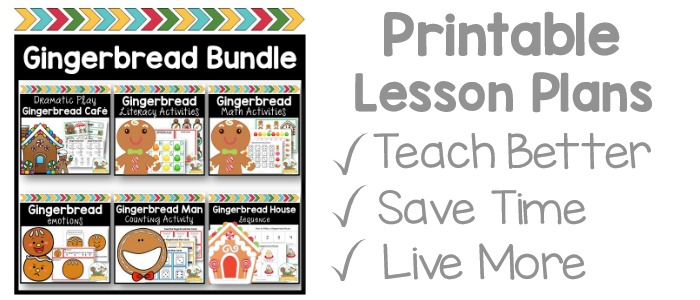 More Gingerbread ideas