Most preschool and kindergarten teachers teach their students about fire safety and dental health; but teaching students to respect our planet is just as important.
Earth Day is the perfect time to introduce the concepts of reducing, reusing, and recycling to your students.
Earth Day Song
We all know children learn best through music and movement so I wrote a song to help your students understand the concept of recycling.
Reduce, Reuse, Recycle Song
by Vanessa Levin
(Tune: For He's a Jolly Good Fellow)
Reduce, reuse, recycle
Reduce, reuse, recycle
Reduce, reuse, recycle
Let's all do our part!
Bottles, cans, and bags
Bottles, cans, and bags
Reduce, reuse, recycle
Reduce, reuse, recycle
Reduce, reuse, recycle
Let's all do our part!
Adding some hand motions to this song will increase engagement. Have your students use their index finger to make the triangular recycle symbol in the air or on the carpet as you sing the song together.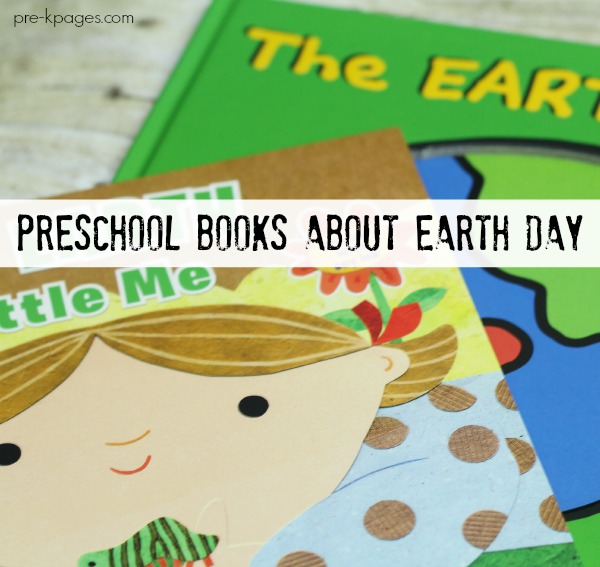 Books about Earth Day
Of course, no topic is ever complete without some great books to read aloud. Two of my Earth Day favorites for preschool and kindergarten are
Big Earth, Little Me
by Thom Wiley and
The Earth Book
by Todd Parr.
Big Earth, Little Me has everything a book for young children needs to be a smash hit. The illustrations are created in the vibrant cut paper collage style, which makes them very visually appealing to all audiences. The text on each page is simple and short but packs a big punch with empowering "I can" phrases that will make little ones feel like they can make a difference. To top it off there are flaps throughout the book that kids will love to peek behind for added fun.
The Earth Book is from popular children's author, Todd Parr. His unique style of colorful illustrations and simple text hit the mark with preschool and kindergarten audiences every time.
Each page highlights one way kids can help make the world a better place followed by a "because" statement. Adding because to each statement makes the message in this book more powerful. It's not about just telling kids to do something, but also giving them the reasons why it's important; therefore it becomes more meaningful to them.
Parr also has a great sense of humor and knows his audience well as evidenced by the mention of underwear in the detachable poster that is included on the last page of the book.