Do you use center signs in your classroom learning centers? Center signs can help you create clearly defined learning areas in your classroom.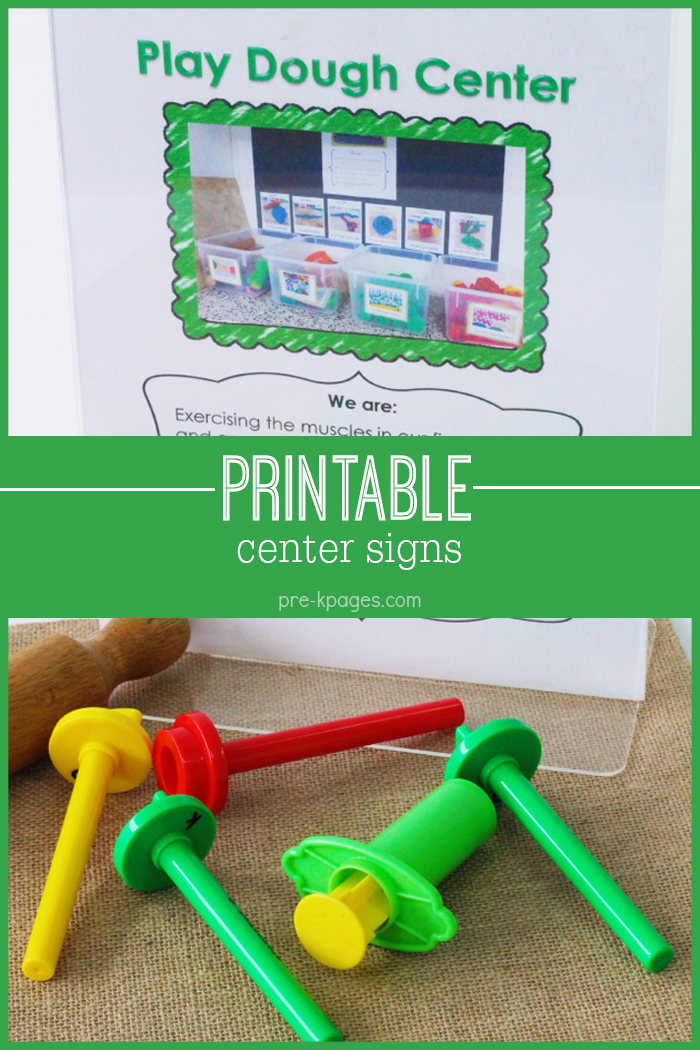 Why are Center Signs Important?
Center signs serve multiple purposes.
Center signs offer a visual representation of the center for your students. Using a photograph on your center signs is more meaningful for your students than just words or cartoon characters.
Signs with photographs can help your little learners quickly and easily locate the centers.
Using photographs provides your students with an example of what the center looks like when it is clean. Looking at the pictures can help children learn how to clean-up appropriately.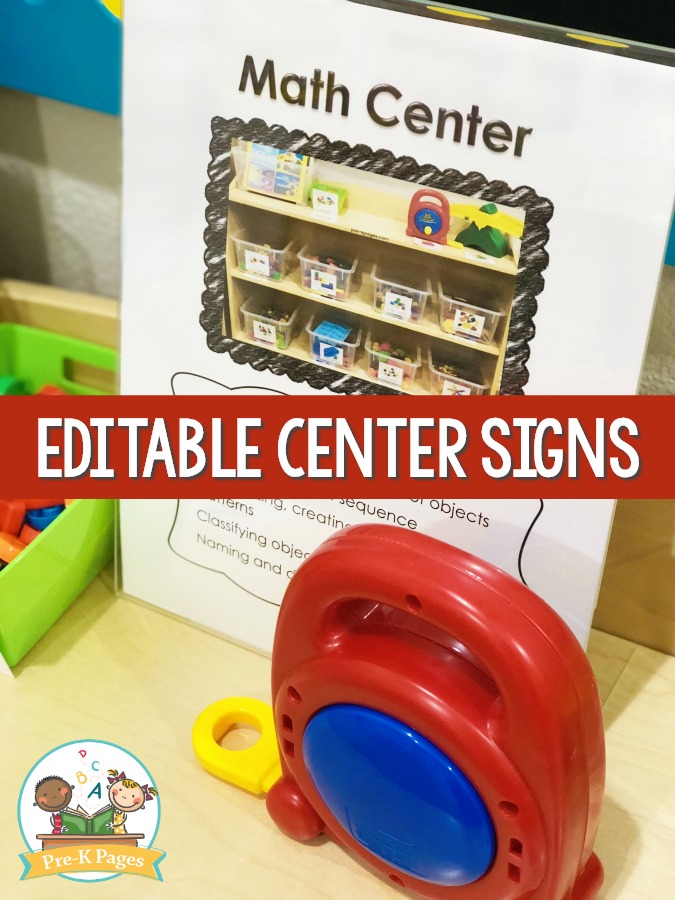 How do Center Signs Work?
I created these editable center signs with objectives to help make your teacher life easier.
Each sign has a "we are" statement followed by skills the children are learning in that particular center.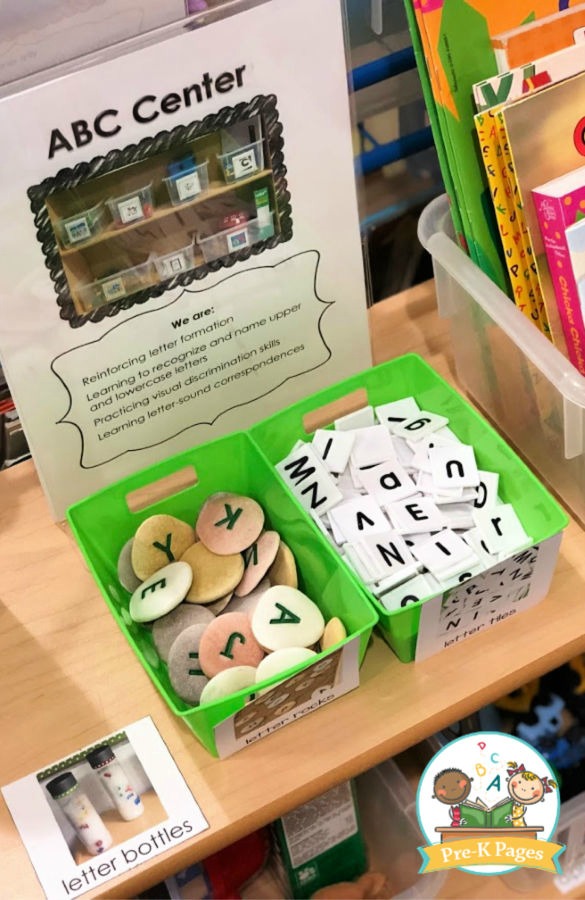 Just type in your preferred text, and then print the signs on regular copy paper or cardstock.
Next, display the signs in each center in your classroom in a vertical position so they are easily visible to both adults and children.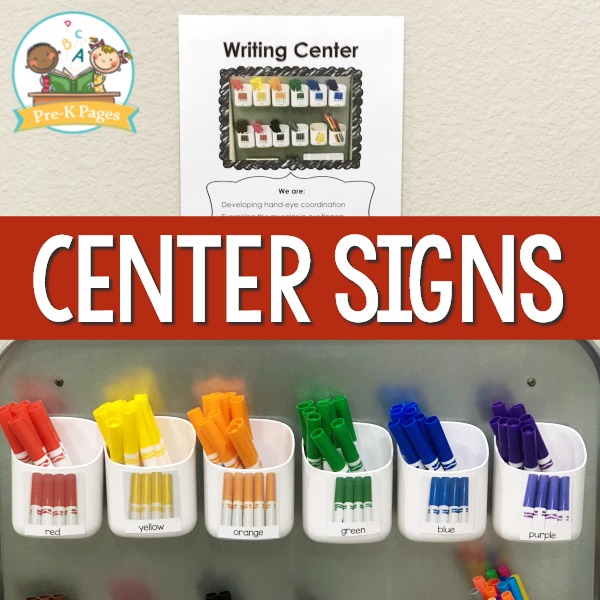 How to Display Center Signs
You can choose how to display the signs in your classroom centers.
You can laminate your center signs and attach them to the walls with staples or tape.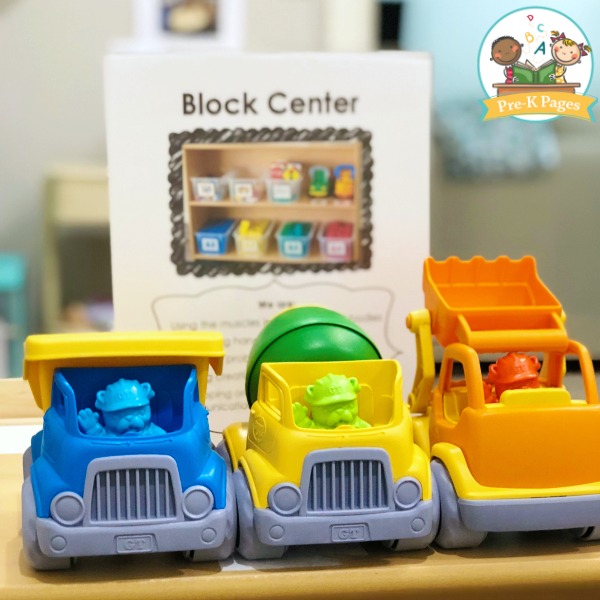 Another idea is to place your signs in clear, plastic table tents from the office supply store.
The text printed on each sign is intended for the adults in the classroom. The "we are" statements are meant to help adults in the classroom better understand the purpose for the activities and the benefits to the children.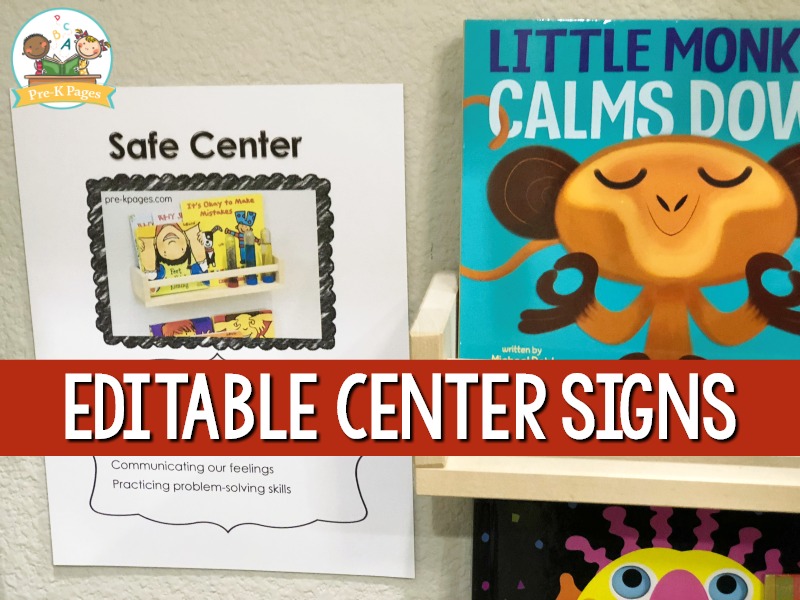 Benefits of Using Center Signs
As professional educators we often forget that not everybody knows and understands the value of play and the importance of using centers in the early childhood classroom.
The addition of center signs in your classroom can help educate visitors, parents, paraprofessionals, substitutes, administrators, and volunteers.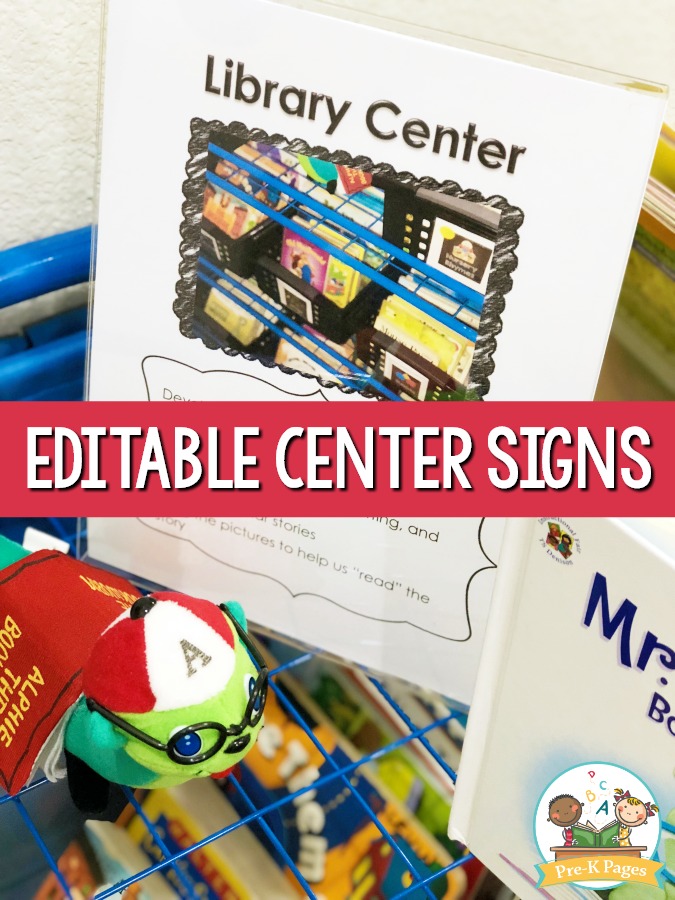 What's Included?
Each packet includes the following signs:
ABC Center
Art Center
Block Center
Computer Center
Dramatic Play Center
Library Center
Listening Center
Math Center
Playdough Center
Puppet Center
Puzzle Center
Safe Center
Sand and Water Center
Science Center
Writing Center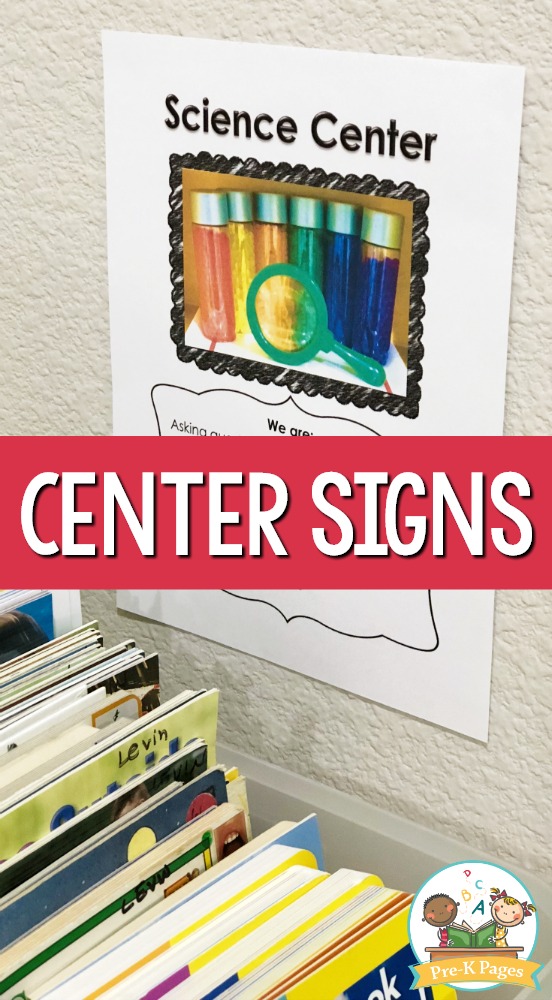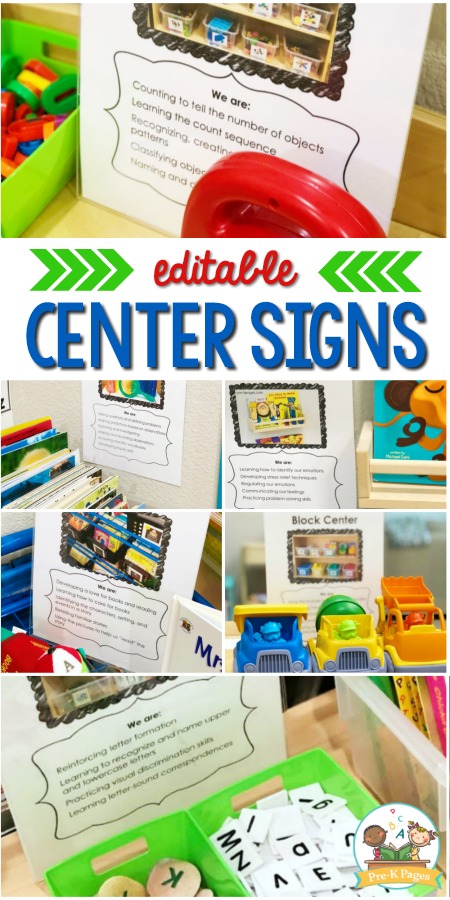 Editable Center Signs
These signs are offered in a variety of colors for you to choose from. Each packet contains 15 different signs in a single color in PowerPoint format so you can easily insert your own pictures. They also include 4 blank pages so you can create your own signs. The colors available are:
Red
Dark Blue
Dark Green
Black
Light Blue
Related Products:
More Center Ideas from Pre-K Pages