The clothesline literacy activity pictured below incorporates letter recognition and fine motor skills and is also very inexpensive to make.
This is one of those hands-on activities where the kids have no idea they are learning anything- they're just having loads of fun. Your kids will love hanging up the letters of their names with clothespins!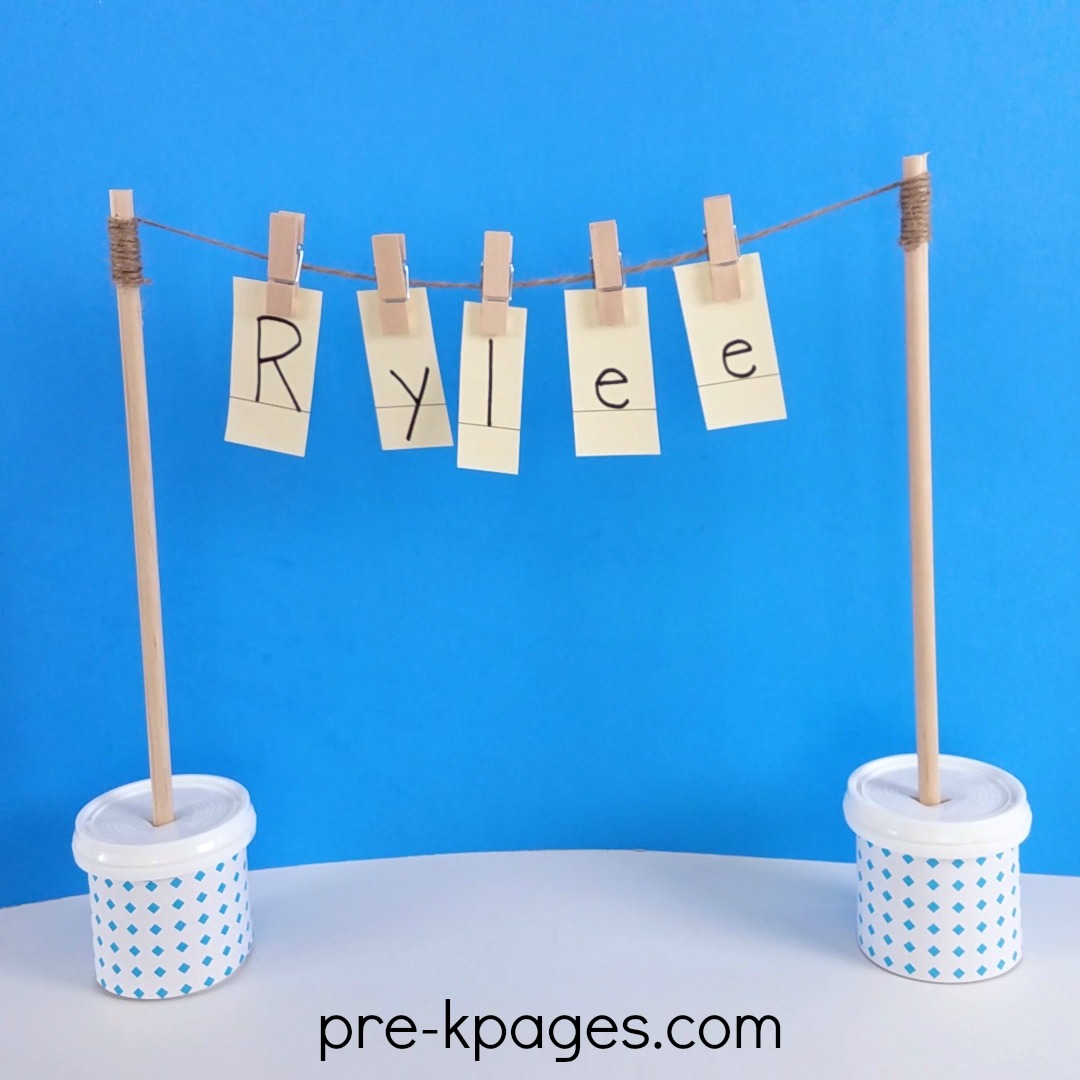 Supplies for the Clothesline Name Activity
Supplies
2 dowels from craft store
2 small empty containers with lids
Yarn or string
Envelopes
Scissors
Permanent marker
Hot glue
Colored markers, colored index cards, or colored sentence strips (optional)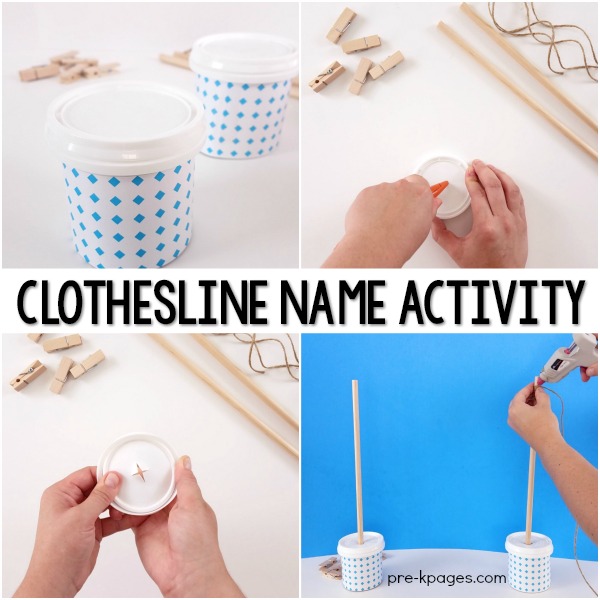 How to Make the Clothesline Name Activity
Start by writing each child's name on a sentence strip with a permanent marker. Make sure to leave enough space between each letter so you can easily cut the names apart.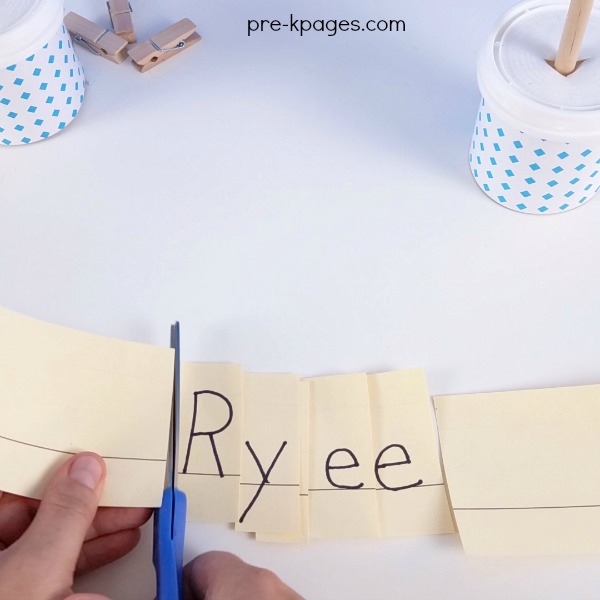 Name Puzzles
Next, cut the names apart between each letter and place them inside an envelope. Write each child's name on the front of an envelope and add a digital picture of the child to the envelope if extra support is needed.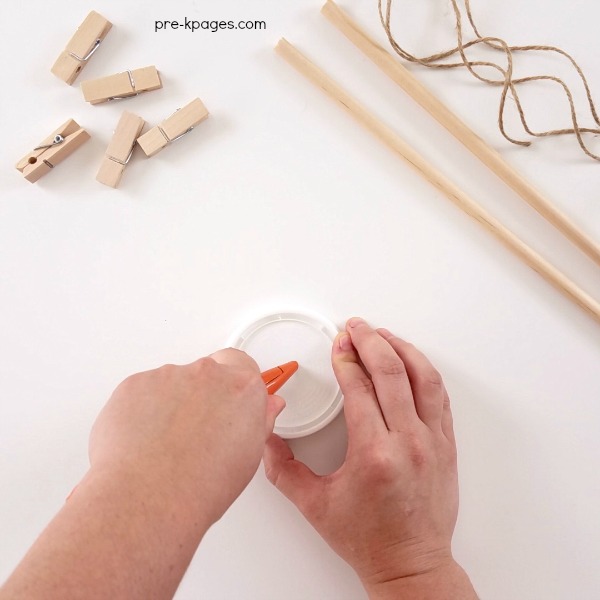 Now, make a small X cut in the top of each container lid big enough to slide the dowel through. Fill the containers with Plaster of Paris and put the lids on. Push the dowels through the hole in the lids and let dry. Attach your string or yarn to the top of the two dowels and secure with hot glue.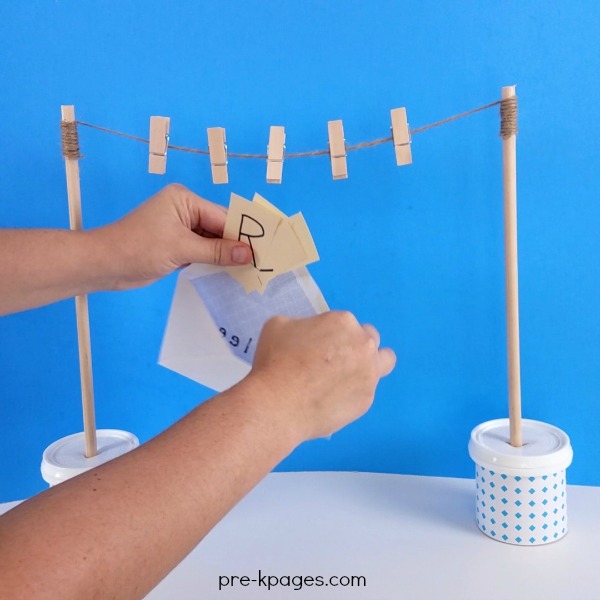 Clothesline Name Activity Tips
I also highly recommend color coding the names if you have more than one clothesline being used at a time. Select one color marker and draw a small dot on the back of each letter and then draw the same dot on the front of the envelope.
This way, all the letters with the red dot go back into the envelope with the red dot and the letters with the green dot go in the envelope with the green dot and so on. This will save you lots of headaches. You could also use colored sentence strips or index cards instead of color coding with markers.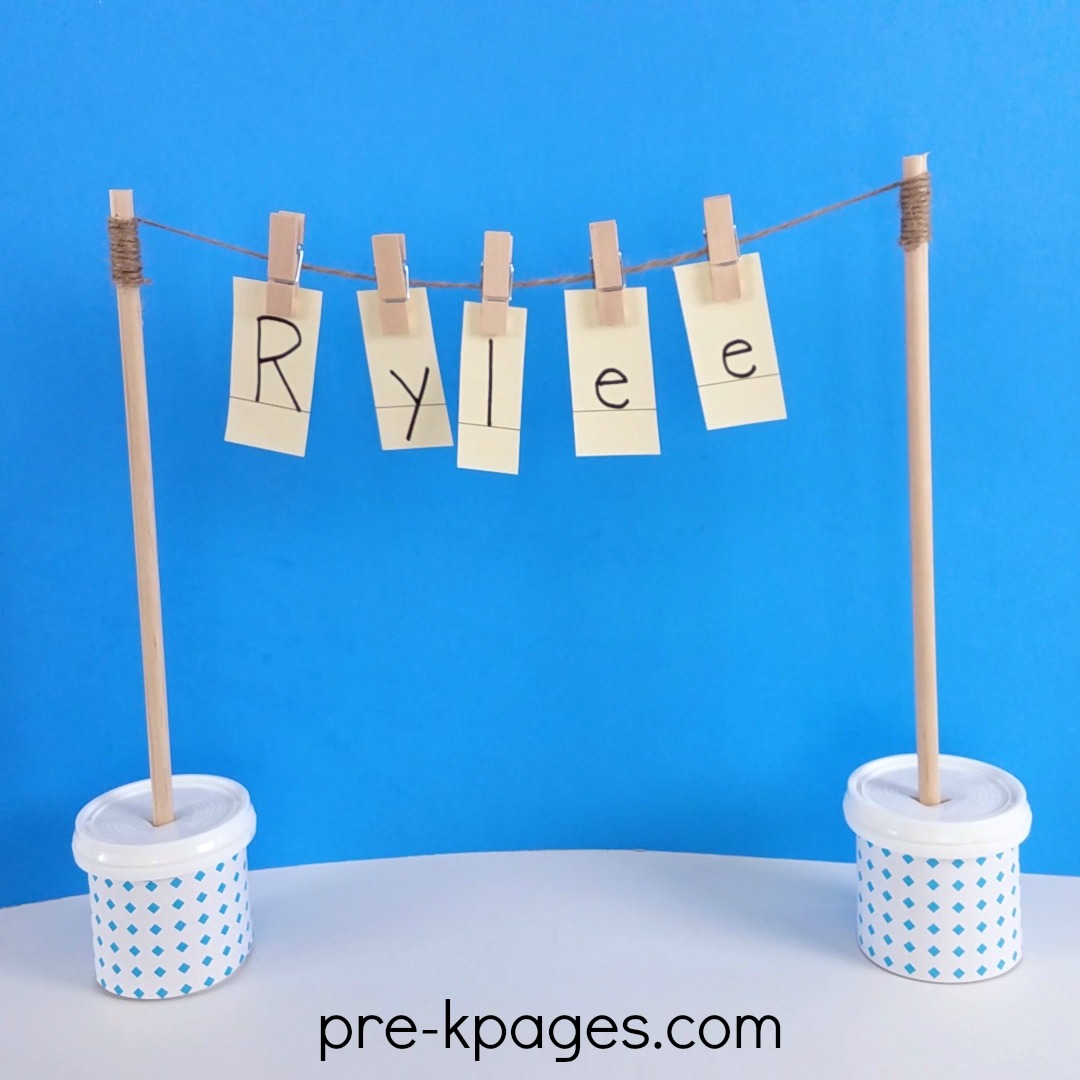 This activity could also be used with sight words instead of student names.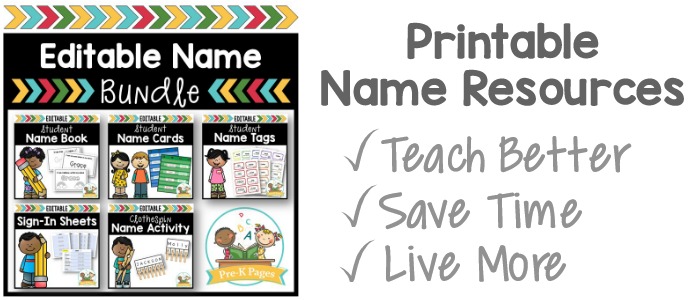 More Alphabet Learning Ideas