Technology center for your preschool, pre-k, or kindergarten classroom.
Do you have student technology in your classroom?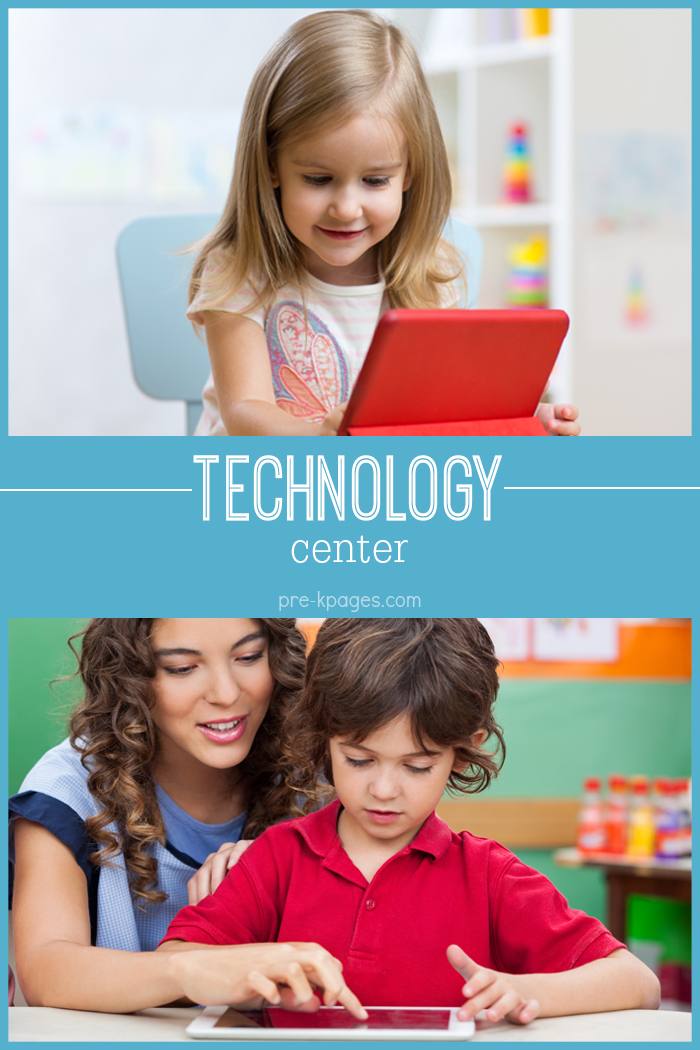 Technology Center
Today's kids are digital natives, they were born into a tech savvy world and have become accustomed to using technology in their daily lives.
When used to enhance learning and support instruction appropriately, technology can be a useful and valuable tool in the classroom.
Many classrooms are moving to iPad and tablet technology because they don't require a large amount of space or an electrical outlet. I love using iPads in the early childhood classroom!
Below are some websites for young children to visit at the technology center:
Starfall
Literacy Center
Scholastic Games for Kids
Sadlier-Oxford Literacy Games
ABC-Ya!
Earobics
Lil-Fingers
Fisher Price Educational Games
RIF- Reading Planet
RIF- Preschoolers
StoryPlace
More Center Ideas from Pre-K Pages