Technology center for your preschool, pre-k, or kindergarten classroom.
Do you have student technology in your classroom?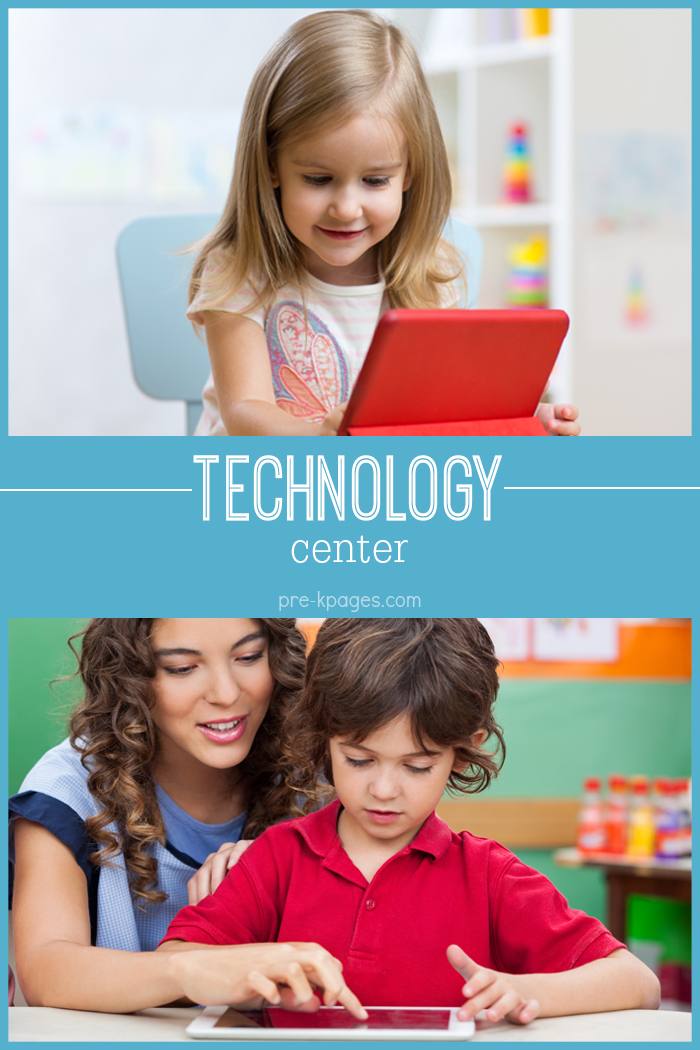 Technology Center
Today's kids are digital natives, they were born into a tech savvy world and have become accustomed to using technology in their daily lives.
When used to enhance learning and support instruction appropriately, technology can be a useful and valuable tool in the classroom.
Many classrooms are moving to iPad and tablet technology because they don't require a large amount of space or an electrical outlet. I love using iPads in the early childhood classroom!
Below are some websites for young children to visit at the technology center:
Starfall
Literacy Center
Scholastic Games for Kids
Sadlier-Oxford Literacy Games
ABC-Ya!
Earobics
Lil-Fingers
Fisher Price Educational Games
RIF- Reading Planet
RIF- Preschoolers
StoryPlace
Preschool Learning Center
Have you always dreamed of setting up amazing, self-directed preschool learning center for your classroom…but feel like something is missing? How do you know which centers you need? What should you put in them?
Center Essentials Guide
Get your ultimate, step-by-step guide for setting up centers HERE
More Center Ideas from Pre-K Pages