Dollhouse center for your preschool, pre-k, or kindergarten classroom.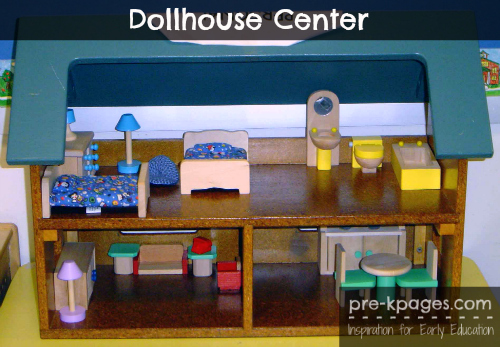 Doll House Center
My father made this doll house pictured above for my classroom using a Lakeshore doll house as a model. The furniture was purchased from Lakeshore on clearance.
When setting up learning centers in your classroom consider including a dollhouse.
Providing a dollhouse center can help support oral language development in your students.
A dollhouse is also very effective when used with second language learners.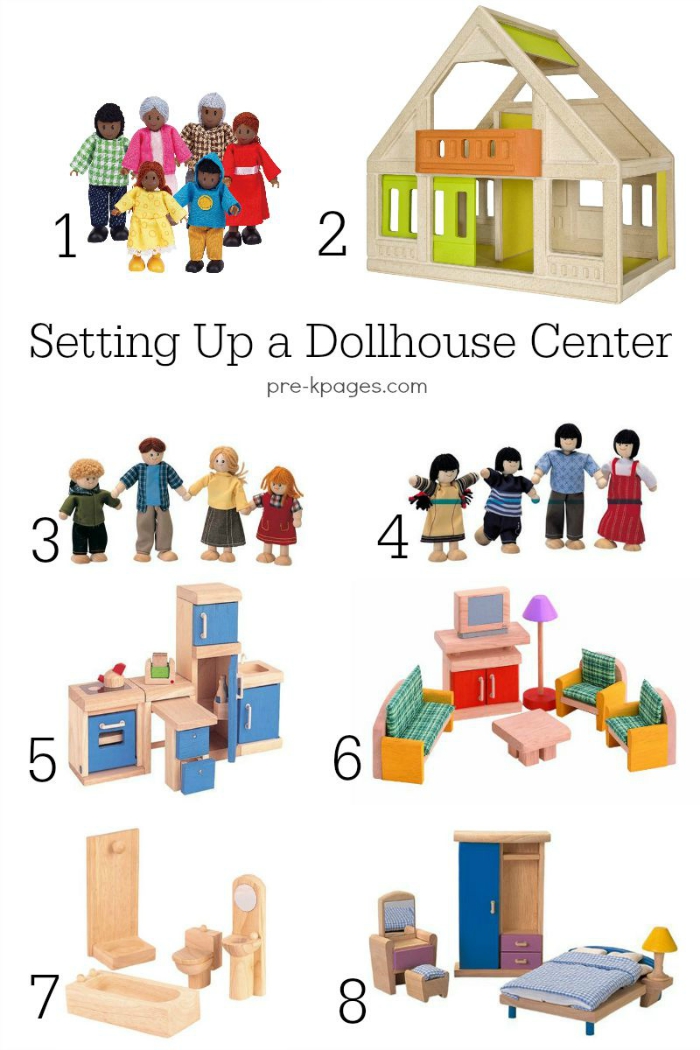 Doll House Materials
Wood Doll House
Kitchen Furniture
Bedroom Furniture
Living Room Furniture
Bathroom Furniture
Caucasian Family
Asian Family
African American Family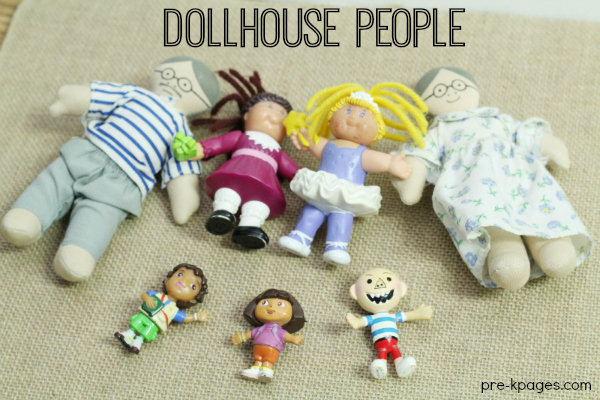 By manipulating dolls and using different voices to represent various family members, students are imitating real world experiences and practicing oral language in fun, and meaningful ways.
It is also important to have dolls in the dollhouse that reflect different ethnicities and ages.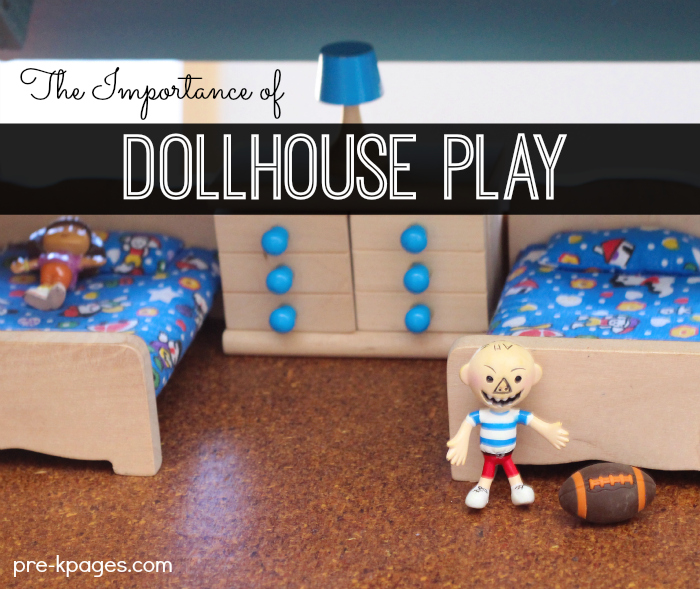 Above, I used a small No, David! plastic character (purchased from Scholastic) and a small football eraser. Kids love to retell the story of No, David! using the character and inexpensive erasers as props.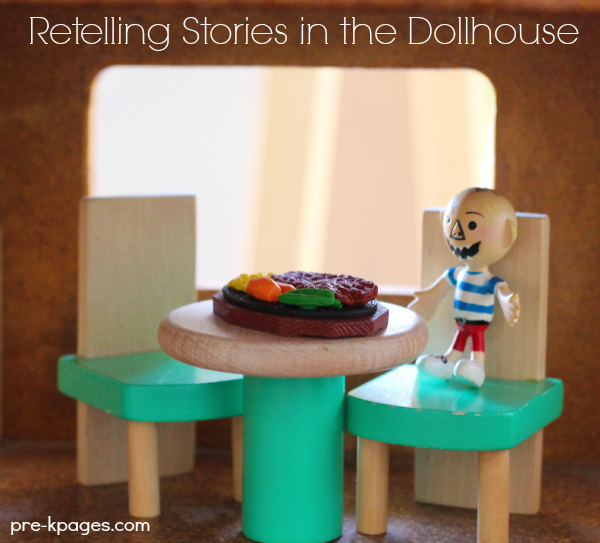 Here, children are retelling the part of the story No, David! where the main character, David chews with his mouth open. The meal in front of David and all the kitchen accessories are rubber erasers.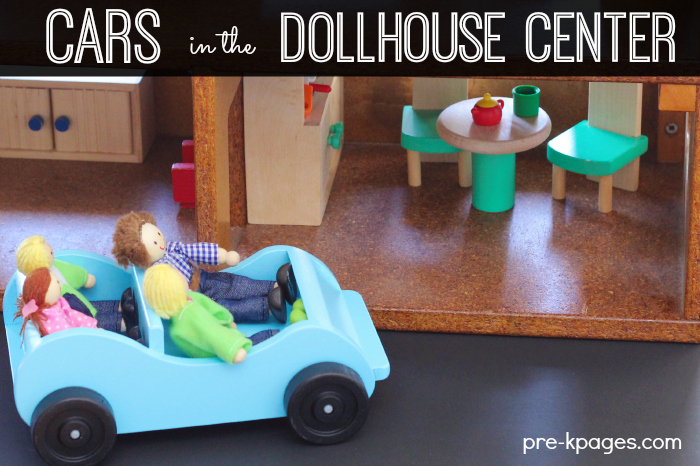 Adding cars is another way to provide meaningful experiences in your dollhouse center that motivate children to talk and interact with their peers.
Learning Centers
Have you always dreamed of setting up amazing, self-directed centers for your classroom…but feel like something is missing? How do you know which centers you need? What should you put in them?
Center Essentials Guide
Get your ultimate, step-by-step guide for setting up centers HERE
More Center Ideas from Pre-K Pages