Do you struggle to find time to change out the props in your dramatic play center? These printable props will help you easily transform your dramatic play center into a wrapping station for the holidays.
This packet also provides research that explains how dramatic play supports academic learning in preschool, pre-k, and kindergarten. The Holiday Wrapping Center dramatic play kit is infused with literacy, math, and writing opportunities that support current learning standards.
The dramatic play wrapping station is also editable so you can type in your own text!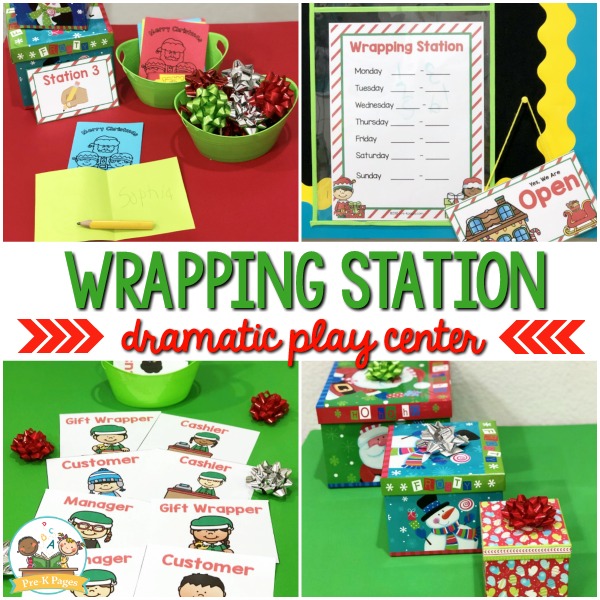 What You Get
The 82 page Dramatic Play Wrapping Center Kit includes the following printables:
14 Editable Signs (color + b/w)
1 Editable Banner (color + b/w)
20 Editable Picture Cards (color + b/w)
2 Editable Order Forms (b/w)
Editable Labels (color + b/w)
Gift Tags (b/w)
Holiday Mail (color + b/w)
Editable Role Playing Name Tags (color)
How to Wrap a Present Sequence Activity (color + b/w)
Wrapping Station Video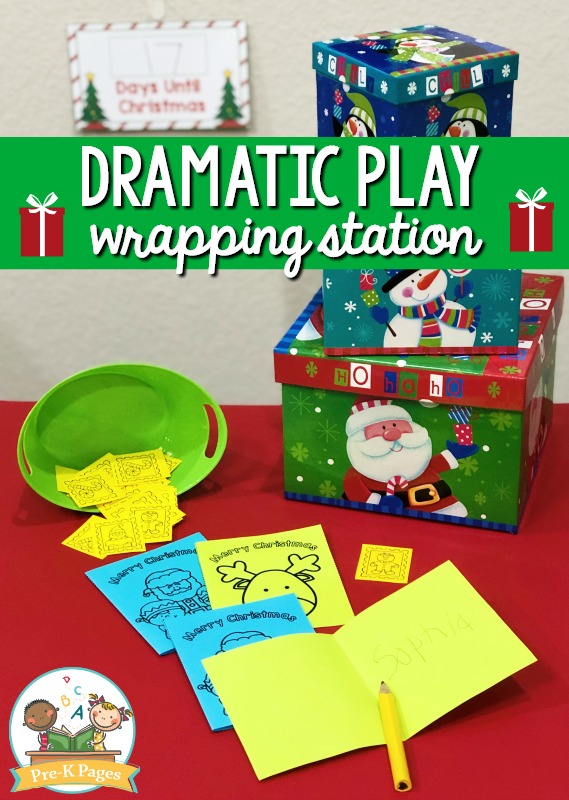 Printable Holiday Greeting Cards
Your little learners will love addressing their very own holiday greeting cards. There are also printable holiday stamps in color or black and white on colored paper.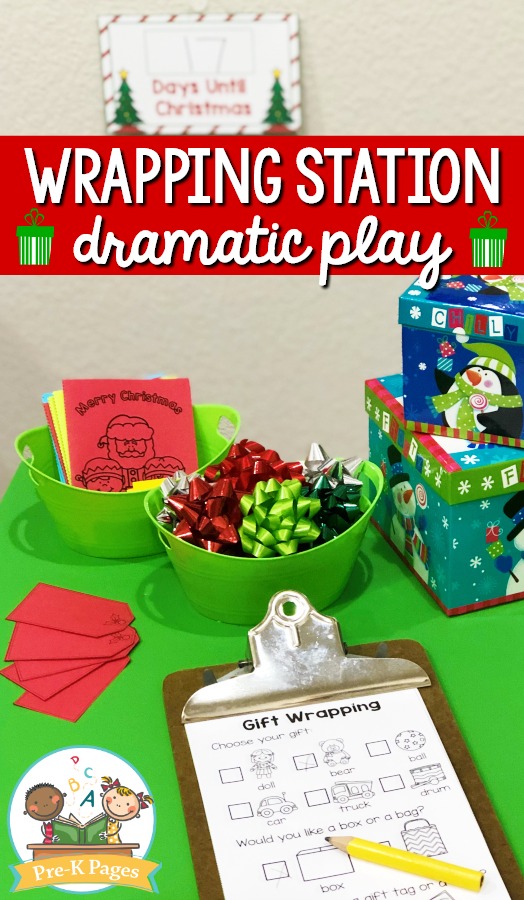 Order Forms
The printable order forms will add an extra literacy element to your wrapping station. Your little learners will begin to understand that print has meaning when they use these forms to place orders for gift wrapping.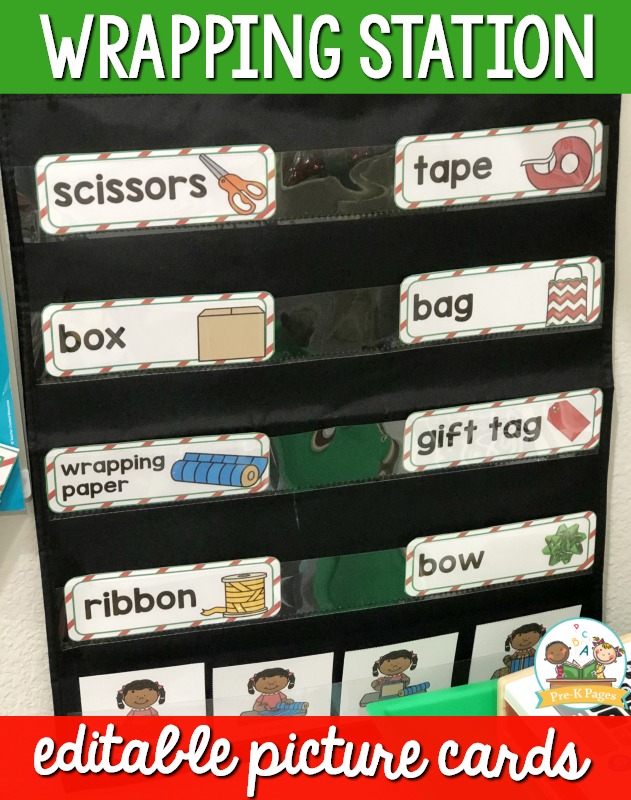 Picture Cards
Add these editable picture cards to a pocket chart in your pretend play center for an additional literacy boost. Type in your own text or remove the text entirely so your kids can write the words in themselves!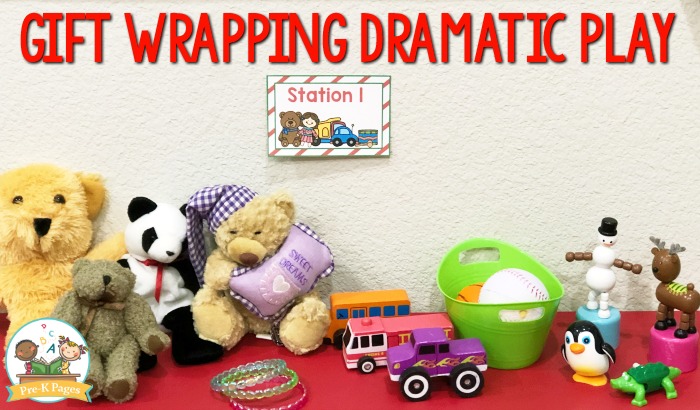 Gifts
In the Holiday shop I placed many small toys from various dollar and discount stores. I already had a collection of stuffed animals and Beanie Babies. In this station, students shop for gifts for family and friends.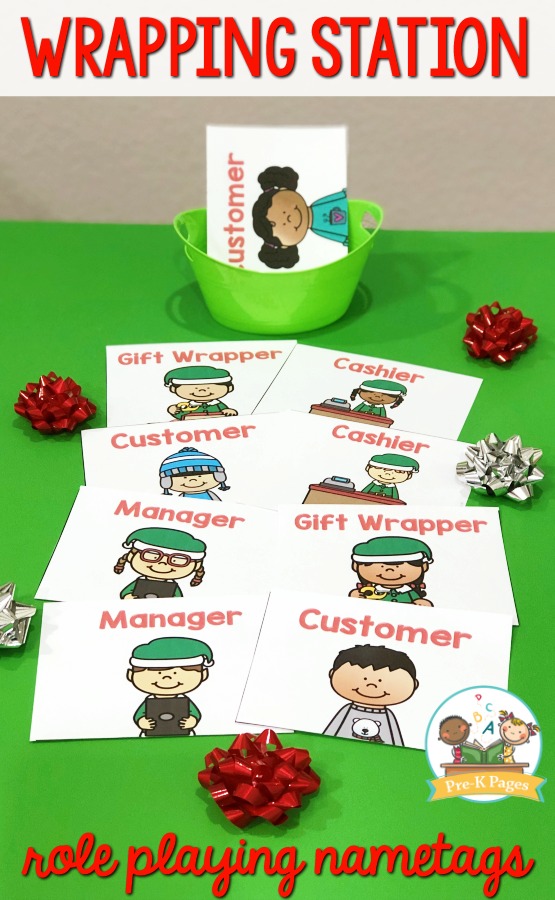 Name Tags
There are so many fun jobs your kids can choose in the wrapping station! You can offer them these nametags to support role playing in this center.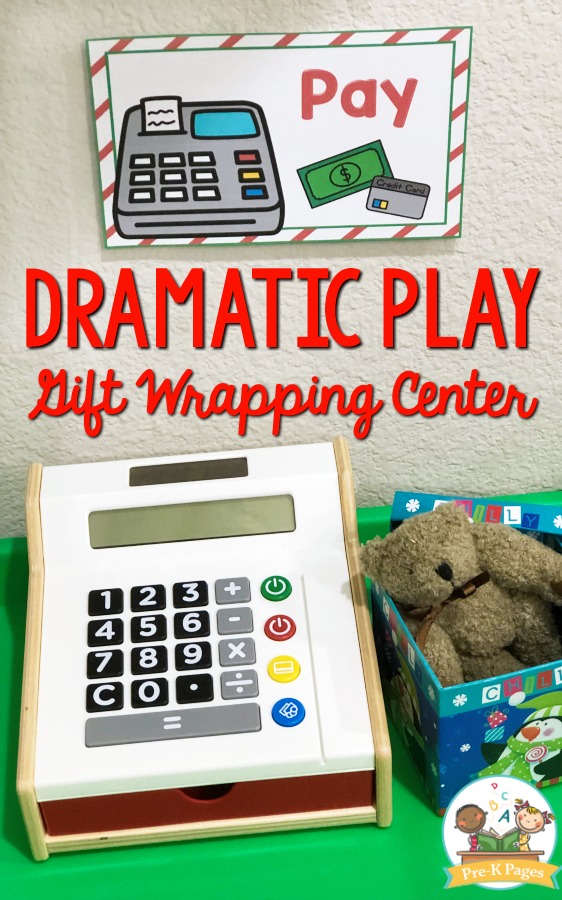 Check Out
Here's where the math comes in! Your students will love using pretend money and a cash register to pay for their gift wrapping and gifts.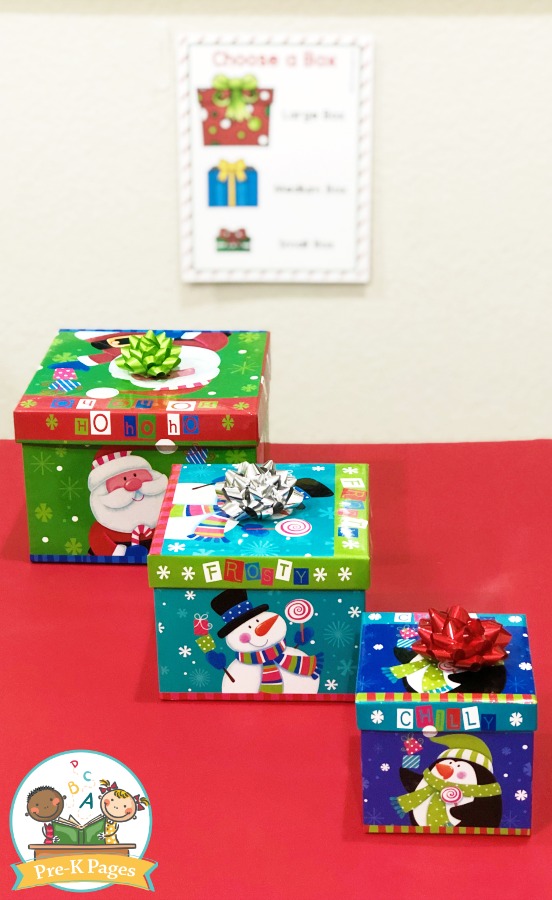 More Math
What size box would you like? Students will learn about different sizes when they choose the boxes for their gifts.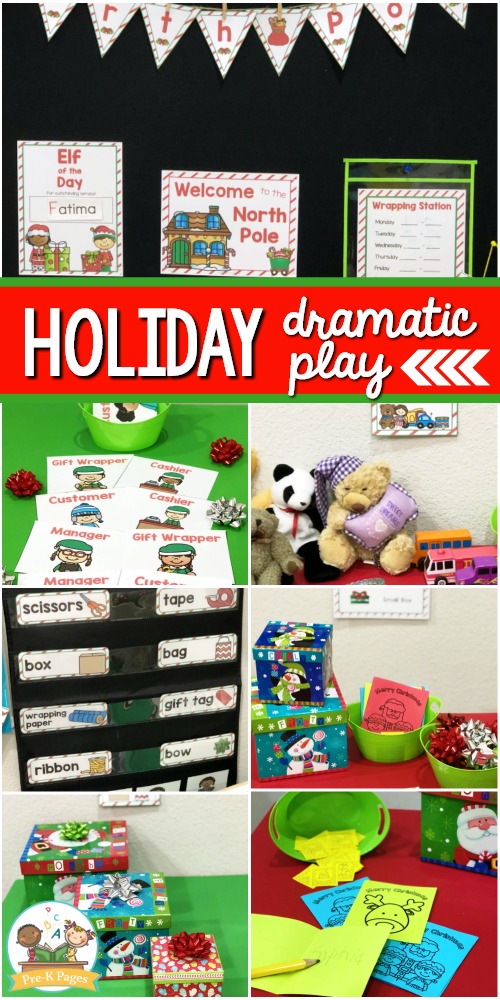 Disclaimer: Some public schools and religious groups will not allow any mention of Santa or holidays. Please be sure that this kit is acceptable for use in your particular program before purchasing.
Purchase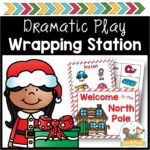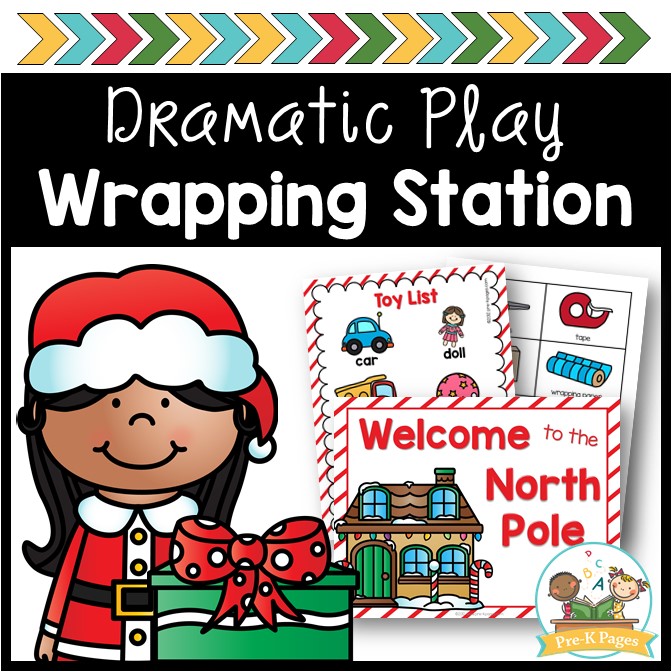 82 pages of printable props to help you easily transform your dramatic play center into a wrapping station for the holidays.
More Dramatic Play Themes from Pre-K Pages
Holiday Dramatic Play Resources