Graduation poems and gift ideas for preschool, pre-k, transitional kindergarten, or kindergarten classrooms.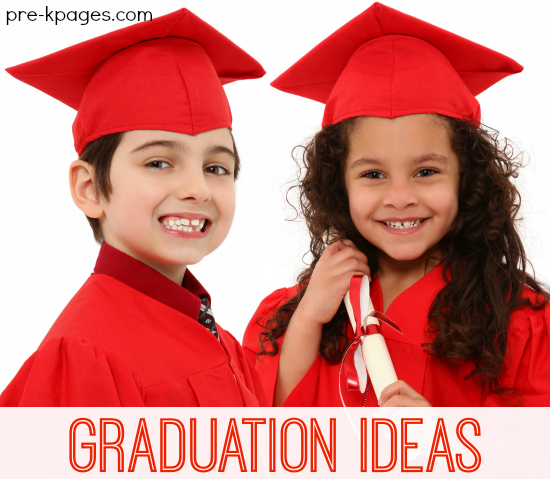 Graduation Books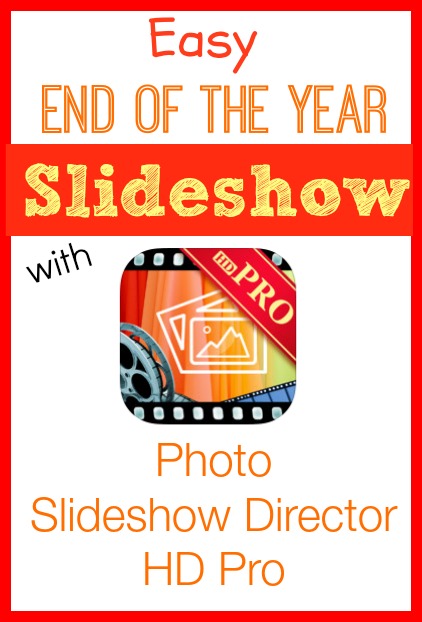 Graduation Picture Slideshow

Many teachers like to create a picture slideshow or movie to show parents at the end of the year. Visit the blog to learn how to make a quick and easy end of the year picture slideshow.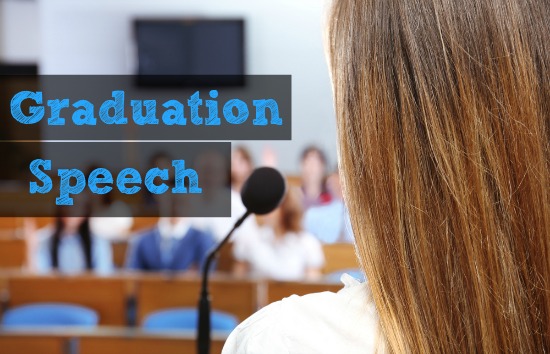 Graduation Speech
If you have to give a graduation speech this one titled "Great Expectations" won't leave a dry eye in the house, especially yours!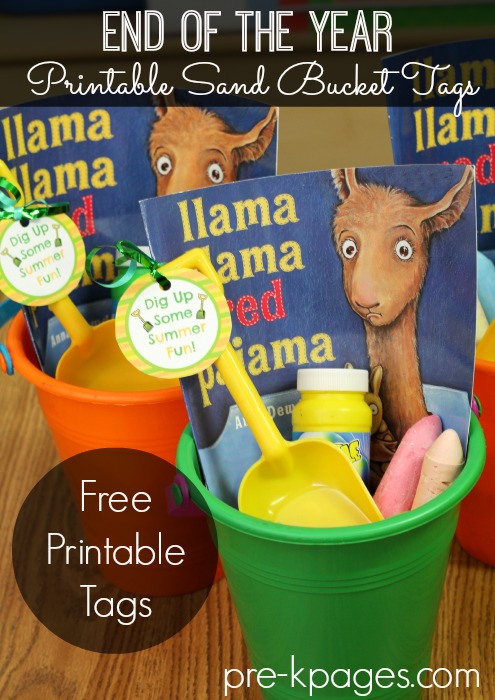 Free Printable Beach Bucket Tags
Beach buckets make a great end of the year gift in preschool or kindergarten. Download your free beach bucket tags that say "Dig Up Some Summer Fun!" on the blog HERE.
Graduation Poems and Photos
Take a class picture with your digital camera and copy these poems for your students. There are two poems I have used, one starts You're a very special person and the other starts with "Here is a picture that you can treasure." Glue the poem of your choice on the back of the photo to give to your students on the last day of school.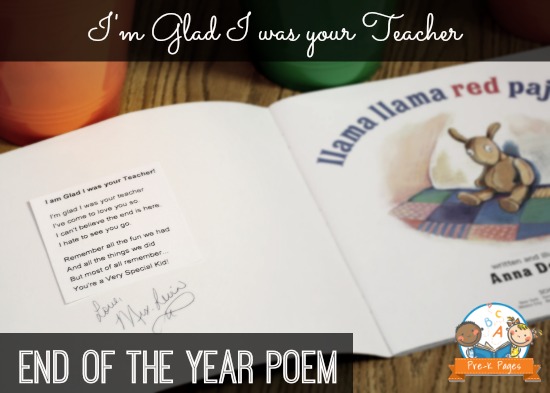 End of the Year Scholastic Book Gifts
I take the poem found here that starts with "I'm glad I was your teacher" and shrink it down so it fits 4 per page. Then I cut the poems apart and glue them to the inside cover of a Scholastic book to give as a gift to each child. You can collect enough Scholastic books for your entire class for free by using your bonus points.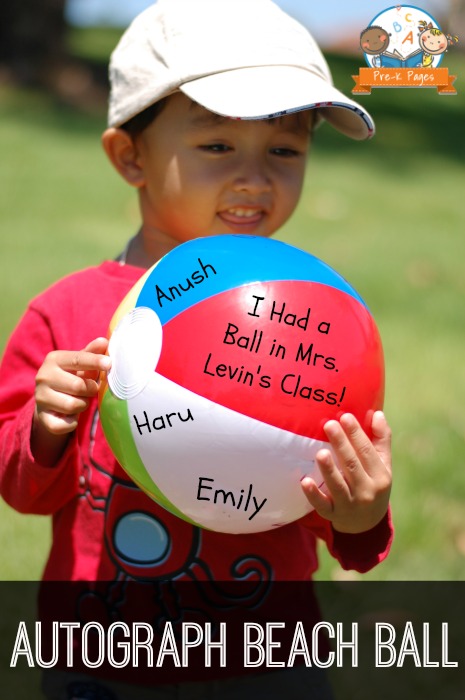 Autograph Beach Ball Souvenir
This idea is a sure hit with any grade level! I ordered mini, inflatable beach balls by the dozen from Oriental Trading then inflated them and wrote with a permanent marker on each ball "I had a ball in Mrs. ______'s class" along with the year. If your students are old enough they can all sign the beach balls with a permanent marker.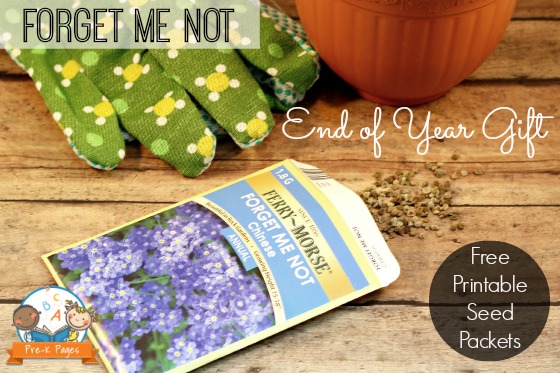 Forget Me Not Flowers
This Forget Me Not gift idea is perfect for kids to give to teachers or teachers to give to kids. Visit the blog to download your free printable Forget Me Not seed packets with poem.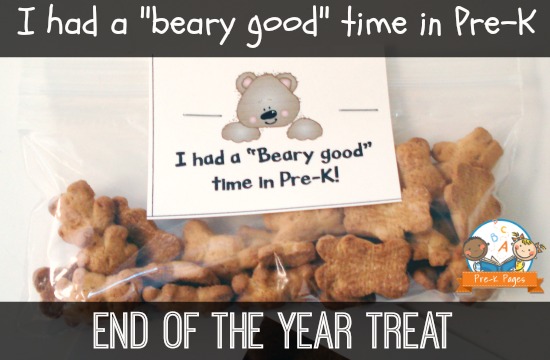 End of the Year Treat Bag Topper

A cute end of the year treat bag topper and photo prop idea using Teddy Grahams instead of candy. Read all about it on the blog here.
Butterfly Garden Seeds
Order packages of Butterfly Garden seeds in bulk on-line or buy them at your local nursery. Print a butterfly goodbye poem and glue to the front of a card. On the inside of the card glue a package of the Butterfly Garden seeds and sign your name.
Printable Graduation Party Planning Kit (Editable)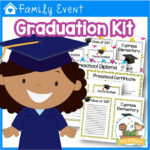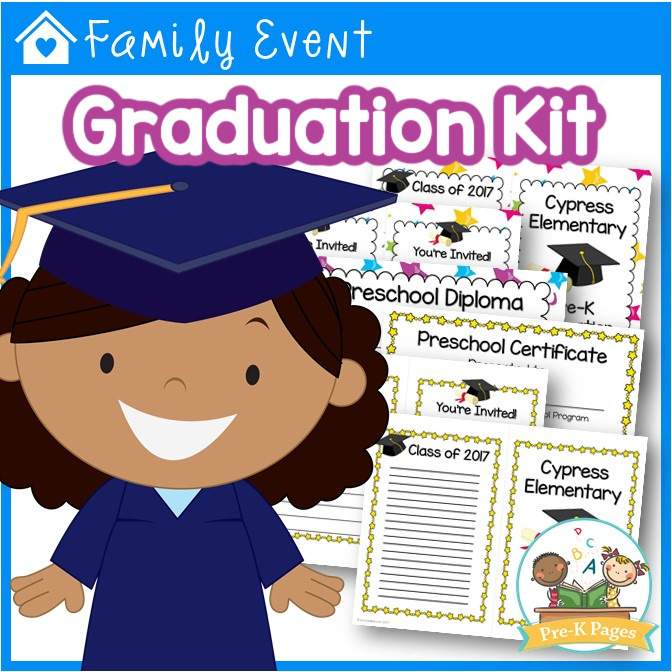 88 pages of graduation printables to make planning and preparing for a preschool, pre-k, or kindergarten graduation program easier! Add your own text to these done-for-you resources and create an…
More Graduation Ideas
Photo Credit at top: © Jaimie Duplass / Dollar Photo Club