Do you get overwhelmed by the amount of prep work for special events like Family Literacy Night?
As teachers, we all have overwhelming days that push us to the brink of giving up. I'll never forget the day that almost sent me over the edge. It was after a long day at school and I was staring at my huge to-do list wondering how in the world I was going to get it all done.
There were assessments to review, report cards to be filled out, lesson plans to be written, materials to be prepped, chapters for the professional book study to be read…and that was just the beginning of the list. Sound familiar?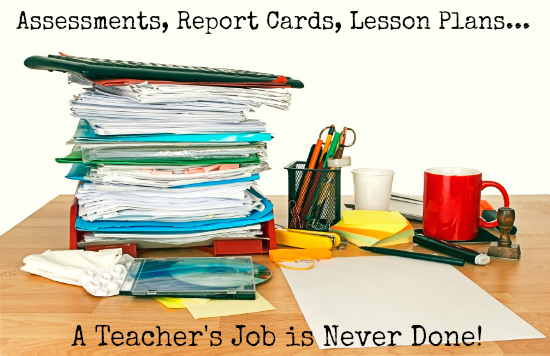 Then, I heard the principal's voice on the intercom, "Teachers, don't forget the staff meeting at 3:30 in the library." I sighed and thought about what a late night it was going to be. During the staff meeting the principal reminded us that Family Literacy Night was coming up soon and we had to have an agenda and activities ready to present to the planning committee the following week. Are you feeling my pain?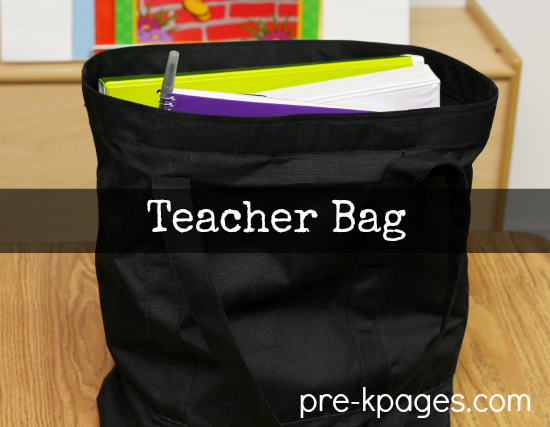 That was it! It was just too much; I couldn't imagine putting one more thing on my already overflowing plate. I started thinking about how great it would be to have a "normal "job. I fantasized about going home at the end of the day without my heavy tote bag filled to the brim with school work. I wanted to leave school at a decent hour on weekdays and not have to go in on the weekends to prepare for the next week.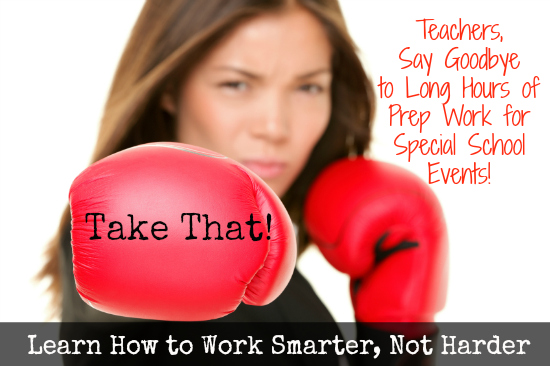 Don't get me wrong, I believe Family Night events can be a huge benefit to parents and kids; it's just planning for them that is painful.
Of course, instead of quitting and taking a job at Wal-Mart (you know you've thought about it!) I decided to start working smarter instead of harder. I was going to kick Family Literacy Night in the backside!
I carefully collected all documents and information that I used to prepare for Family Literacy Night and saved them in a folder on my computer. I wrote down each step in the planning process so next year I would not be so overwhelmed. I was going to take on Family Literacy Night and I was going to crush it!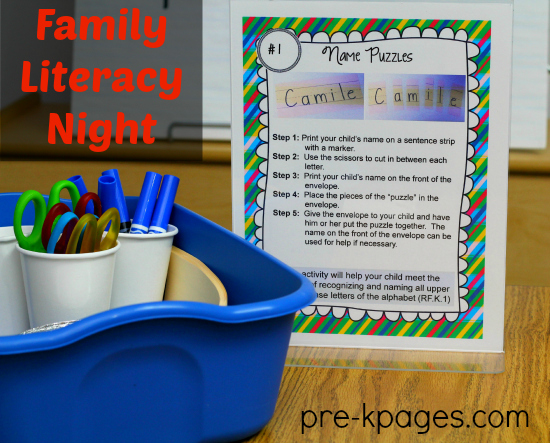 The following year, when Family Literacy Night rolled around, I opened the file on my computer with all the information. Instead of recreating the wheel, I just updated the documents with the current dates. The list of steps kept me on track and I was able to knock Family Literacy Night out of the park without a lot of extra work or long nights. Take that Family Literacy Night!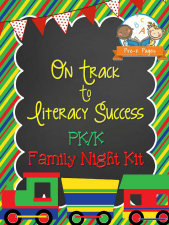 Good News about Family Literacy Night
If you've ever been in my shoes (and I know you have!) or if you've avoided hosting a
Family Literacy Night
because of all the prep work involved, then have no fear because help is here! I spiffed up my documents and put them into one handy packet for you. There are more than 100 pages of step-by-step instructions and fillable forms to easily create notes to parents. All you have to do is type in your own dates and hit print!
The fillable forms are very handy because when you type in a box it auto-fills the information on the black and white version. Just remember to "save as" first and give your document a new name before entering your own information.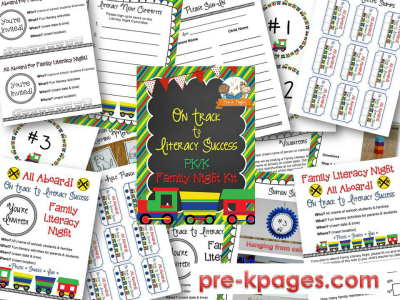 Purchase the Family Literacy Night Packet: On Track to Literacy Success HERE.
More Literacy Ideas from Pre-K Pages