If the way to a man's heart is really through his stomach then this Father's Day cookie gift idea featuring homemade cookies is sure to be a big hit!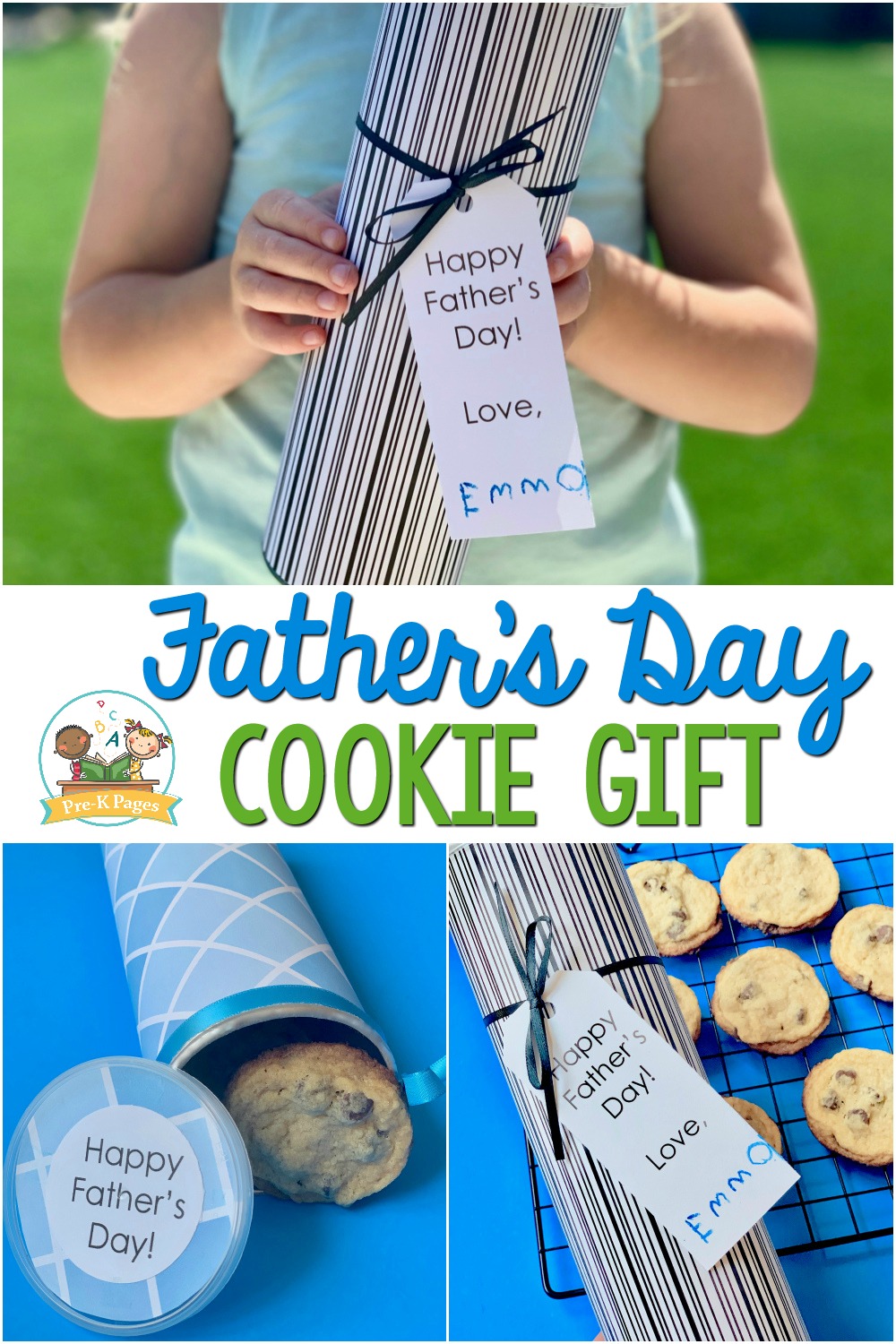 Not every child has a father in his or her life, so this gift is appropriate for any male role model.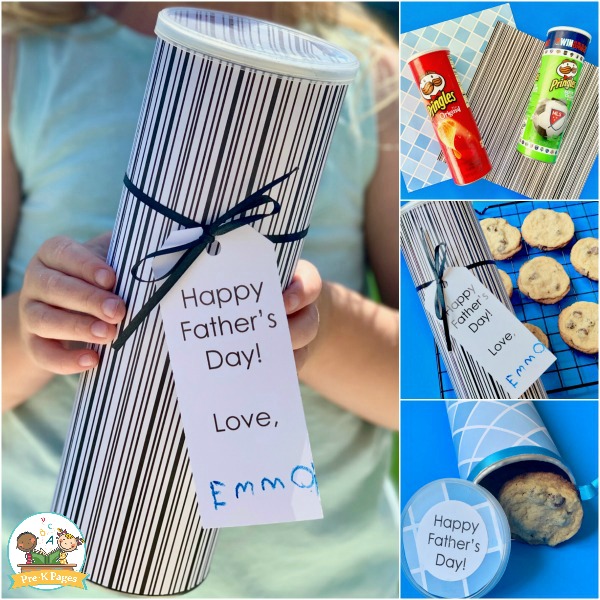 Father's Day Cookie Gift Supplies
You will need the following supplies:
Empty Pringles can (tall or short depending on how many cookies you want to bake)
Masculine scrapbook paper
Tape
Coordinating ribbon
Homemade cookies sized appropriately for the can
Tissue paper
Scissors
Marker or pen
Tissue or wax paper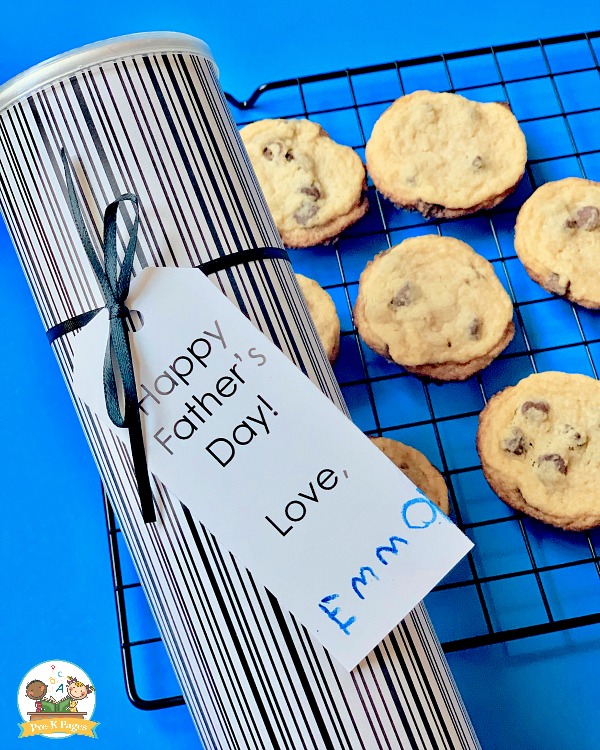 How to Prepare the Cookie Can
Start with buying a can of Pringles and eating them all – that is what makes this my favorite Father's Day gift ever!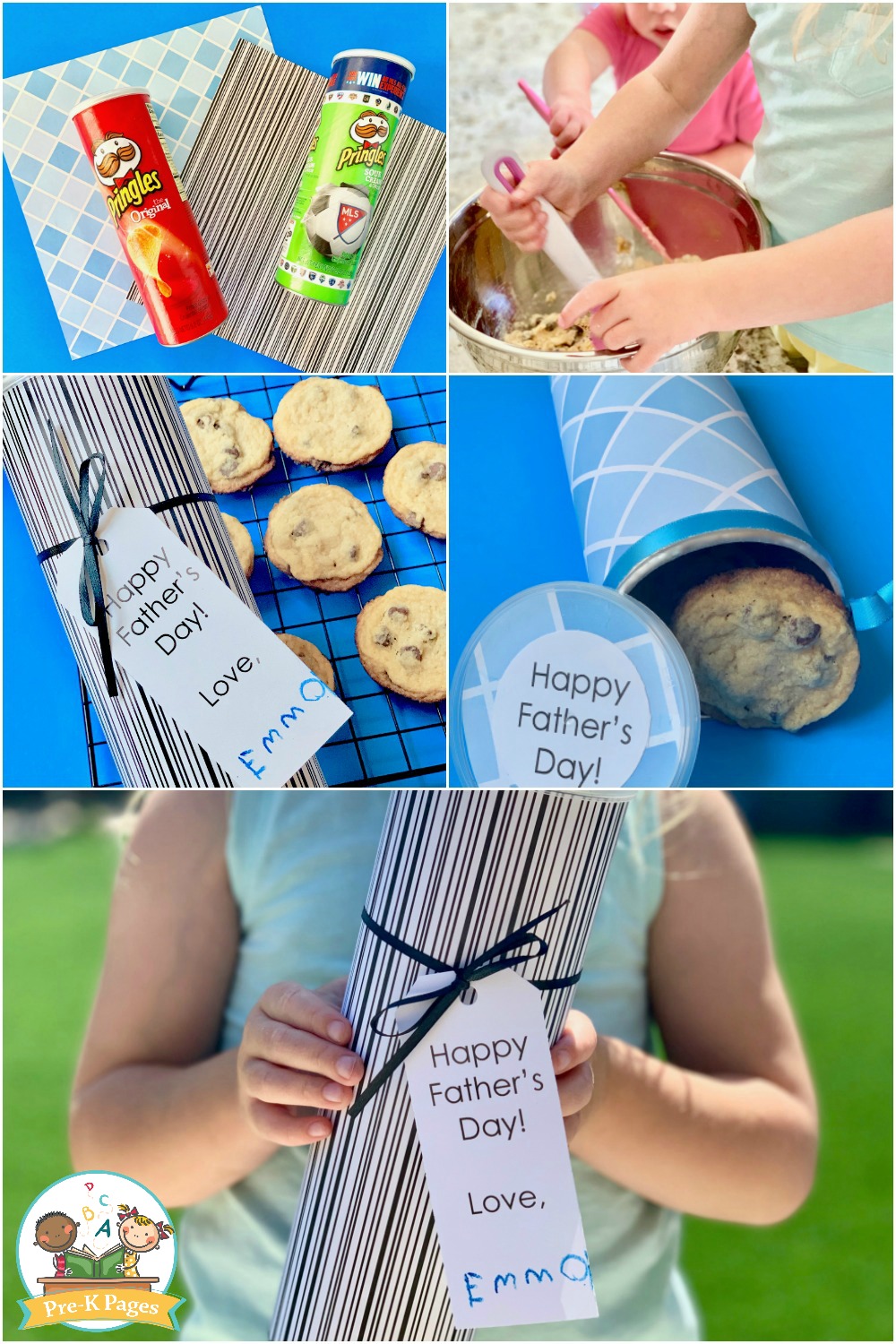 Next, clean the inside of your Pringles can. Then, cut the scrapbook paper to fit the outside of the can and secure it to the outside of the can using tape.
Cut the ribbon with your scissors and tie around the top of the can. Trace the lid of the can on the scrapbook paper and cut it out. Write a message on the circle and place it on the underside of the lid.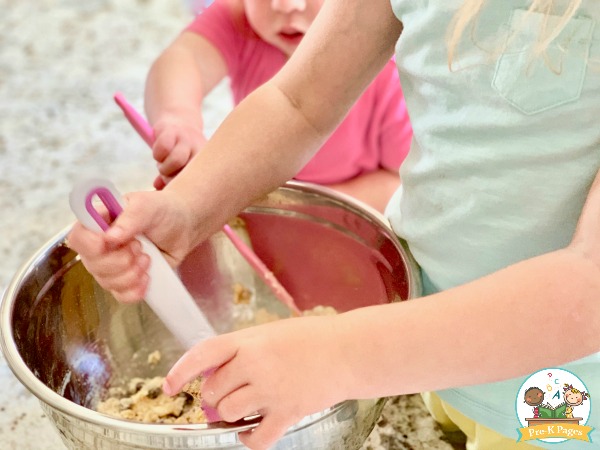 Making Cookies for Father's Day
Next comes the fun part! Make cookies with your students or child and allow them to cool.
When the cookies are cool, layer them in the can with tissue or wax paper.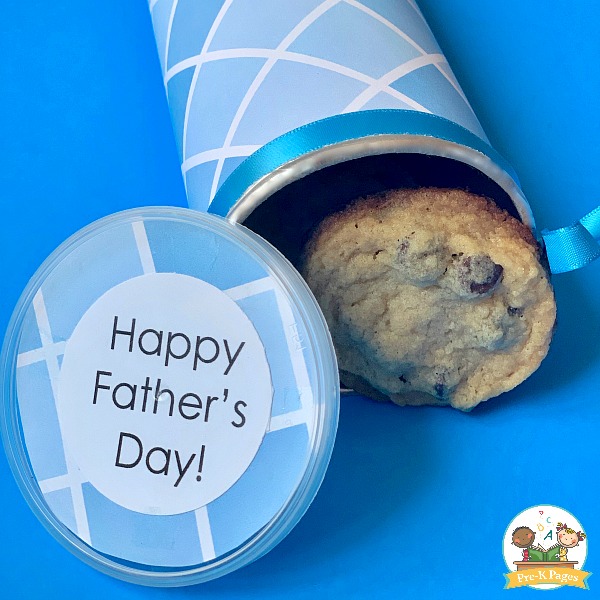 This idea could also be adapted for any type of treat such as brownies, chocolates, or snack mix.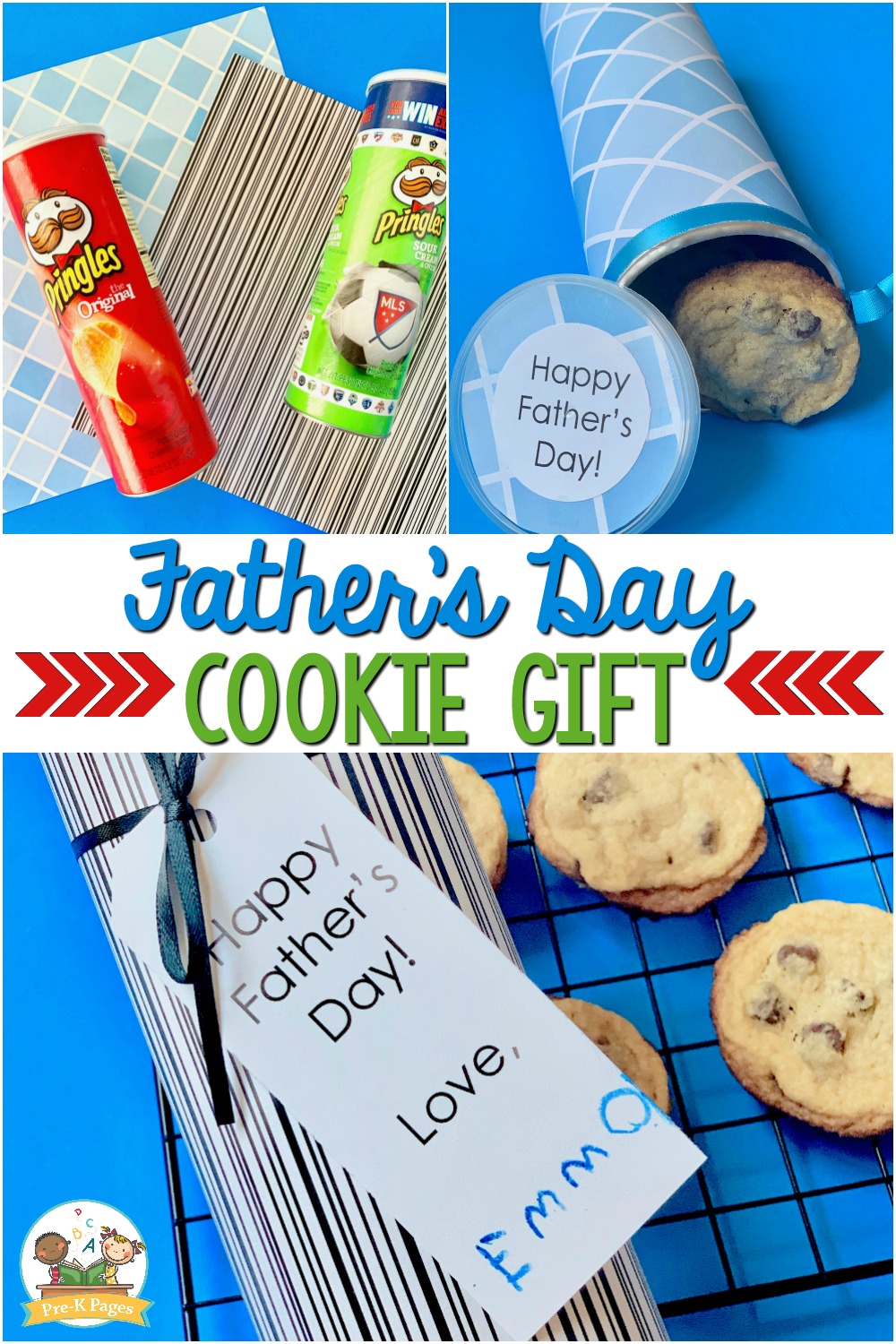 More Father's Day Ideas