Many early childhood teachers face a dilemma when it comes to Father's Day. The reason for the dilemma is twofold, first, many schools are already on summer vacation by the time Father's Day arrives and second, some children don't have fathers in their lives. 
While I can't control when school gets out, I can provide ideas for Father's Day gifts, such as this framed word cloud, that are appropriate not only for fathers, but any male role model.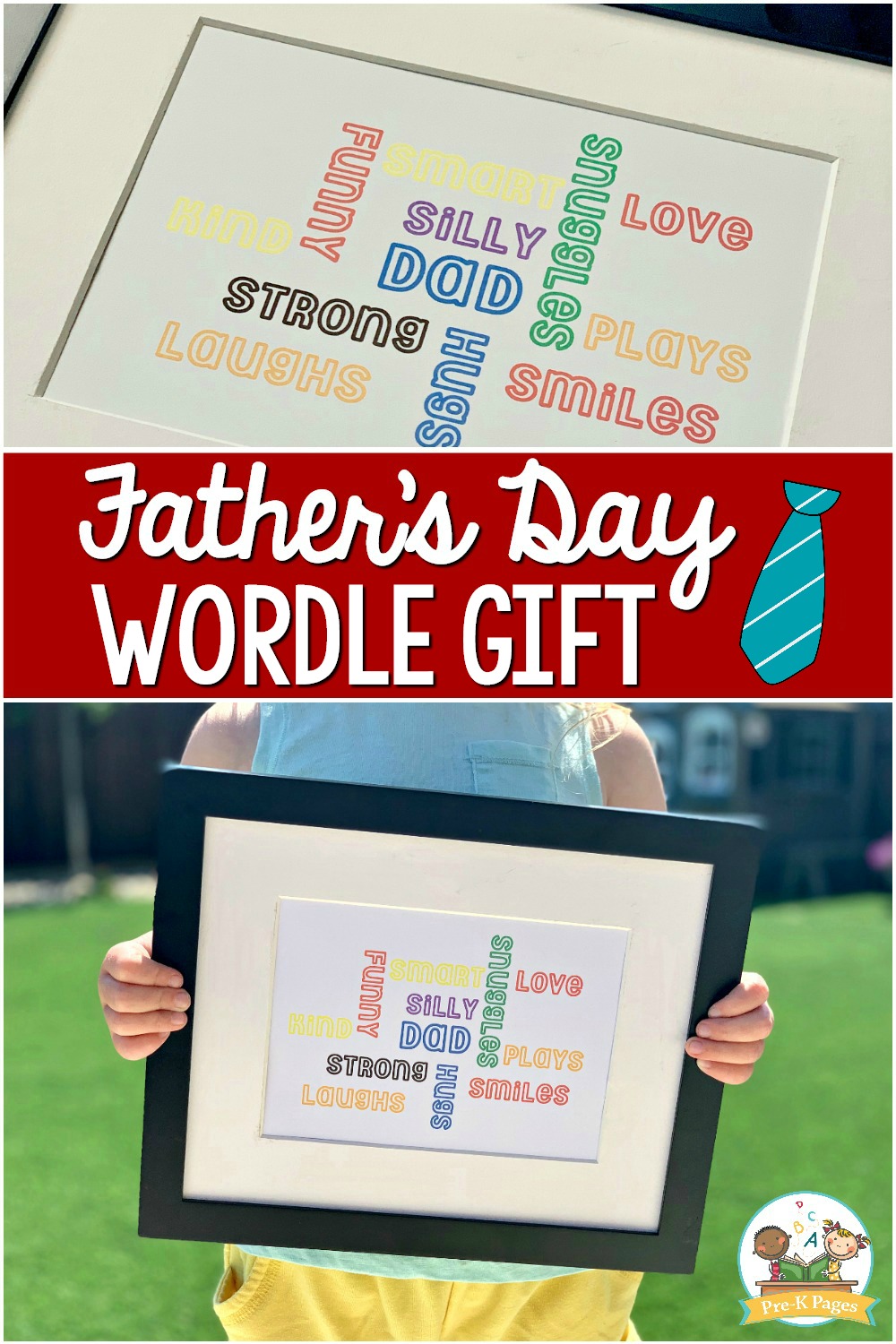 Easy Father's Day Gift: Framed Word Cloud
This Father's Day idea using a word cloud is super easy, quick to make, and will be loved by any man lucky enough to receive it!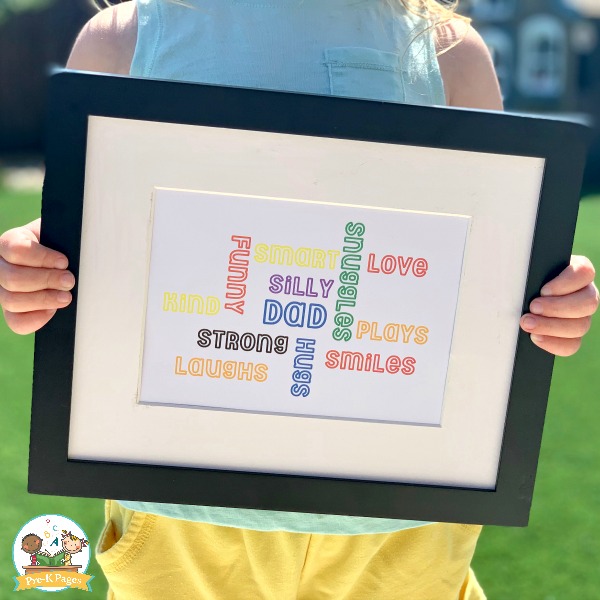 If you're not familiar with a word cloud, it is a collection of words using text you provide, then it's transformed into a cloud or web which you can print and frame.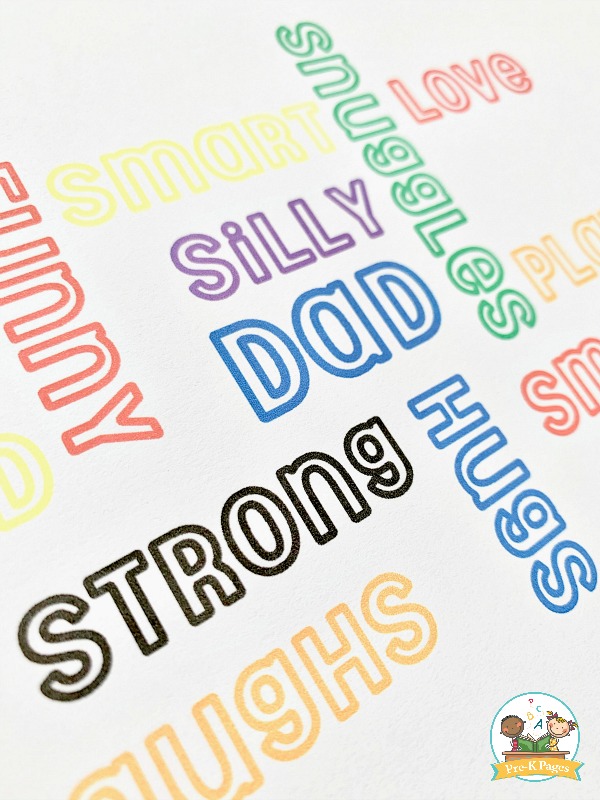 How to Make a Framed Word Cloud for Father's Day
To create a personalized Father's Day word cloud, first you will need to select the type of picture frame you will use.
You might consider using a store bought picture frame, a craft foam frame decorated by the children, or you can have children create their own frames using craft sticks.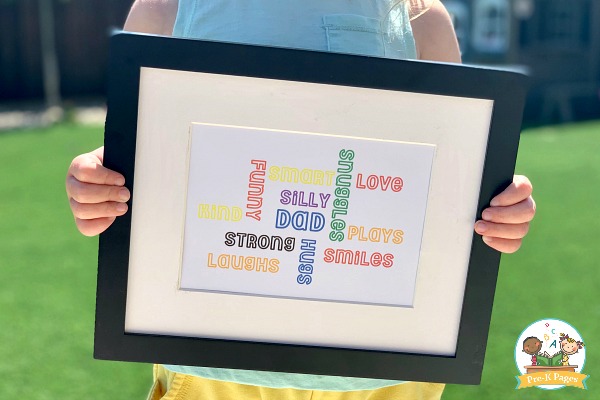 Next, ask your children to describe their Dad or male role model. Type your list of descriptive words into your word cloud creator of choice and adjust your fonts, colors, and layout to get your desired look. Word Art is just one of many different free word cloud generators currently available.
When you are finished, just print to create your masterpiece and place the finished product in the picture frame.
More Father's Day Ideas