This is a fun, small group activity to use during your fire safety unit. This free printable will help your students learn to identify letters and develop fine motor skills at the same time.
Fire Safety Letter Identification Activity
To use this activity just print (click on the picture below) and laminate one fire engine mat for each child in your small group.
You will also need one set of 26 spring loaded clothespins per child. Write one letter on the clip end of each clothespin with a fine point permanent marker.
Place one set of clothespins and a fire engine mat in plastic storage bag.
Tip: use a different colored permanent marker for each set of clothespins so they don't get mixed up.
Supplies Needed
How to Use the Fire Safety Letter Matching Activity
Students will select a clothespin from their bag and clip it to the matching letter on their mat.
You can differentiate this activity to meet the needs of your students by using clothespins with uppercase or lowercase letters.
Click on the picture below to download the fire safety letter matching mat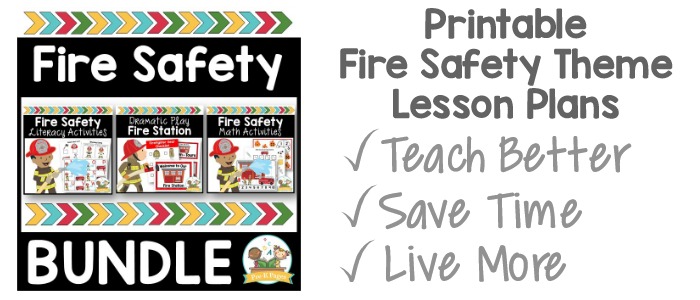 More Fire Safety Ideas
Graphics in this printable licensed from Scrappin Doodles