Today I'm sharing some fun Halloween treat ideas for classroom parties and a free printable Halloween Smores treat bag topper.
If you're not allowed to have sweets in your classroom make sure to check out this post featuring healthy Halloween treat ideas!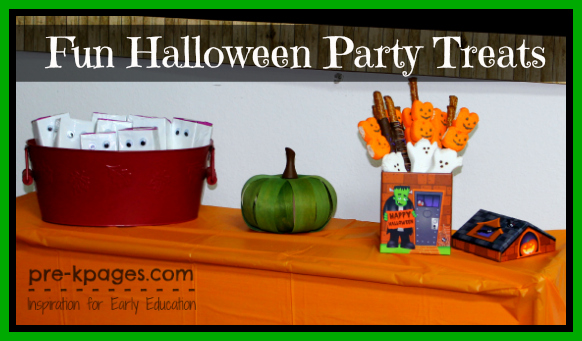 Halloween Smores Treat Bag Topper for Halloween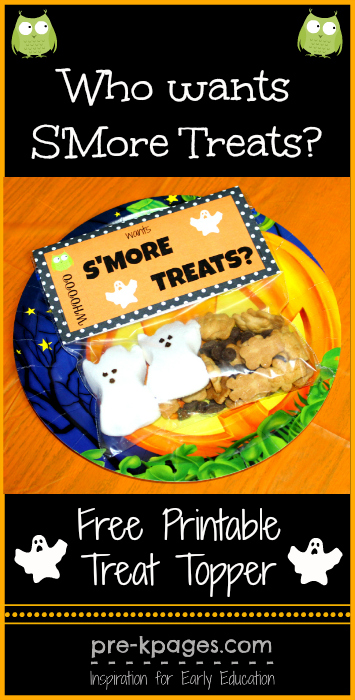 I found lots of examples of Halloween S'Mores all over Pinterest but couldn't find a treat topper I liked so I made my own. Keep reading to get the free printable Halloween S'Mores treat topper.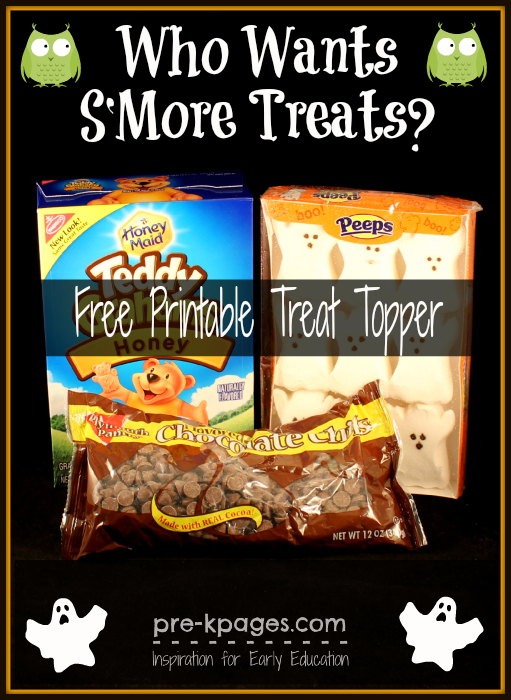 Supplies to Make Halloween Smores Treat Bags
Directions to Make Halloween Smores Treat Bags
Place two Halloween Ghost Peeps, a tablespoon of chocolate chips and a handful of Teddy Grahams in each sandwich bag.
Then, seal the bags closed making sure there is no air inside. Next, print as many copies of the free treat topper as you need on cardstock, cut, fold and staple to the top of each bag.
Click on the picture below to download the free Halloween s'Mores treat topper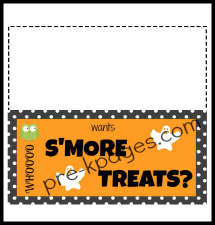 Halloween Peeps on a Stick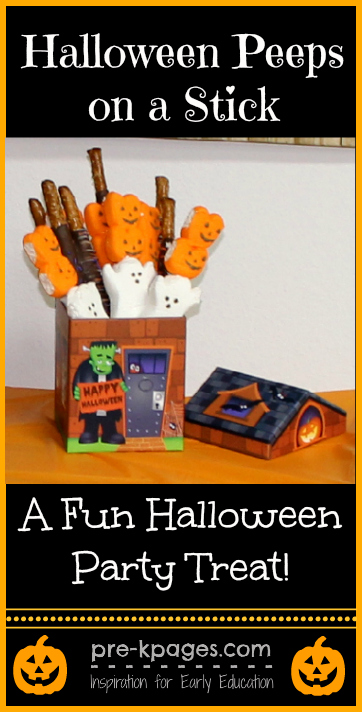 I found these cardboard haunted house boxes at Dollar Tree and thought they were perfect for holding tall items.
Supplies for Halloween Peeps on a Stick
Chocolate covered pretzel sticks
Directions to Make Halloween Peeps on a Stick
First, place the Halloween Peeps on the lollipop sticks. Next, arrange your pretzels sticks and Halloween Peep sticks in the haunted house box.
Mummy Juice Boxes for Halloween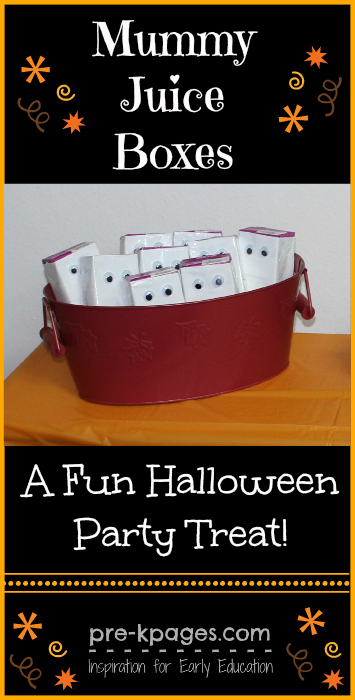 I saw these mummy juice boxes here and thought they were super cute!
Supplies for Mummy Juice Boxes
How to Make Mummy Juice Boxes
First, remove the straws from all the juice boxes. Then, wrap each juice box with white duct tape. I left the tops of the boxes uncovered for easy access to the straw hole but you can cover the tops if you have time or a helpful parent volunteer. Next, I attached two wiggly eyes to the front of each box with a glue gun.
I hope you enjoyed these three, fun Halloween party treat ideas!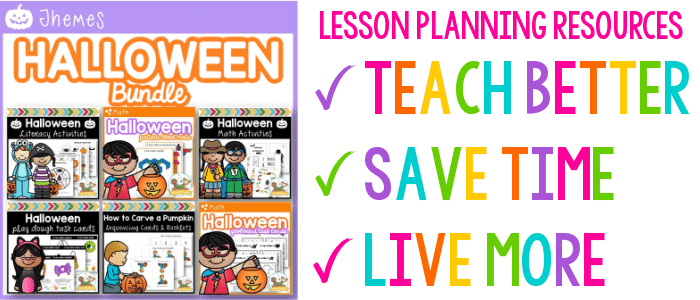 More Halloween Ideas