Today I'm sharing a Halloween activity to support the development of visual discrimination skills.
Visual discrimination is the ability to tell the difference between objects or symbols by sight including their shape, orientation, size and color.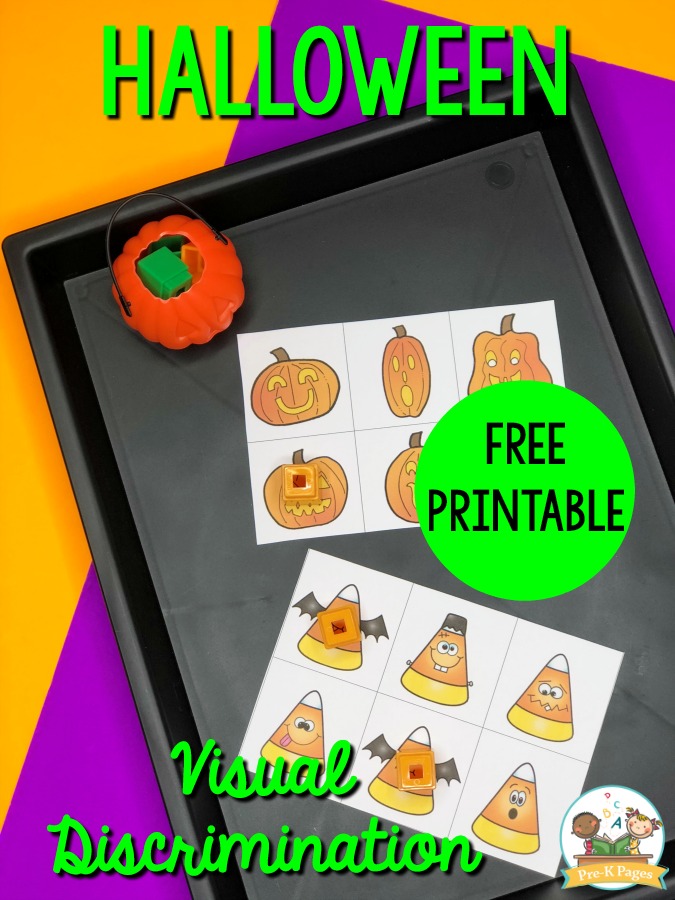 Importance of Visual Discrimination
Children acquire the ability to visually discriminate objects as they mature and grow. To accurately identify letters and numbers, children need to have good visual discrimination skills.
These skills will help children easily identify the similarities and differences in letters like b and d or x and y. Visual discrimination skills are also important when classifying.
Supplies Needed
For this activity you will need small manipulatives like Unifix cubes, flat floral marbles, or bingo chips.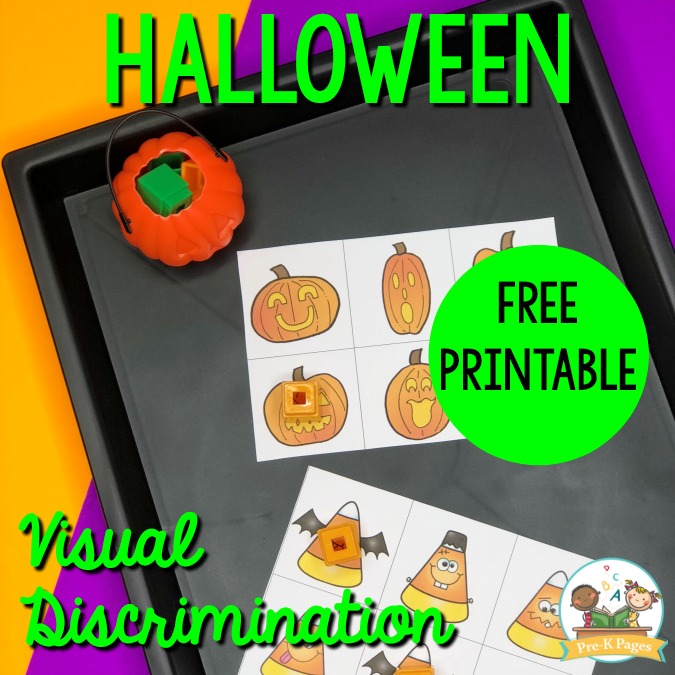 How to Use the Halloween Visual Discrimination Cards
Print each page on cardstock and lamiante, then cut in half. There are two cards per page. Students will search for two images on each Halloween themed task card that are the same and cover them with a manipulative.
Click on the picture below to download this free printable!

More Halloween Ideas