There's no doubt that the benefits of having a listening center in your classroom are many. When your students are listening to stories being read aloud they are developing critical comprehension skills.
When children have the ability to choose the books they listen to, they'll also be more likely to remain engaged and on-task.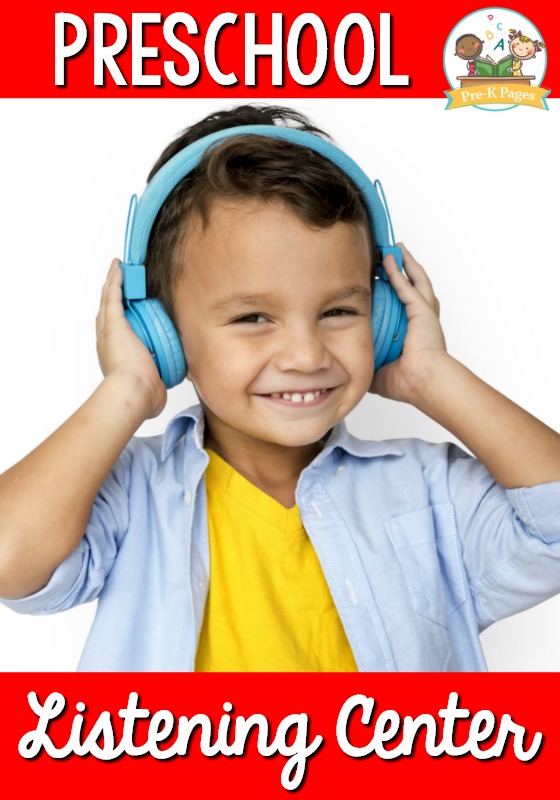 Listening Center Benefits
Out with the Old!
I used to have a traditional listening center with a tape recorder and a junction box with several sets of headphones, but I found that it was both difficult for the children to use independently and expensive to find multiple copies of books. Don't even get me started about the tangled headphone cords!
The children could never agree on what they wanted to listen to, so they were either fighting over the book and ripping it, or there was only one child there – all alone.
Now we have the luxury of using devices for our listening centers, which makes things so much easier. Your kids can be so much more independent in the listening center with a device as opposed to the clunky old boom boxes with confusing buttons.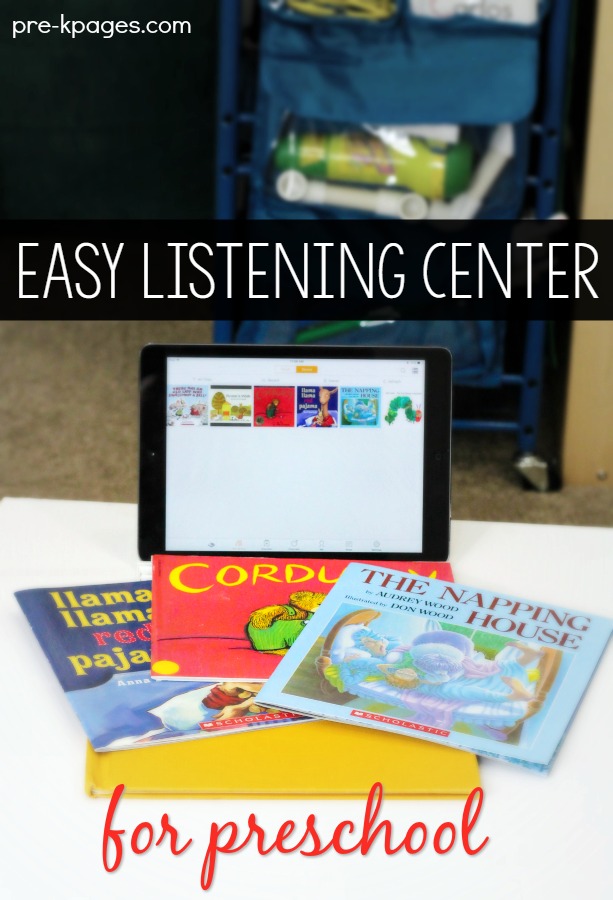 iPad Listening Center
The quickest and easiest way to create a successful listening center in your classroom is to use a device, like an iPad. Watch the video above and read the full blog post HERE to learn how you can get started using an iPad as a listening center in your classroom.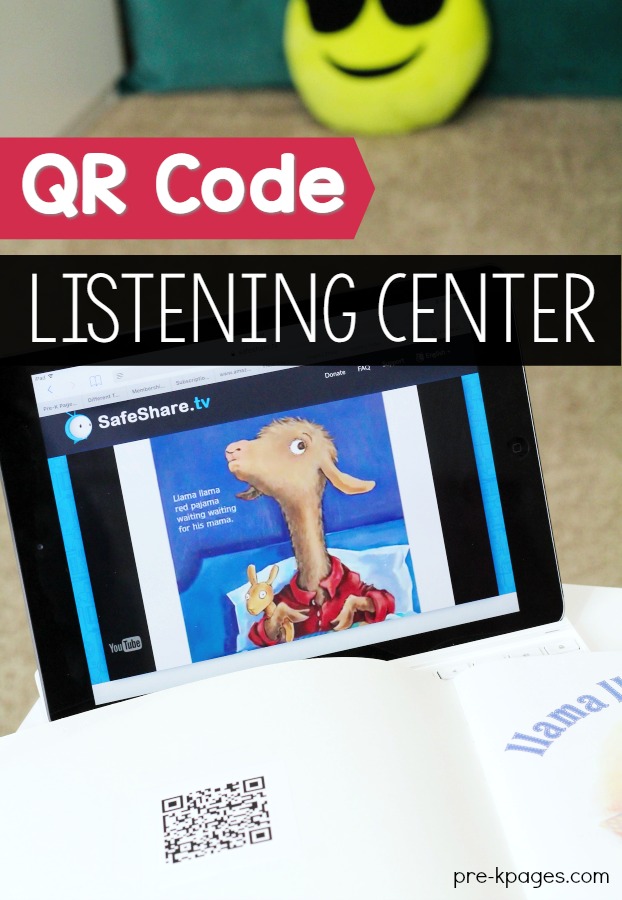 Listening Center QR Codes
If you want to create a listening center that your kids can use independently you'll want to try QR Codes. This method doesn't cost a dime, but it does require some work up front, Wi-Fi, and of course, the books. To get started with QR codes in your classroom, watch the video tutorial above and read the full blog post HERE.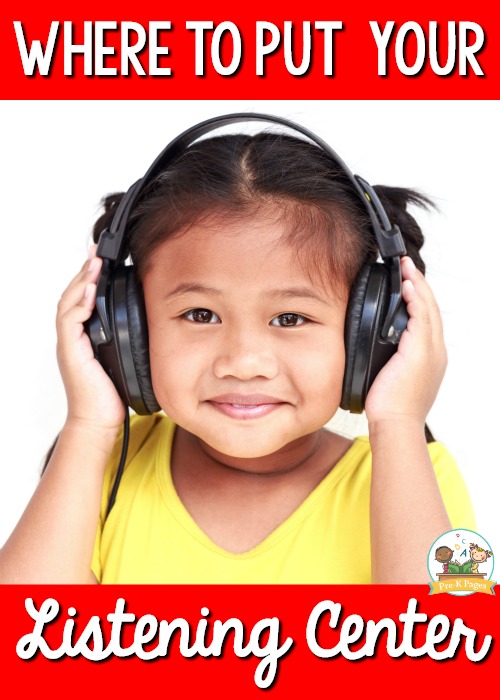 Where to Put Your Listening Center?
Good news, you no longer have to worry about having enough space for a listening center in your classroom!
Just find a quiet area of the classroom, like the library center, and place a tub with the devices and/or books there.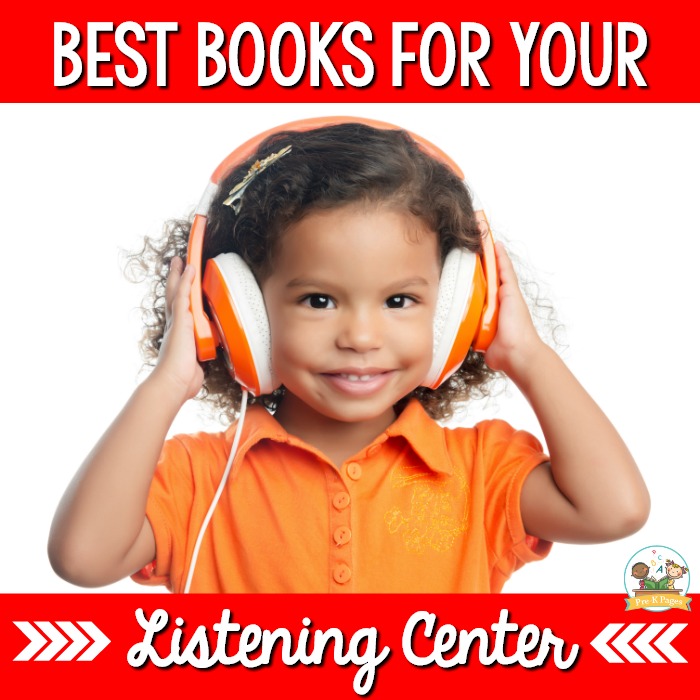 Best Books for Your Listening Center
You'll have the most success with this center if you provide the children with their favorite read-alouds. Highly engaging books like Pete the Cat, No, David!, and Chicka Chicka Boom Boom that you have read aloud often and they love will capture their interest and keep them at this center for longer periods of time.
iPod Listening Center
In 2007 we started using iPods for our listening center. You can read all about it on the iPod page.
My team wrote a grant to get iPods shuffles for our listening center. I uploaded audio recordings I recorded myself to iTunes and loaded them on the iPods. No more fast forwarding or rewinding, I loved it!
Listening Center Pocket Chart
Here you can see my former listening center pocket chart pictured above. Each pocket held a book and the matching cassette tape. When we switched to using iPods the books were stored with the matching iPod in a Ziploc bag and the bags are hanging on a rack.
The Teaching Tribe
Having a functional listening center is awesome! But let's face it, a listening center can't make you a better teacher. The best place to discuss teaching best practices and get the support you need is in the Teaching Tribe. We have many printable lessons and on-demand video trainings to help you become the best teacher you can be! If you want to get on the waiting list for the Teaching Tribe, do it soon so you don't miss the next open enrollment period!
Listening Center Resources:
Preschool Learning Center
Have you always dreamed of setting up amazing, self-directed preschool learning center for your classroom…but feel like something is missing? How do you know which centers you need? What should you put in them?
Center Essentials Guide
Get your ultimate, step-by-step guide for setting up centers HERE
More Center Ideas from Pre-K Pages