Do you teach a Letter of the Week? Nobody ever said teaching young children to identify the letters of the alphabet was easy. In fact, teaching letters to young children can sometimes feel like an uphill battle.
You're definitely not alone, many early childhood teachers struggle to teach their preschool, pre-k, and kindergarten students to identify letters of the alphabet.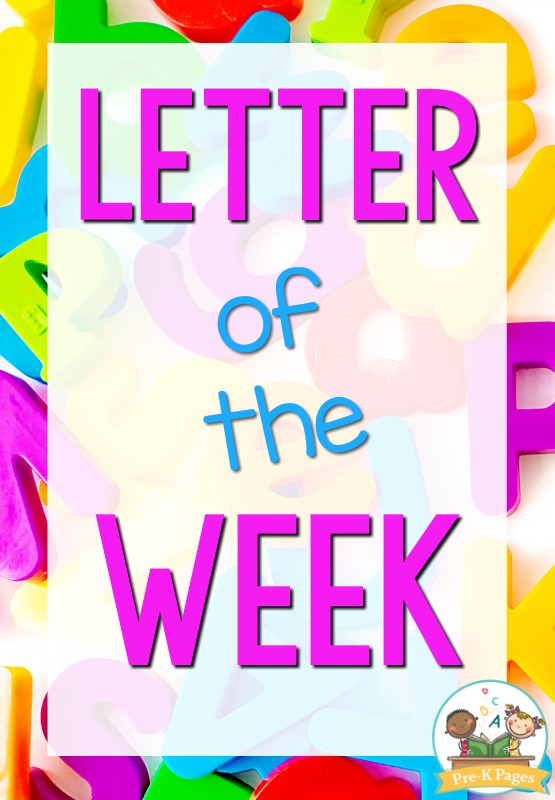 Letter of the Week Curriculum
Maybe you're here because you're thinking, "If I just had a good Letter of the Week curriculum it would help!"
Or maybe you want to prepare your little learners for kindergarten with done-for-you, no prep lesson plans to help them learn their letters in just 26 weeks.
But what if I told you there's a better and more effective way to teach your kids the letters of the alphabet? What if what you really needed wasn't a Letter of the Week curriculum?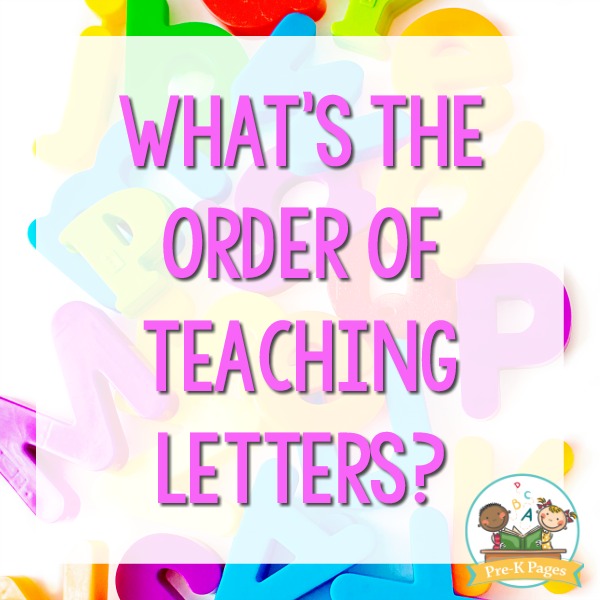 Letter of the Week
Listen, I get it, a letter of the week curriculum sounds like a great idea, in theory. It makes perfect sense to us as adults. You teach one letter each week for 26 weeks, and at the end, "ta-da!" letters learned!
You don't have to worry about the order of teaching letters, it's all laid out for you, nice and neat. You start with the letter A and end with the letter Z, easy-peasy!
Add in a cute craft for each letter and you might think you've got an entire week of lessons for each letter of the alphabet – mission accomplished!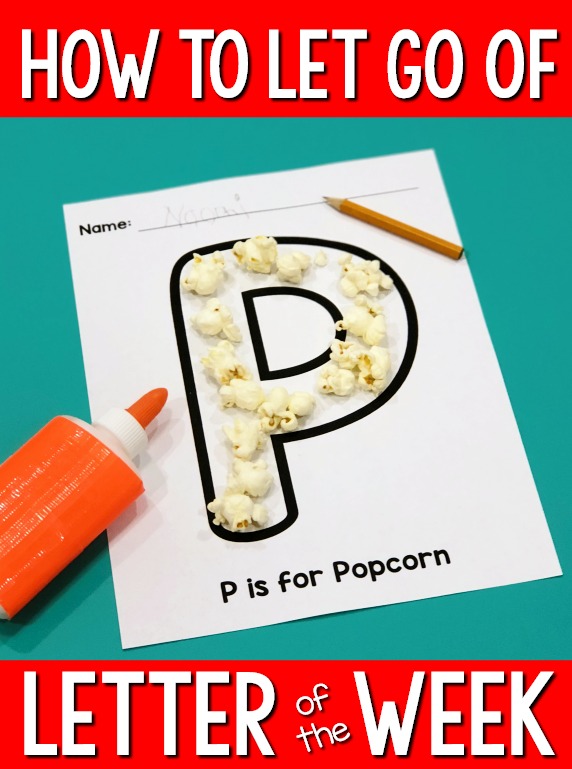 But did you know that introducing and teaching letters in context, using playful, meaningful, and fun ways is actually much more effective?
Here's the thing, young children learn through repeated exposure, and those exposures must take place over a long period of time. This means kids don't learn in a linear pattern, from A-Z. They learn at their own pace, as letters become meaningful to them.
Research has proven that children learn letters and retain letter names much more quickly when the letters are not taught in isolation. When we, as professional educators, embrace research-based, evidence-based best practices the children in our classrooms will be better prepared for what comes next in their educational journey. This approach is so much more effective than surfing Pinterest and doing whatever looks fun or cute.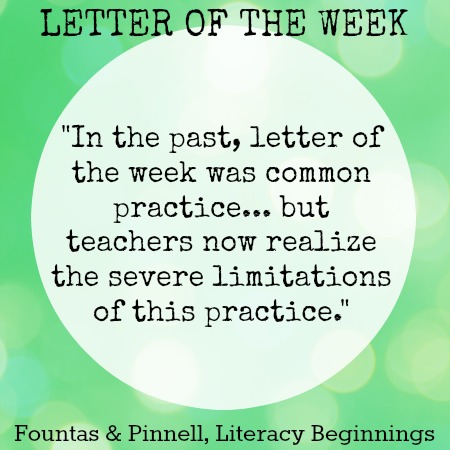 How to Teach the Alphabet
I'm Vanessa and one of my superpowers is teaching little learners how to identify letters.
In my free How to Teach the Alphabet e-book, I'll translate current research into practical ideas and explain exactly how young children learn to identify letters of the alphabet.
When you understand the why behind the what, you'll discover an entirely new world, one where teaching and learning are joyful and fun!
Some of the topics addressed are:
What is Letter of the Week?
Research to Support Moving Away From Letter of the Week
How Do I Begin to Move Away From Letter of the Week?
Watch the Video

Join the online video book discussion HERE.
Moving Away from Letter of the Week
If you're ready to take the plunge and move away from the old-school method of teaching one letter each week, for 26 weeks, then I invite you take the How to Teach the Alphabet challenge!
You'll be joining more than 26,000 early childhood professionals who have already downloladed the ebook and embraced the most current, research-based best practices for teaching the alphabet in their own classrooms.
Emergent Literacy
You may be wondering how it's even possible that Letter of the Week is considered outdated when there are tons of letter of the week products and ideas plastered all over the internet? The fact of the matter is that change is hard – period. Change is especially difficult if it challenges the way we learned and possibly even the way our own children learned.
The truth is, there are new research studies being done on emergent literacy every single day by top experts in the field, it's just difficult to get the word out because it's not really 5 o'clock news worthy, am I right?
In order to teach the letters of the alphabet effectively you don't need worksheets, an alphabet binder for each child, a book to go along with each letter, hand print crafts or anything else. What you need is to understand how children actually learn these concepts and what you can do to support their learning. It's so much easier than organizing tons of worksheets or painting hands, pinky swear!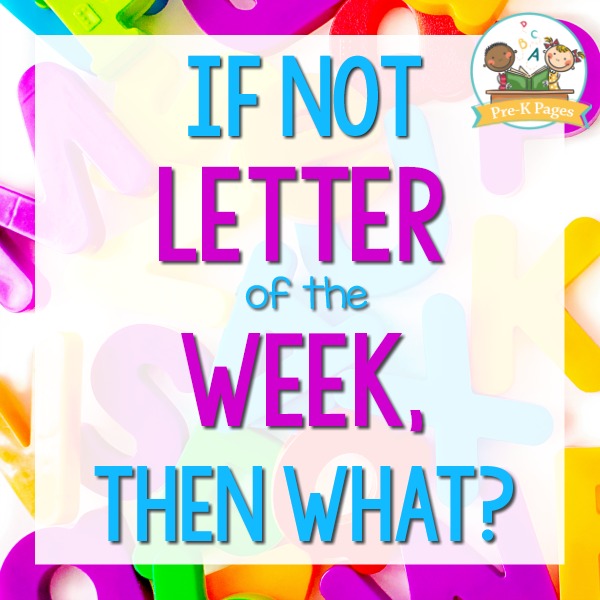 If Not Letter a Week Then What?
You're not alone in your fear of change. I created a course just for those of you brave enough to take the plunge and embrace the most current, research-based emergent literacy strategies. I'll help you ditch the old-school letter of the week thinking for good and show you exactly what to do instead!
This course is available in the Teaching Tribe where I help teachers like you bring their A games to their kids. You can get all the support and training you need in the Teaching Tribe. If you want to get on the waiting list for the Teaching Tribe, do it soon so you don't miss the next open enrollment period!
Questions about moving away from Letter of the Week
When do you start teaching the letters? The first or second day of school. We read Chicka Chikca Boom Boom and do several name activities; "getting to know you" types of activities. Some students may learn a letter or two these first few days just from that limited exposure.
I'm worried that I might not cover all the letters if I don't use LOTW. How do you know that you have covered all letters? Assessment drives instruction. Through on-going assessment you can identify exactly how many letters each student knows. I have several of my assessments available for download, you may find them useful. I have a spreadsheet of who knows which letters handy. When choosing letters for activities throughout the day I refer to the spreadsheet if necessary.
Many students do not need to have a letter "covered" in a formal unit to learn it. Some students learn more quickly than others and they will learn their letters naturally. For example; some students may learn a letter the first time they see it (letters such as "O" and "S" are good examples) just by pointing it out in a big book or other activity.
Explaining it to Parents
How do I explain to the parents that I won't be teaching the letters of the alphabet in order? I would say the following: "The most current research shows that teaching letters in context is a much more effective method than the outdated Letter of the Week method that they may have been taught when they were in kindergarten or Pre-K. Just like there have been many advances in technology in the last fifty years, the same holds true for education." Then I would reference the Developmentally Appropriate guidelines from NAEYC and explain how they are the authority on young children and how they learn. I would offer to sit down and review the NAEYC guidelines with with any parent who is interested.
Planning Activities
How do you plan activities, crafts, and art projects if you aren't teaching a Letter of the Week? I teach using themes or units, the activities I do are planned around those themes; you can do a literacy activity with any theme. Your themes can be generated from student interests to make them more meaningful. Click on the following link to see a list of common themes: Pre-K Pages Themes
How Long Does it Take?
How long does it take for you to teach all the letters? Since letters are taught in content via integration there is no time line for completion, each student learns the letters at his or her own natural pace; we are learning about all letters, every day, all year long.
No More Teaching a Letter a Week
by McKay and Teale 2015, Heinemann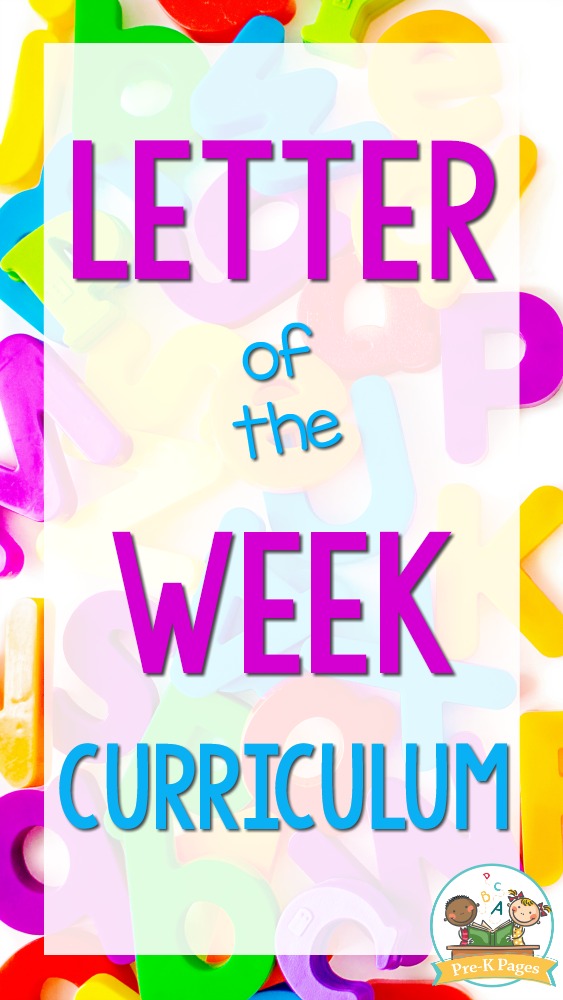 More Literacy Ideas from Pre-K Pages