How to Use Newsletters to Communicate with Parents
Welcome to Workshop Wednesday! As early childhood educators it's important to keep parents informed of what is happening in the classroom. There are many ways to share classroom information with parents, today we will examine several different methods; these ideas are from my F.I.S.H. (Family Involvement Starts Here) workshop.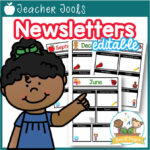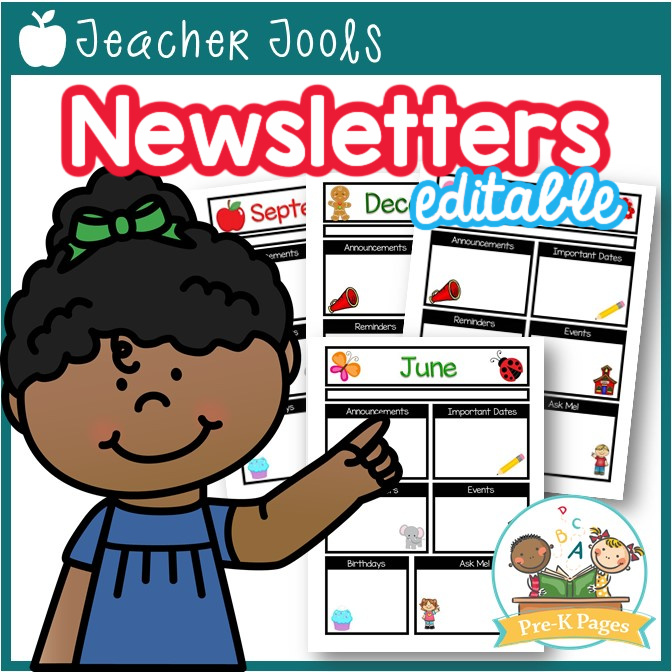 119 page Newsletter Packet in PDF includes templates for each month of the year including June, July, and August. Templates are in PDF and include fillable fields so you can…
The most traditional method of communicating with parents is the basic newsletter. Many teachers use newsletters to communicate with parents but the results are varied. Some teachers have great success using a traditional newsletter; this success is usually achieved when a teacher follows this simple formula:
Send the newsletter home on weekly basis
Send the newsletter home on the same day of each week
Break up text into small "bite-sized" chunks using text boxes
Use clip-art to add meaning to the text and make the newsletter more appealing to readers, this will also help your parents who are not native English speakers
Explain the newsletter to the parents at your open house or orientation event and show examples
Publish exciting news about individual students in your newsletter to engage your audience (birthdays, honor roll, thank you's)
Keep electronic copies of all newsletters so you can re-use clip-art and ideas from year to year
Never write your newsletters by hand
Teachers who work with populations that are more affluent and have access to technology have found great success using electronic newsletters, blogs, and even Facebook pages to communicate with their parents. My friend Karen at Prekinders just wrote an article about how to use a blog to communicate with parents. Some tips for using electronic modes of parent communication include:
Always get written permission to publish student photos on the internet
When using a blog consider password protecting your posts
When using Facebook close the page wall to comments
Never "friend" or accept friend requests from parents on your personal Facebook account
Before deciding on a method of parent communication first consider your student population then select the method that will best meet their needs.
How do you communicate with your parents?