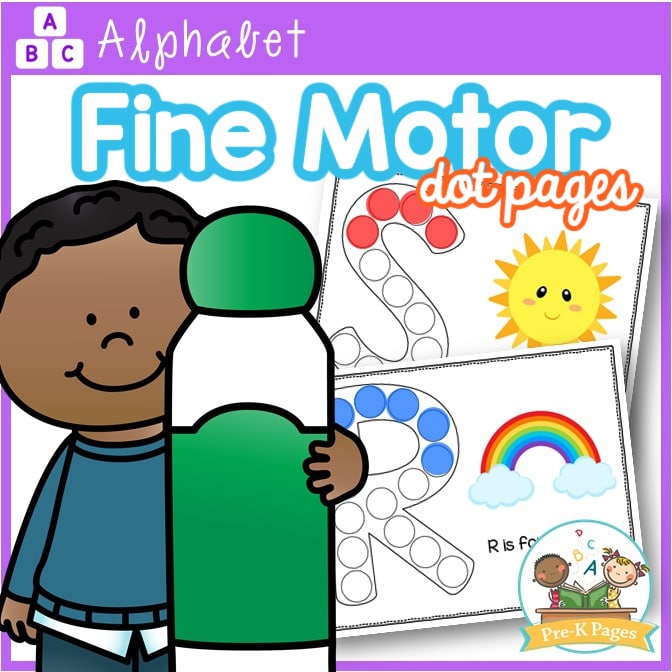 52 page of fun, hands-on fine motor practice to help your preschool, pre-k, or kindergarten students learn the letters of the alphabet!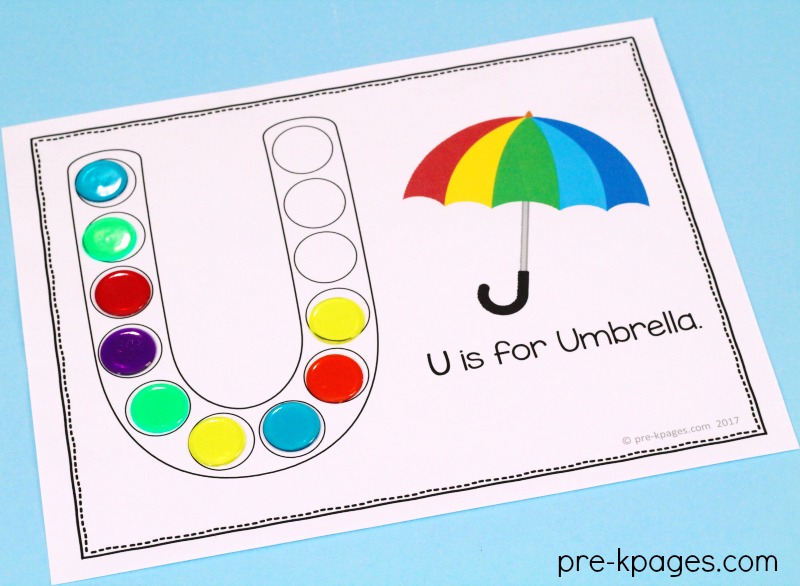 Make each letter of the alphabet by placing bingo chips or glass gems inside the circles.
OR use bingo dot markers to mark each circle.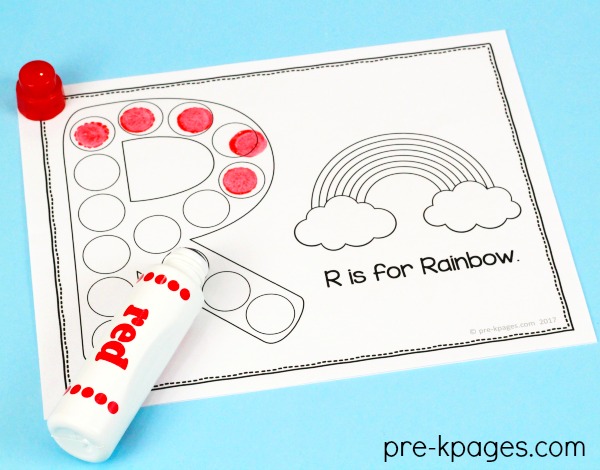 click here to see a preview of this activity!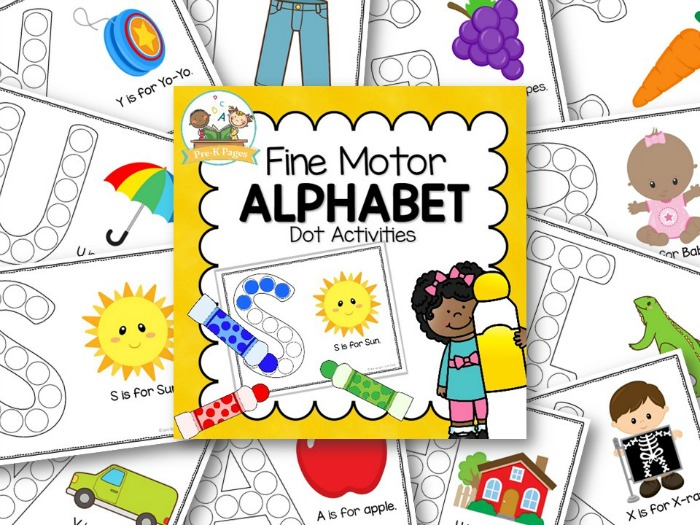 These pages are perfect for fine motor practice! They also provdide kids with a fun, hands-on activity to practice and learn the letters of the alphabet.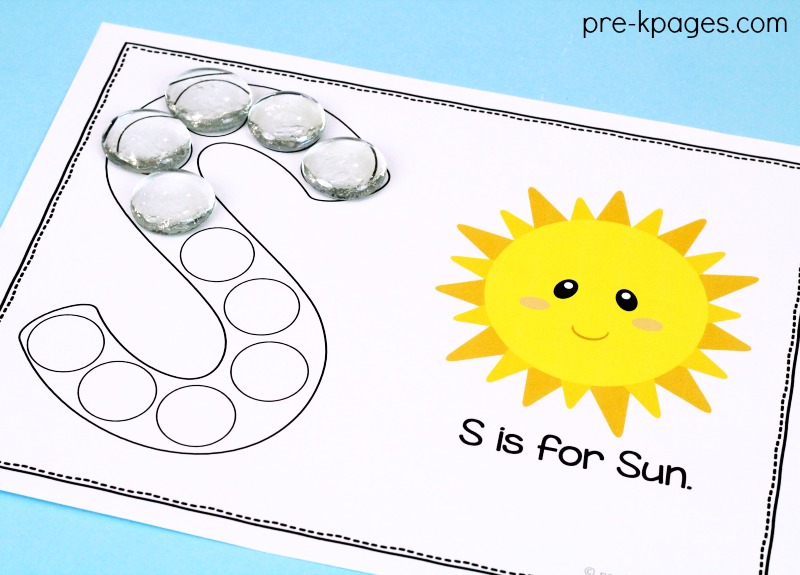 This set includes uppercase letters of the alphabet only!
Each page also includes a picture to represent the beginning sound.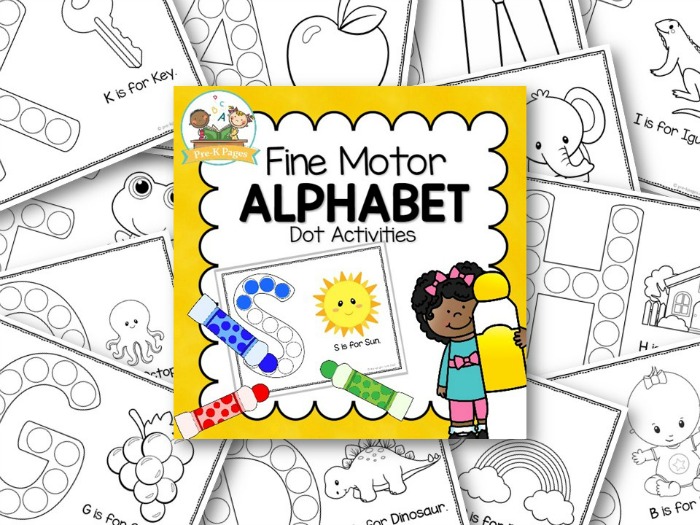 Available in color AND black and white. You can laminate and reuse the color pages or put them in page protectors.
The black and white pages can be used with bingo dot markers for children to take home.
Vowel sounds are short:
A = apple
E = elephant
I = iguana
O = octopus
U = umbrella