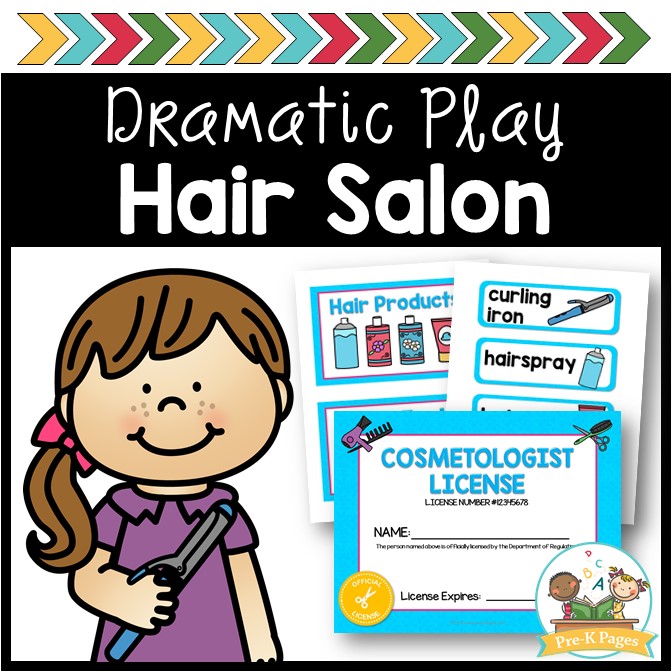 46 pages of printable props to help you easily transform your dramatic play center into a hair salon. Includes literacy, math, and writing opportunities that align with current learning standards.
This packet also provides research that explains how dramatic play supports academic learning in pre-k and kindergarten.
Want a preview of this product? Click HERE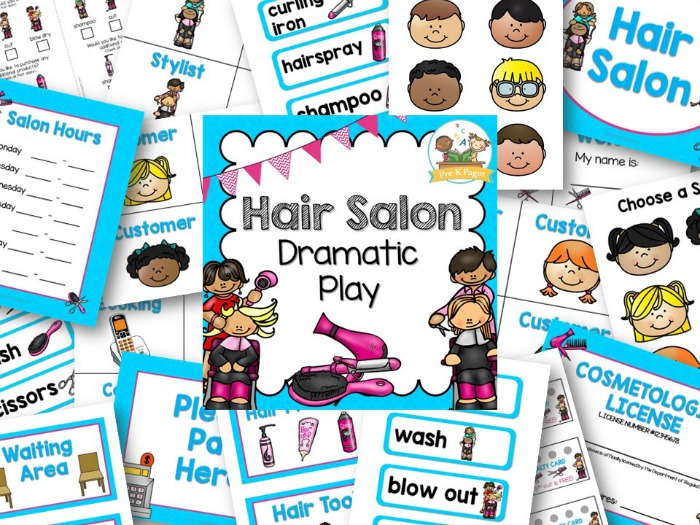 What you get:
10 different color signs
Sign-In Sheet (2 sizes)
12 Full-Color Picture Cards
1 Full-Color Pennant Bunting Banner
1 Set of Loyalty Punch Cards
Salon Services Form (2 sizes, b/w)
Appointment Sheet (2 sizes, b/w)
24 Full-Color Role Play Nametags
4 Style Choice Posters (color + b/w)
Salon Services Form (2 sizes, color + b/w)
46 pages of instant fun for your Pre-K, Preschool, or Kindergarten students!