Printable props to help you easily transform your dramatic play center with a space theme. Your little learners will love pretending to be astronauts, scientists, and engineers in this pretend play space station!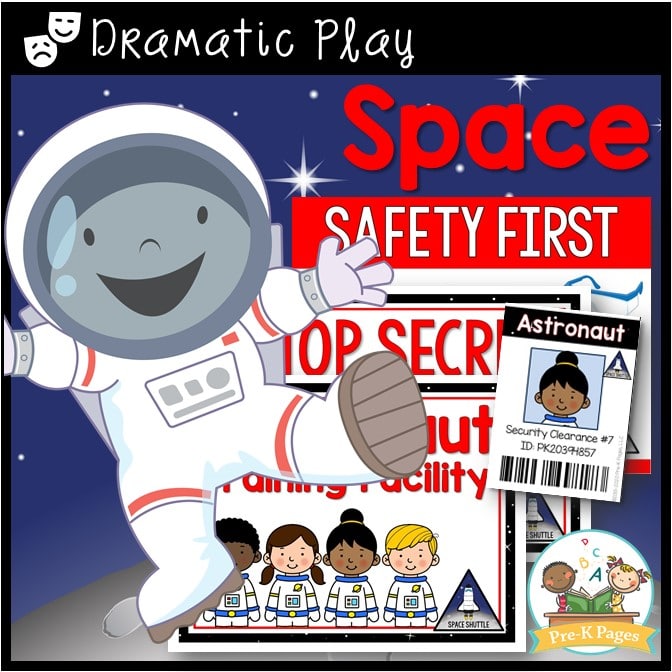 Space Dramatic Play Center for Preschool
Includes literacy, math, and writing opportunities that support current learning standards. This is the perfect addition to a space theme in your preschool, pre-k, or kindergarten classroom.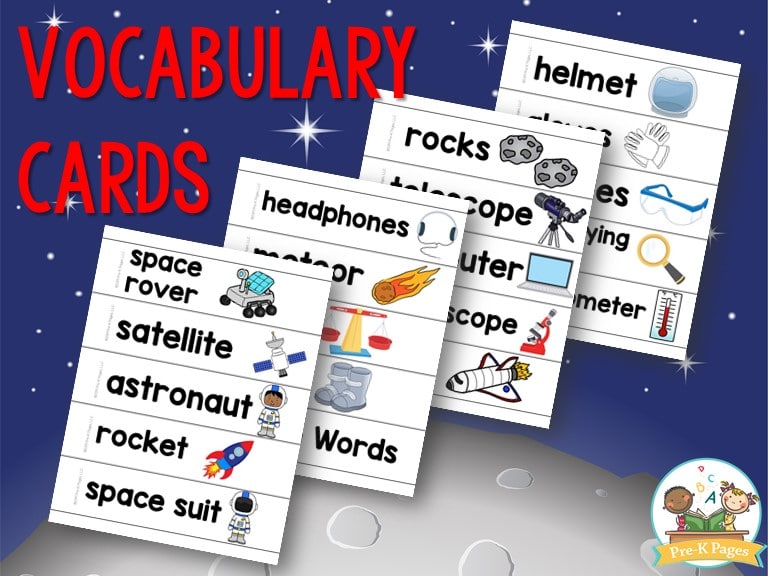 Space Dramatic Play
Additional info is provided that includes research explaining how dramatic play supports academic learning in preschool, pre-k, and kindergarten.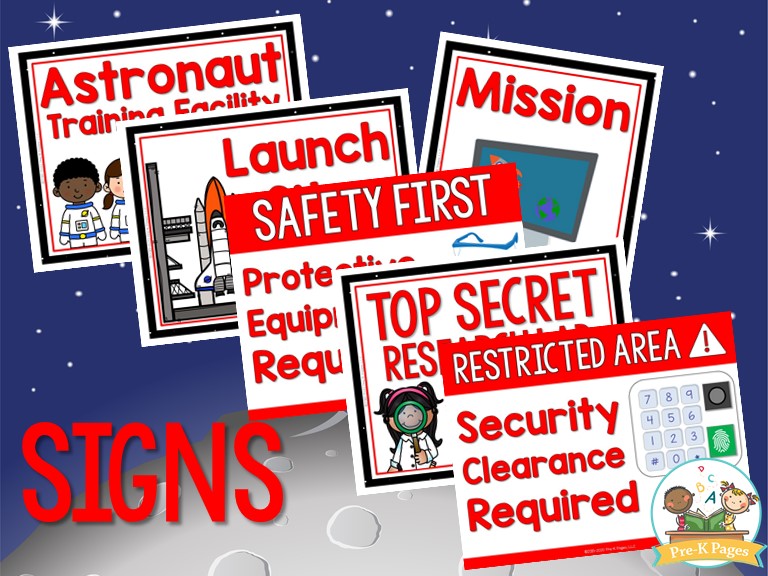 A space theme also offers opportunities for incorporating S.T.E.M. activities in the classroom.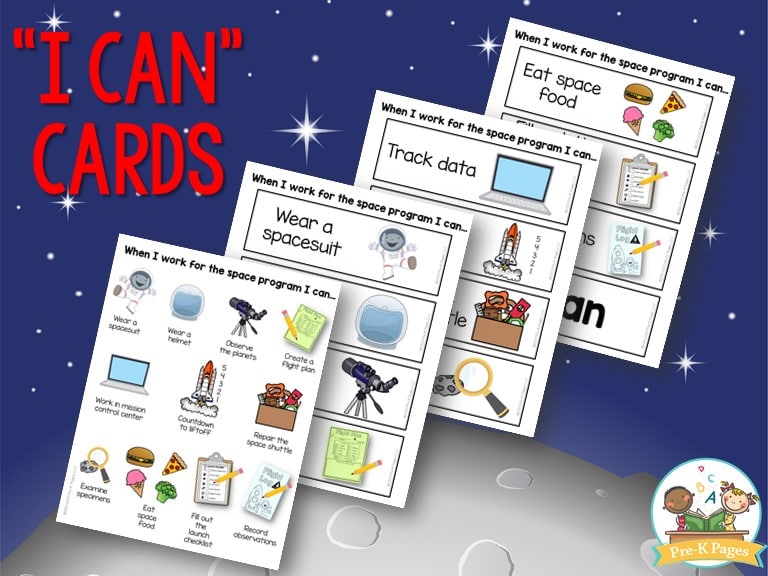 Space Theme Printables for Pretend Play
The 88 page Space Dramatic Play kit includes the following:
Book List
7 Different Signs (color + b/w, half + full-page)
4 Posters (solar system, phases of the moon, liftoff, & planets)
20 Vocabulary Picture Cards (color + b/w)
32 Labels (color + b/w)
Flight Plan (b/w)
Flight Log (b/w)
Launch Checklist (b/w)
Role Playing Nametags (color)
Pennant Banner (color + b/w)
DIY Play Props (color monitor screens, keyboards, & gauges)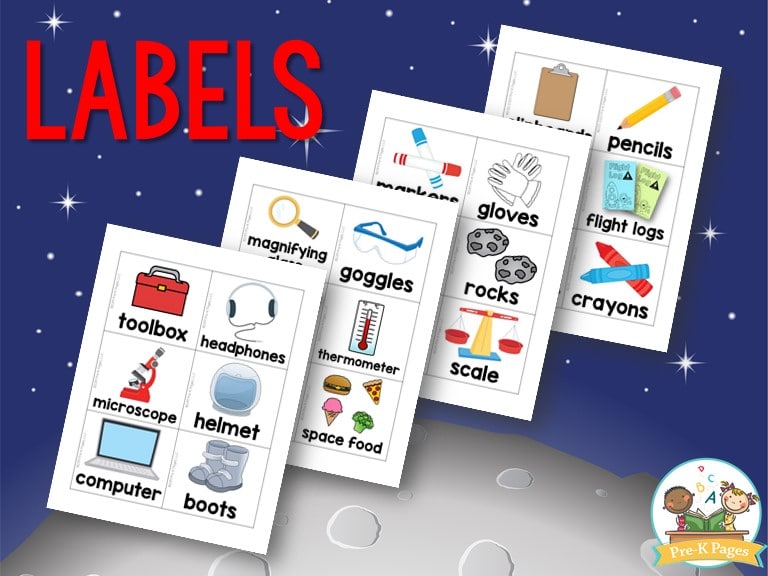 89 pages of instant learning and fun for your Pre-K, Preschool, or Kindergarten students!