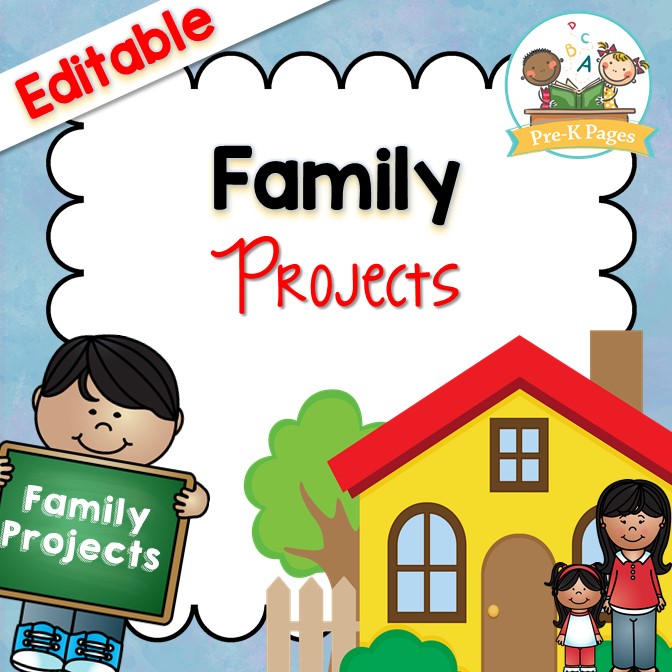 The 34 page Family Project Packet in PPT (PowerPoint) format contains everything you need to start a monthly family project in your classroom.
Includes:
Monthly pre-written notes to parents, September-June
Blank monthly note templates so you can personalize your notes to parents
Monthly project templates, September-June
Project instructions to help you get started with family projects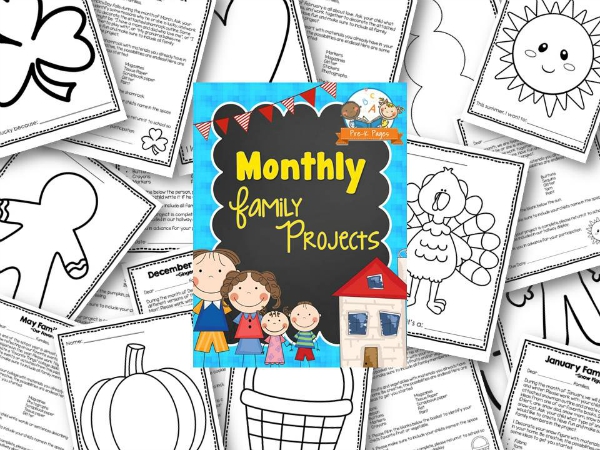 The Family Project Packet includes a pre-written note to send home to parents for each month of the school year, September-June. Plus, blank note templates are included for you to personalize.
Each note is accompanied by a project template for families to complete together. Each month features a different theme, all of which are appropriate for public schools.
Families are encouraged to collaborate together and get creative to complete the assignments.