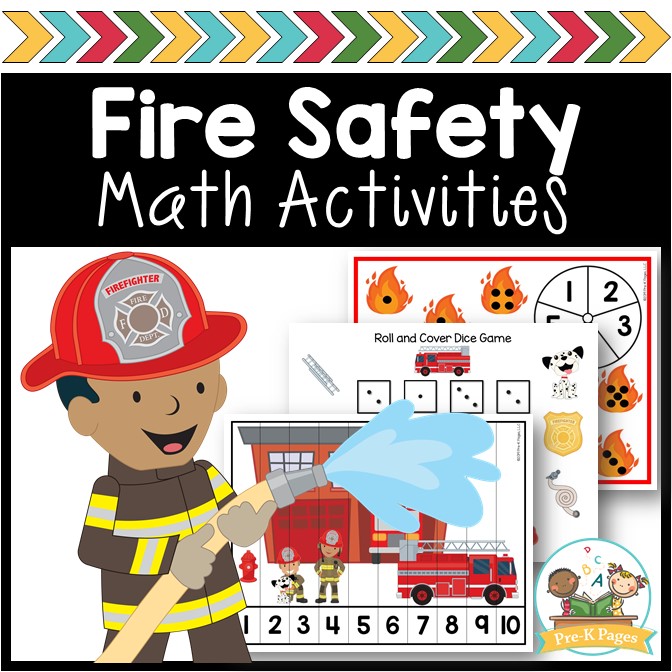 77 pages of fun, hands-on fire safety math activities to help your students meet current early learning standards.
Skills Addressed
Counting
Numeral Recognition
One-to-One Correspondence
Graphing
Patterning
Number Sense
Want a free preview of this product? Click Here!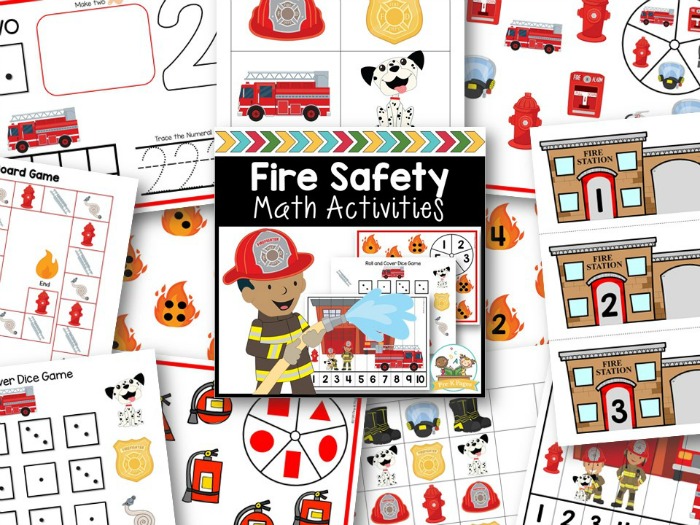 What You Get
Read-Aloud Book List
Numeral Representation Game (color)
Fire Truck Board Game (color)
Fire Safety Graphing Activity (color + b/w)
Fire Safety Patterns (color + 3 b/w practice sheets)
Fire Truck Races Game (color)
Fire Safety Counting Book (color + b/w)
2 Fire Safety Roll and Cover Dice Games (color)
5 Fire Safety Spin and Cover Games (color)
Fire Safety Ten Frame Counting Mats (1-10, color)
2 Fire Safety Counting Puzzles (color)
77 pages of instant hands-on math learning made fun for your Pre-K or Preschool students!