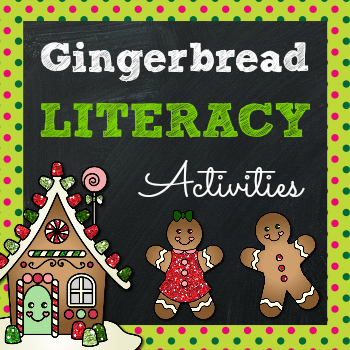 53 pages of fun, hands-on Gingerbread Literacy activities. Small group activities to help your preschool, pre-k, and kindergarten meet early learning standards.
The skills addressed in this packet include the following:
Identifying Uppercase Letters
Identifying Lowercase Letters
Syllables
Beginning Sounds
Rhyming
Concepts of Print
What you get:
Run, Run Gingerbread Uppercase Letter Identification Game
Run, Run Gingerbread Lowercase Letter Identification Game
Gingerbread Baby Syllable Game
Gingerbread Baby Rhyming Game
Gingerbread Baby Pocket Chart Sentences (concepts of print)
Gingerbread Baby Emergent Reader (concepts of print)
53 pages of instant hands-on literacy learning made fun for your Pre-K and Kindergarten students!
Additional materials needed: spring loaded clothespins