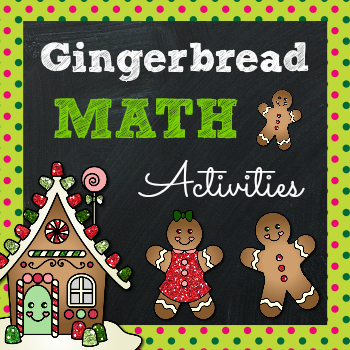 9 fun, hands-on Gingerbread Math activities. These small group activities will help your preschool, pre-k, and kindergarten students meet early learning standards.
The skills addressed in this packet include the following:
Counting
Building Number Sense,
Number Recognition (0-20)
One-to-One Correspondence
Identify, create, and extend patterns
Sorting objects by attribute
Sorting objects by color
Graphing
What you get:
Gingerbread Play Dough Mats
Run, Run Gingerbread Number Identification Game
Gingerbread Roll and Stamp Game
Run, Run Gingerbread Board Game
Marshmallow Gingerbread Graph
Gingerbread Patterns (AB, AABB, ABC)
Gingerbread Sorting
Gingerbread Baby Races
Gingerbread Counting Book
51 pages of instant hands-on learning made fun for your Pre-K or Kindergarten students!