51 pages of printable, editable visual picture prompts to help teach your Preschool, Pre-K, or Kindergarten students how to be a good friend.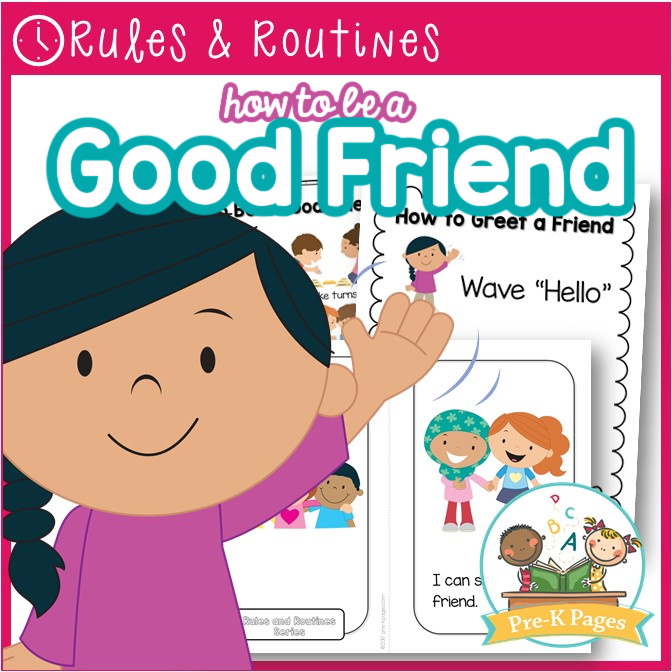 Your ELL and Special Education students will also benefit from these visual picture prompts.
See a preview of this product HERE.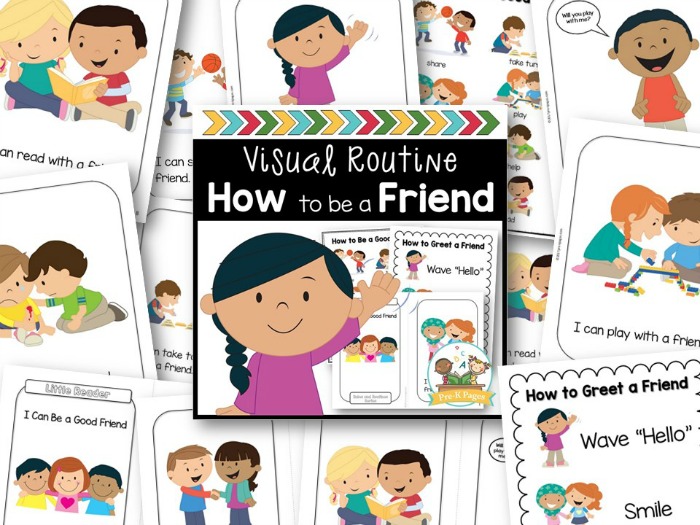 What You Get:
Color Mini-Book
Black and White Mini-Book
Full-Size Color Book
Full-Size Black and White Book
Color Friend Poster
Black and White Friend Poster
Full-Color Individual Picture Support Board
Black and White Individual Picture Support Board
Details
1 Full-Page Color Book: You can use this as-is to create a full-size book, or create cards (directions for printing multiple pages on one page are included).
1 Full-Page Black and White Book: Ink Saver Version
1 Color Mini-Booklet: You can print one to use in your classroom to introduce the concept to your kids.
1 Black and White Mini-Booklet: You can copy one book per child. (Just fold and staple, no cutting required!) Students can take the book home to practice the routine with parents!
2 Posters: Put these on the wall to reinforce the routine and refer to them as necessary.
2 Individual Picture Support Boards: Use these with individual students who need extra support learning how to be a good friend.
51 pages of printable visual supports to help your children learn how to be a good friend.
THIS DOCUMENT IS NOT EDITABLE