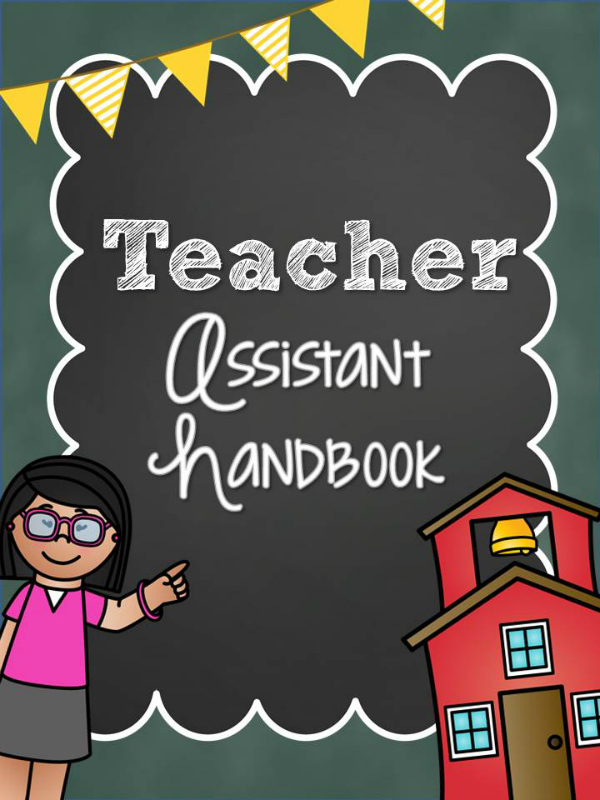 For teachers who are looking for tips and advice for working with a teacher assistant or paraprofessional.
Want to see a free preview of this file? CLICK HERE!
The Teacher Assistant Packet includes:
Interview Questions: Includes six questions as well as a scoring rubric for the interviewer. The questions will help you determine if the person you are hiring as a teacher assistant is a team player who understands the unique challenges of working with young children.
Assistant Handbook: The assistant handbook includes a welcome letter, a sample daily schedule listing the assistant duties for each time of the day, guidance for parent interactions, a signature page for the assistant to sign and much more.
Daily Task List: The daily task list is an important part of clearly communicating your expectations to your assistant. You can customize the list and prioritize tasks to keep yourself and your assistant organized and on-task.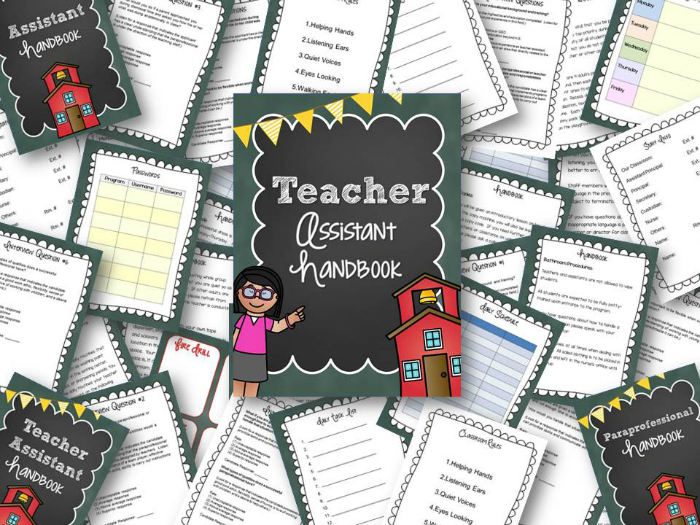 This product is offered in PowerPoint format so you can personalize some of the pages to meet your needs.
The Teacher Assistant Packet will help you:
Determine the best candidate for the job when you are interviewing teaching assistants.
Save time by communicating your expectations up front in a direct and easy to understand format.
Communicate daily with your assistant, never leave them guessing or feeling unwanted.
The 70 page Teacher Assistant Packet is available in PowerPoint format and contains:
Welcome Letter
Sample Schedules
Handbook
Signature Page
Interview Questions
Task Lists
Classroom Rules
Staff Info
Emergency Procedures
Password List
4 Cover Page Choices
4 Blank Pages
70 pages of resources to help you work smarter, not harder!
Both black and white and color versions are included for your convenience.