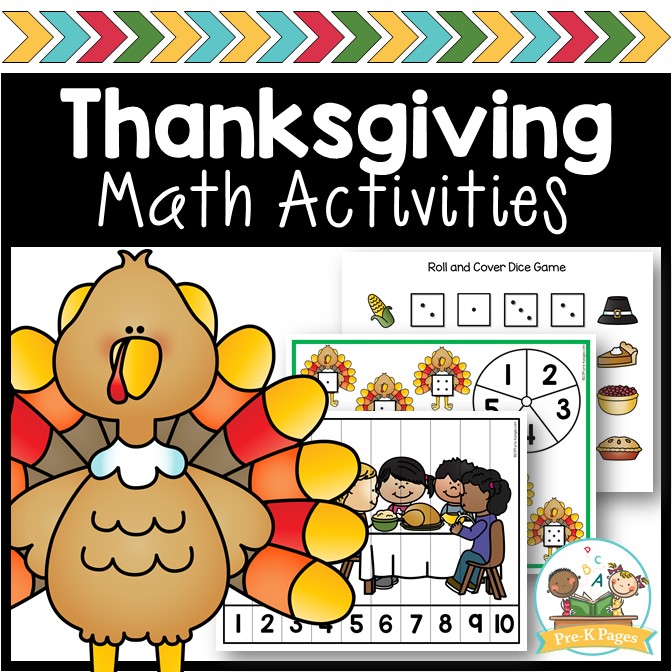 65 pages of fun, hands-on Thanksgiving math activities to prepare your pre-k and kindergarten students to meet early learning standards.
What's Included?
Counting
Numeral Recognition
One-to-One Correspondence
Graphing
Patterning
Subitizing
What you get
Numeral Identification Game (color + b/w)
Board Game (color)
Races Game (color)
Graphing Activity (color + b/w)
Patterning Activity (color + b/w)
Counting Book (color + b/w)
Numeral Representation Game (color)
2 Roll and Cover Games (color)
5 Spinner Games (color)
2 Numeral Puzzles (color)
65 pages of instant hands-on math learning made fun for your students!