You thought they were joking when they said that teaching Pre-K and Kinder kids is like herding cats.
But it's not so much a joke…
As it is your REALITY.
Spend 47 minutes before school organizing your centers?
…and you still have Lego-baby doll-crayon-playdough-block soup by 2pm.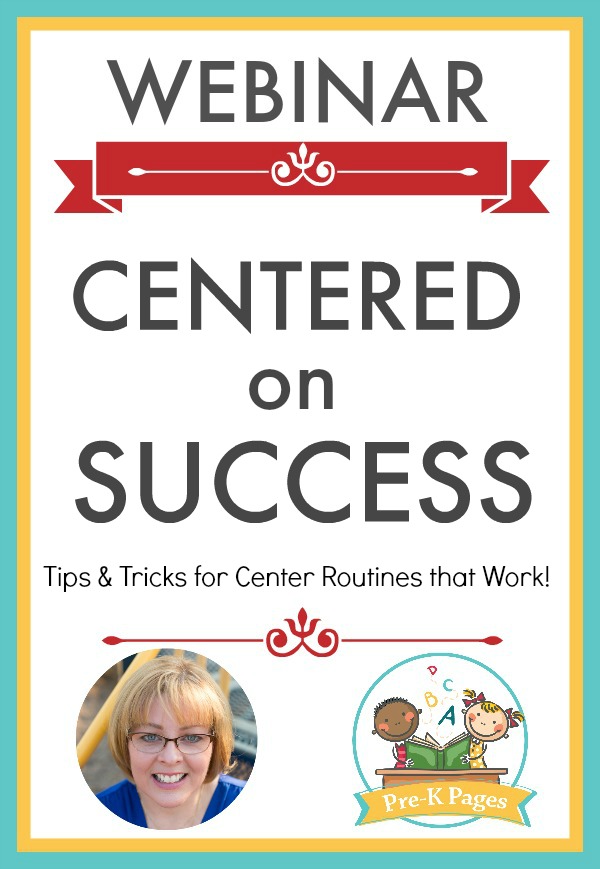 Sing a feel-good circle-time song about sharing – about keeping your hands to yourself?
…and by the afternoon, it's like they never heard a word,
Because there aren't enough corners in your room for the future Wrestlemania stars boys who need to go there.
And how on earth do you teach reading and math to a small group
….when kids' bodies are telling them it's time to start training for the Olympics?
Let's be real:
You signed up to be a teacher, not a traffic cop.
But if you have the right systems in place — a few simple centers and routines –
You can quit directing traffic
and let the kids direct themselves.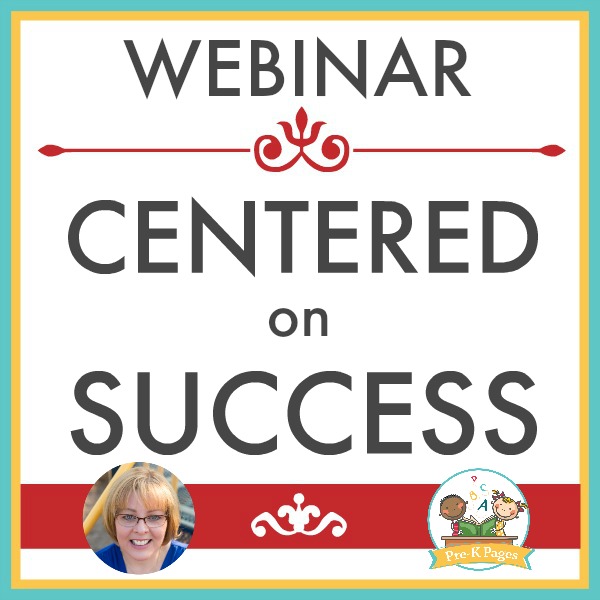 Introducing Centered on Success
A 60-minute training for teachers who want to unlock the magic of centers and empower their kids to self-regulate, self-direct, and kick chaos out of the classroom.
What you'll learn:
The real reason you need centers in your classroom (hint: Common Core won't solve THESE problems!)
What it means to balance your centers, and the dangers of not planning them correctly
How to manage your centers so your kids actually learn there and don't leave it looking like the morning after a rock concert
4 questions you need to ask BEFORE you let kids in each center, to head off problems before they start
You'll feel dumb doing this, but trust me — by week #3, you'll be glad you did
…plus specific tips from our community of veteran teachers for how to make centers work for YOU.
When will this webinar take place?
Good news! You can watch the replay right now!
Special Bonus
Attendees will also receive a special bonus bundle of printables from Pre-K Pages worth $12. The resources included in the bonus bundle are:
You'll also get a certificate of attendance and the printable webinar handout when you purchase your ticket for this webinar.
Here's how it works
Step 1: Add the webinar ticket to your shopping cart, indicate the number of tickets you would like to purchase, then checkout and pay for your ticket(s). Reminder, one ticket per viewer is required.
Step 2: After a successful transaction, you will be able to access your webinar, quiz, certificate, handout, and freebies immediately.
Step 3: You will also receive a receipt via email for your purchase.
Need more than one certificate for groups? No problem, just purchase the number of tickets you need, then print multiple copies of the certificate.
What you need to watch the webinar
Computer, tablet, or smartphone
Strong internet connection
Speakers or earbuds so you can hear the webinar