Whoever said there are 26 letters in the alphabet NEVER taught little kids.
You know what I mean —
Uppercase. Lowercase.
Sure, O and P are fine…but who on earth decided that Q = q?
Or that p-b-q-d sound nothing alike but look the same to kids?
And then there's that mysterious letter that takes months to untangle from the alphabet song:
"elemenopee."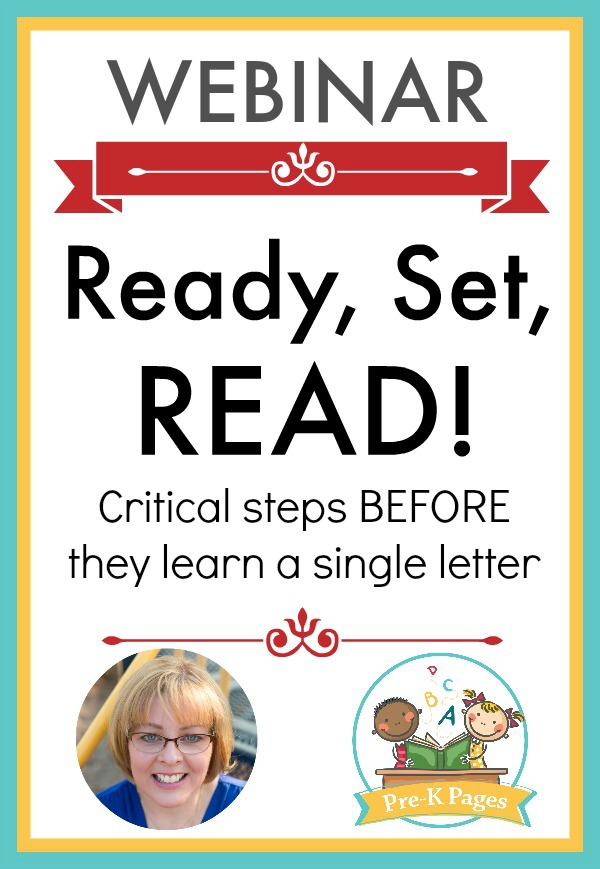 Your mission is to get 22 (or more!) students to recognize 52 letter forms in 9 months.
So how do you get them from A to Z (literally) when they can't even blow their nose and wash their hands without help??
You may as well have them walk to China.
…until now.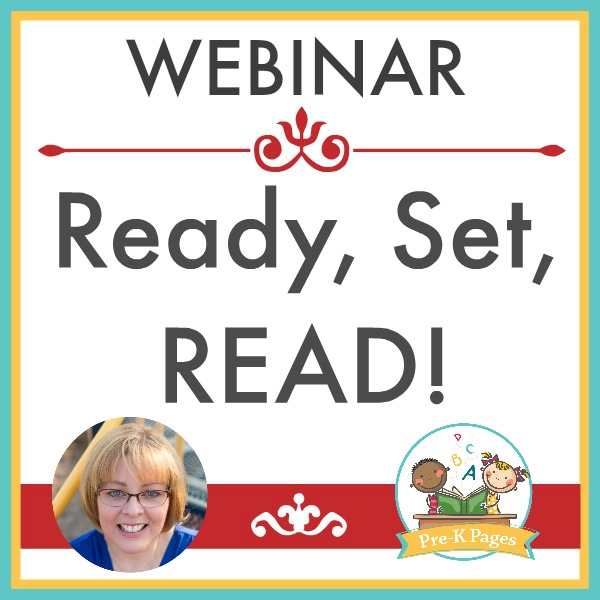 Introducing Ready, Set, Read!
Introducing Ready, Set, Read! A one-hour Master Class that will give you the specific tools, techniques, and strategies to put the names of the English alphabet at the tips of their tongues — so they'll be confident and fluent in their ABCs before they leave your classroom.
Here's what you'll learn:
Why training eyes is just as important as training ears – and how to fill in the missing pieces for kids who aren't strong in either.
The real goal of Pre-K literacy teaching (hint: just "knowing their letters" isn't enough)
How to make letter learning fun and memorable for your kids…because the last thing you want is for them to tell next year's teacher …we never learned that.
23 games and activities designed to fit into your daily routines – even if you're strapped for time, materials, and cash.
The Ready, Set, Read! Master Class will help you lead your kids from A to Z, taking the guesswork out of literacy.
…and you can get back to teaching what really matters – like nose blowing and hand washing!
Register now for this special Master Class and your literacy instruction will be Mission: POSSIBLE.
When will this webinar take place?
Good news! You can watch the replay right now!
Special Bonus
When you purchase your ticket, you will receive a special bundle of bonus printables from Pre-K Pages worth $12. The resources included in the bonus bundle are:
You'll also get a certificate of attendance and the printable webinar handout when you purchase a ticket for this webinar.
Here's how it works
Step 1: Add the webinar ticket to your shopping cart, indicate the number of tickets you would like to purchase, then checkout and pay for your ticket(s). Reminder, one ticket per viewer is required.
Step 2: After a successful transaction, you will be able to access your webinar, quiz, certificate, handout, and freebies immediately.
Step 3: You will also receive a receipt via email for your purchase.
Need more than one certificate for groups? No problem, just purchase the number of tickets you need, then print multiple copies of the certificate.
What you need to watch the webinar
Computer, tablet, or smartphone
Strong internet connection
Speakers or earbuds so you can hear the webinar