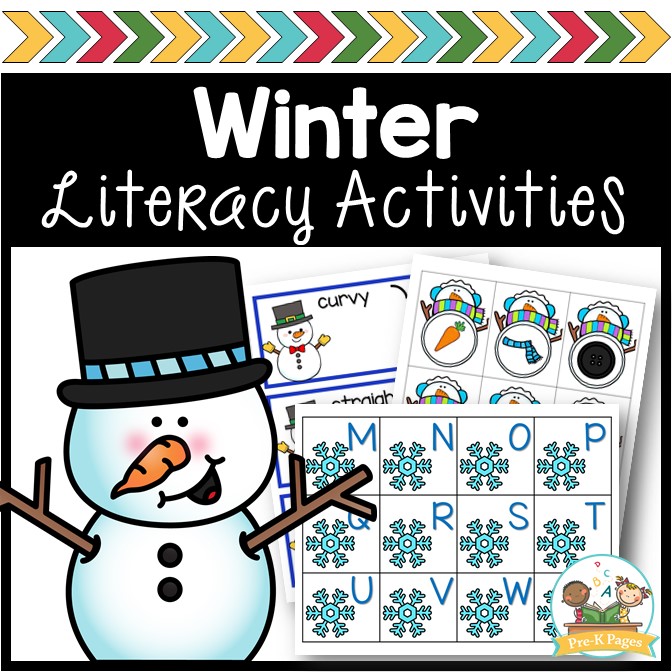 95 pages of fun, hands-on Winter Literacy activities. Small group activities to help your students meet current early learning standards.
Skills Addressed
Beginning Sounds
Syllables
Rhyming
Concepts of Print
Alphabet Identification
Visual Discrimination
Sequencing
What you get
Read Aloud Book List
Snowman Syllable Game
Beginning Sounds Activity
Snowman Rhyming Activity
Mitten Alphabet Identification Game
Vocabulary Word Cards and Chart
Winter Read and Write Around the Room
Winter Pocket Chart Sentences
Snowman Visual Discrimination
Snowman Sequencing
95 pages of instant hands-on literacy learning made fun for your Pre-K or Preschool students!