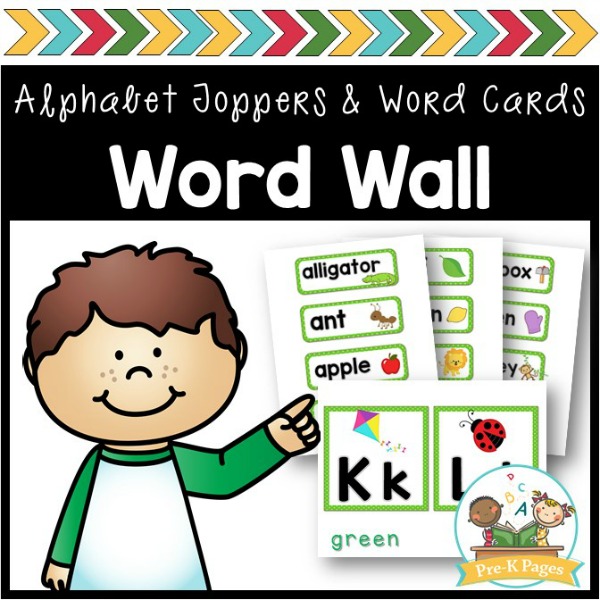 Word Wall
Printables to help you easily create a word wall in your classroom to support the development of important emergent literacy skills.
Also includes information that explains what a word wall is and why it is important.
Plus step by step directions for setting up your word wall!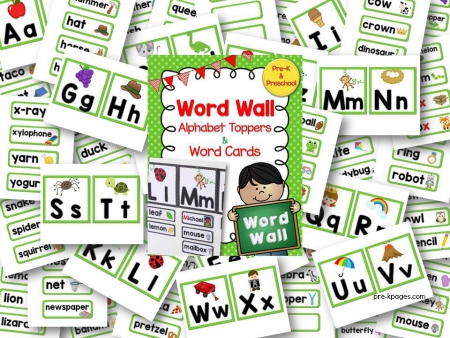 What's Included?
The 54 page printable word wall set with green polka dot background includes:
Alphabet Toppers with Pictures (PDF)
95 Word Cards with Pictures (PDF)
Set of Blank Cards to Personalize with Student Pictures and Names (PPT)
54 pages of literacy learning for your Pre-K, Preschool, or Kindergarten students!