This reindeer play dough game combines fine motor practice with a fun, hands-on math game for your pre-k or kindergarten students.
I used my favorite homemade play dough recipe; then added one tablespoon of ginger, nutmeg, and cinnamon each to achieve the brown color.
Not only will this recipe create a wonderful aroma in your classroom, it can also double as gingerbread play dough for even more opportunities for fun.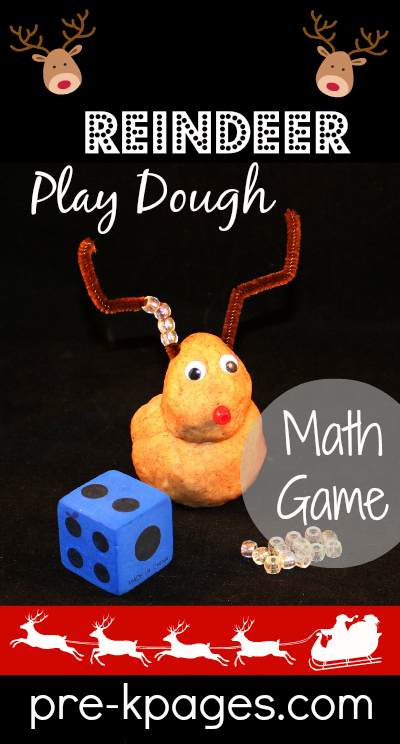 Supplies to Make Reindeer Play Dough
How to Play the Reindeer Play Dough Game
Set out the play dough, wiggly eyes, pipe cleaners, and red pony beads and invite your students to create their own reindeer. After the reindeer have been created, set out a container of pony beads and the foam die. Students will take turns rolling the die; each time they roll the die they count out the correct number of pony beads and place them on the reindeer's antlers.
Students will keep rolling and playing until their reindeer's antlers are full.
Play your favorite version of Rudolph the Red-Nosed Reindeer in the background to get everybody in the holiday spirit.
More Christmas Ideas