I'm always finding things at the dollar store that I think I can use in my classroom but I'm not quite sure how.
When I saw these round ice cube trays I knew they would be useful for something, perhaps in the science center.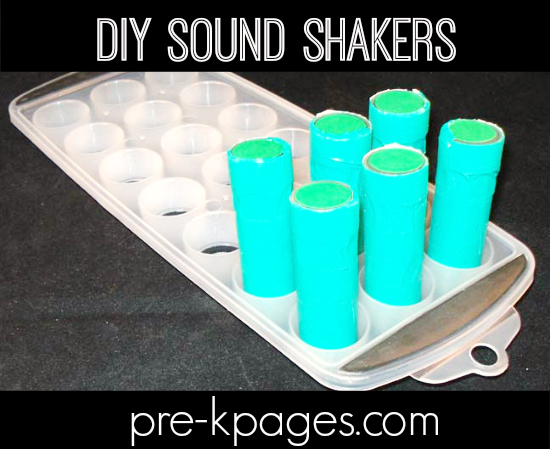 Coin Storage Tubes
Then, I saw this magnetic properties idea from Karen at Prekinders and I had a "light bulb moment."
Karen uses coin storage tubes in the science center to explore magnetic properties. I had not seen these tubes before but I thought that they might fit in the round ice cube tray so off I went to search for them.
It turns out that dime storage tubes fit perfectly in round ice cube trays. I also like how the use of the ice cube tray allows the sound shakers to be neatly displayed in the science center which invites children to interact with them more often.
How to Make Sound Shakers
To make the sound shakers I filled pairs of coin tubes with small objects that made sounds such as rice, nuts and bolts, sand etc.
Since the tubes are clear I covered each one with the same colored masking tape and placed them in the tray.
Students select tubes, shake and listen, and identify the pairs that make the same sound.
I created a free printable to go with this activity for you at the bottom of this post.

I use this book that is very appropriate for young children to introduce the concept of sound; the title is Sound: Loud, Soft, High, and Low (Amazing Science)
by Natalie M. Rosinsky.
Printable Sound Shaker Recording Sheet

Click on the picture above to download this free printable. Students will place matching pairs of tubes on the happy faces and draw a picture of what they think is inside each pair.
More Science Ideas