Sensory bin ideas for Preschool, Pre-K, and Kindergarten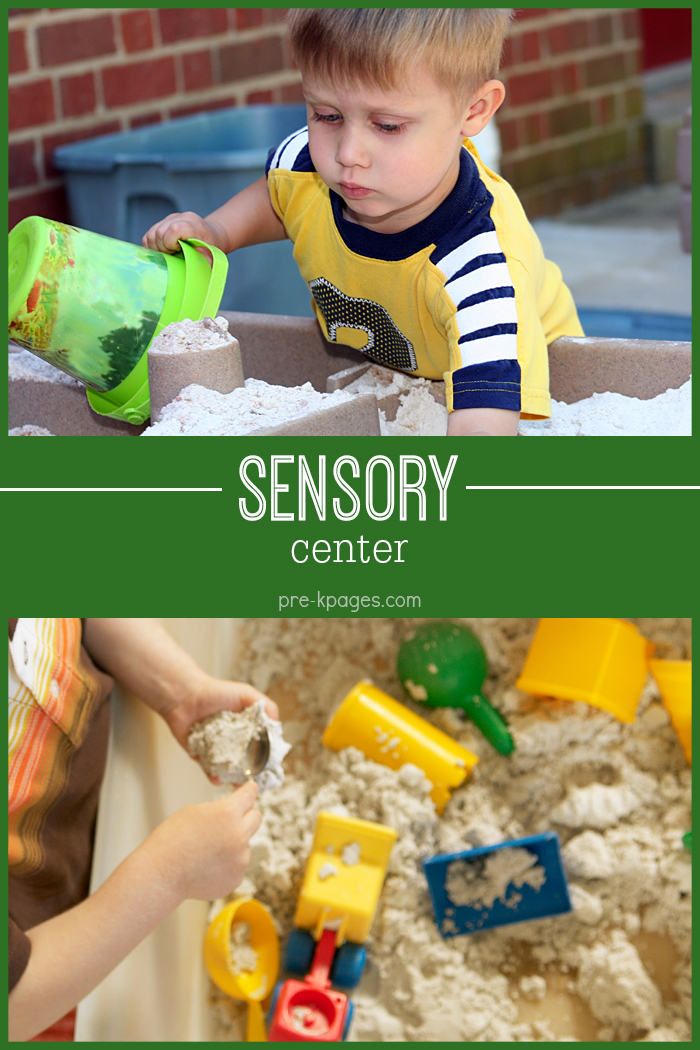 Sensory Bins in Preschool
Sensory bins and tables offer so many opportunities for learning, and young children love them too! Here are some of the most common questions teachers have about using sensory bins in the preschool classroom.
What is a sensory bin?
Where can I find a sensory table?
What are the educational benefits of sensory bins?
What types of fillers can be put in sensory bins?
What tools or toys can be used in sensory bins?
You can find answers to each of these sensory bin questions on the following pages (click the boxes to go to each page)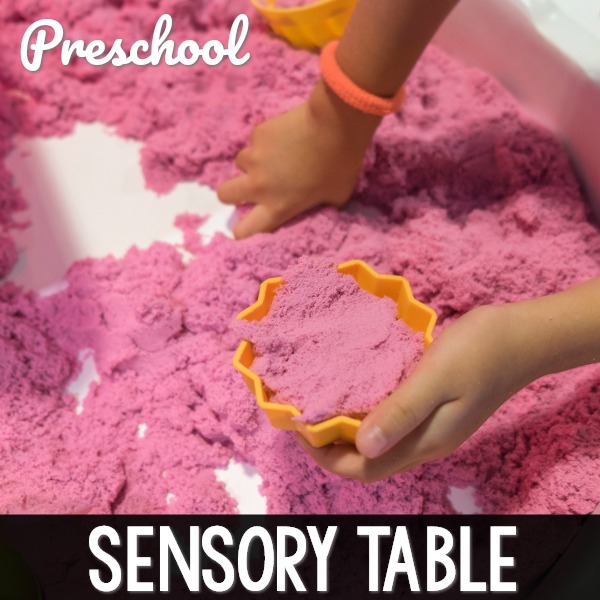 Where Do You Get Sensory Tables?
There are a number of online retailers that sell sensory tables designed specifically for classroom use. Here are some of the most popular models below.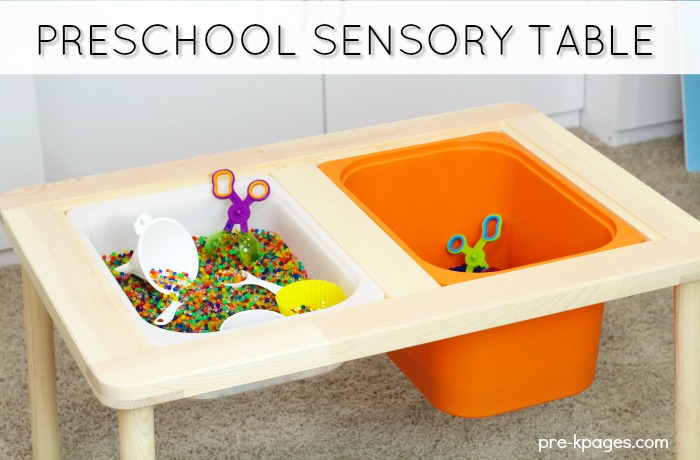 IKEA Sensory Table
I found this table in the children's department at IKEA (Flisat). It's the perfect size for four preschool children and it was very affordable at only $50 USD compared to teacher supply stores.
DIY PVC Sensory Bin
Pictured at the top you can see our homemade Sensory Bin using PVC. This bin cost less than $20 to make and was very quick and easy.
First, I purchased a Sterlite tub from a big box store. Then I purchased PVC pipe from my local home improvement store, this pipe is located in the plumbing department. I also had to purchase a PVC cutting tool, connecting pieces, and PVC glue.
Once I had gathered all my materials, it was just a matter of measuring the plastic tub, cutting the pipe, and using the connecting pieces and glue to assemble the table.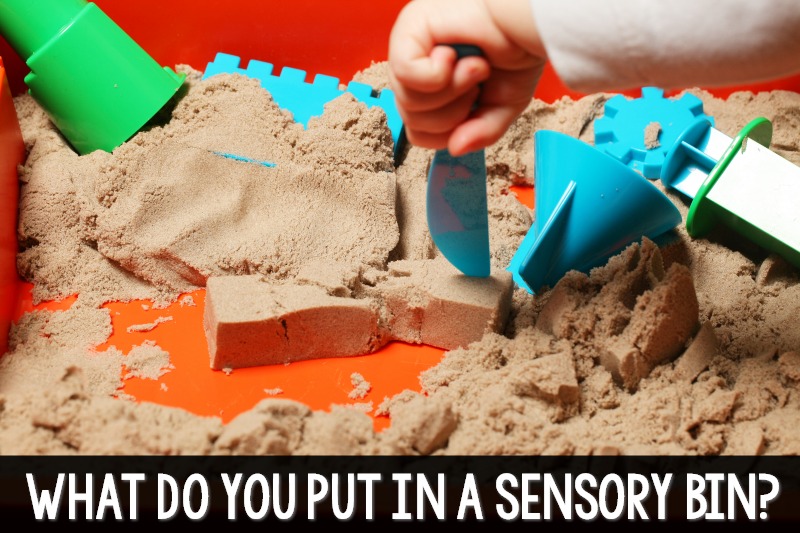 What do you put in sensory bins?
There are many different materials you can use to fill your sensory bins. I have compiled a list of my favorite sensory bin fillers for you here.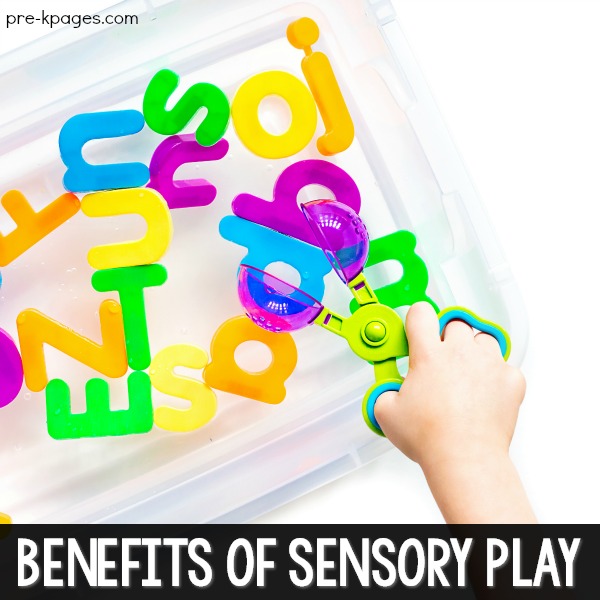 Benefits of Sensory Play
The educational benefits of sensory play are many. I have compiled a list of reasons why sensory play is important for you here.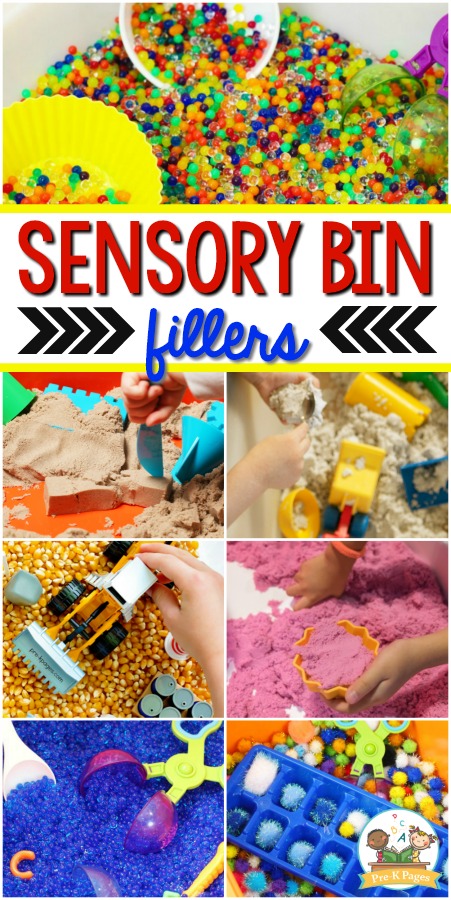 Note: If you have students who put things in their mouths then you will want to use careful supervision or choose a different activity.
The Teaching Tribe
Having a sensory center is awesome! But let's face it, a sensory center can't make you a better teacher. The best place to discuss teaching best practices and get the support you need is in the Teaching Tribe. We have many printable lessons and on-demand video trainings to help you become the best teacher you can be! If you want to get on the waiting list for the Teaching Tribe, do it soon so you don't miss the next open enrollment period!
Sensory Bin Resources
Preschool Learning Center
Have you always dreamed of setting up amazing, self-directed preschool learning center for your classroom…but feel like something is missing? How do you know which centers you need? What should you put in them?
Center Essentials Guide
Get your ultimate, step-by-step guide for setting up centers HERE
More Center Ideas from Pre-K Pages