Do you teach shapes in your preschool or pre-k classroom? If you're looking for fun, hands-on activities for teaching shapes that will get your kids excited about learning, then you're in the right place!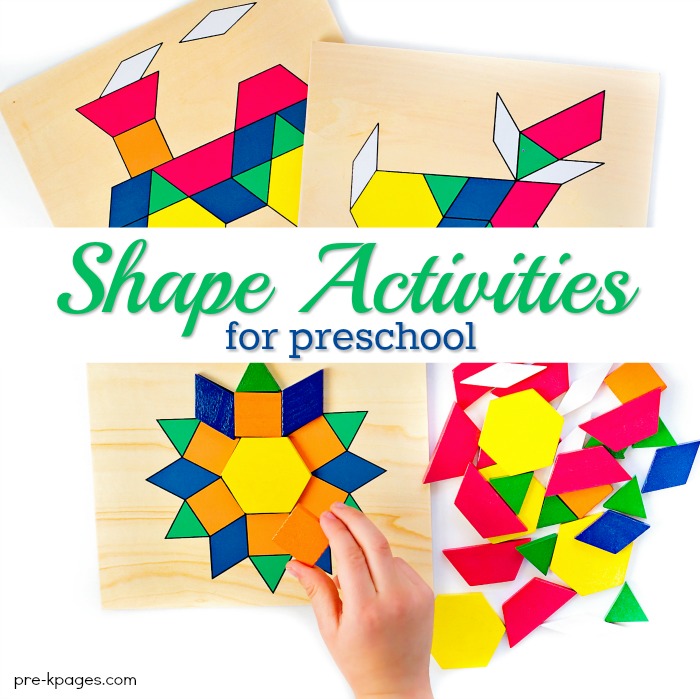 Teaching Shapes in Preschool
Learning about 2D shapes is an important early math skill. There are so many different ways to teach your little learners about shapes, but the most effective methods will be those that provide opportunities for hands-on learning.
2D Shape Activities
Shapes are a Skill
This might be a surprise to some, but shapes are a skill, not a unit of study. A skill develops over time and needs to be reviewed and reinforced throughout the year.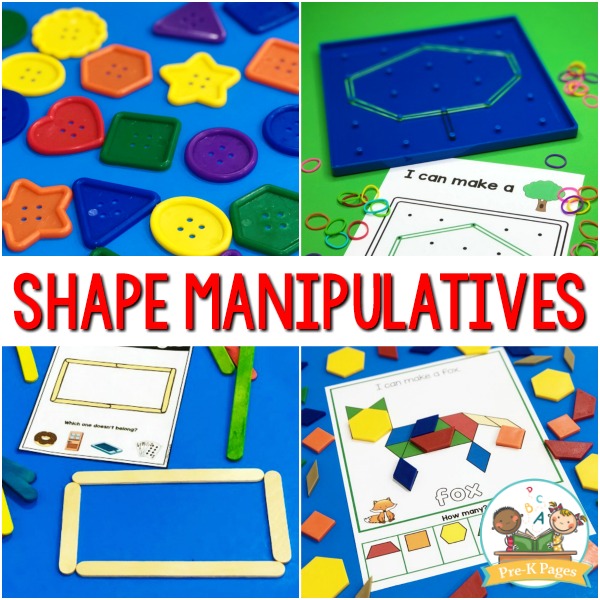 Teaching Shapes with Manipulatives
Your little learners will benefit the most from exploring and creating with shapes all over the classroom, not just in the math center.
You can put shape manipulatives like pattern blocks, geoboards, and magnetic shapes in your classroom centers. I like to keep a color and shape bingo game in my puzzles and games center all year long.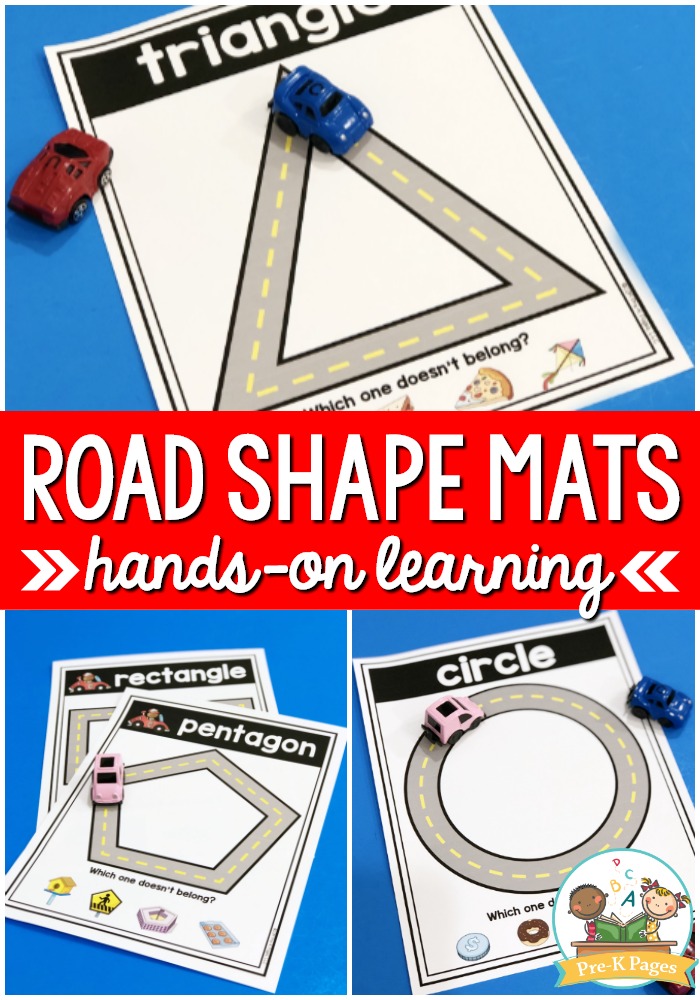 Hands-On Learning
If you really want your students to learn shapes, you can provide them with hands-on activities for learning shapes all year long.
These road shape mats pictured above are a perfect example of a fun, hands-on learning activity your kids will love!
Embedding shapes into your units of study is a more effective approach because it will help your kids learn and remember the names of the shapes being taught.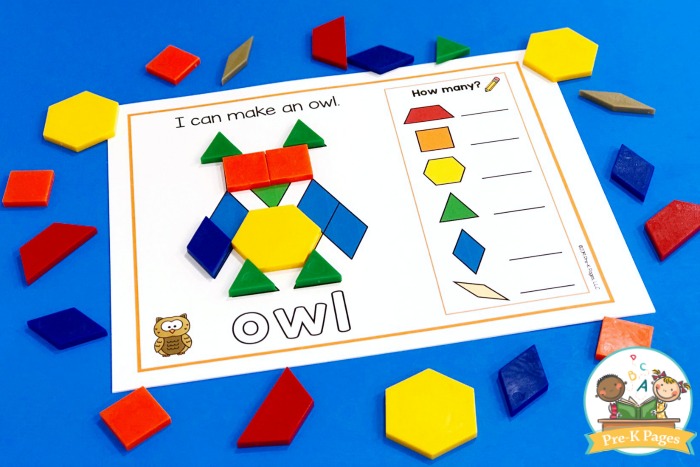 Pattern Blocks
Another fun way for teaching shapes is to use pattern blocks. These pattern block mats are the perfect shapes activity.
Your little learners will be practicing shape matching, and they'll also be flipping and turning the shapes on the mat. Matching, flipping, and turning shapes is the foundation of geometry.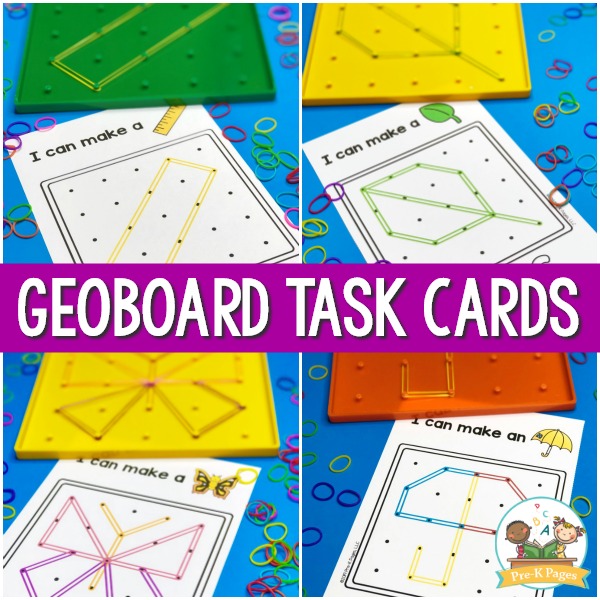 Geoboard Shapes
These geoboard shapes task cards can be used all year long. Not only are they fun for your kids to use, but they're also great for developing those important fine motor skills.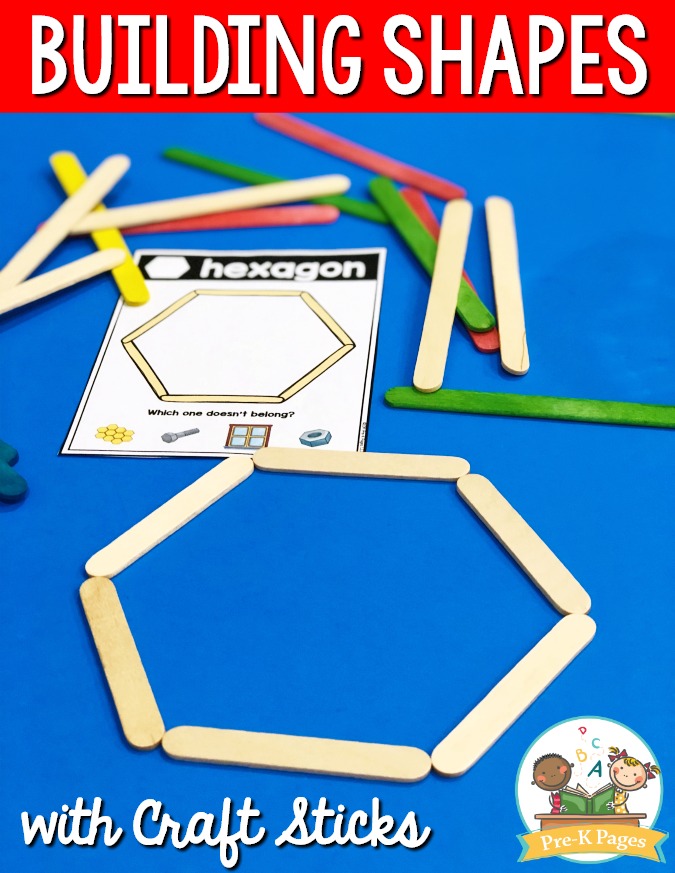 Craft Stick Shapes
Making shapes with craft sticks is a super fun and inexpensive way to learn shapes! Use these done-for-you craft stick shape cards to create a hands-on shape learning experience your kids will love!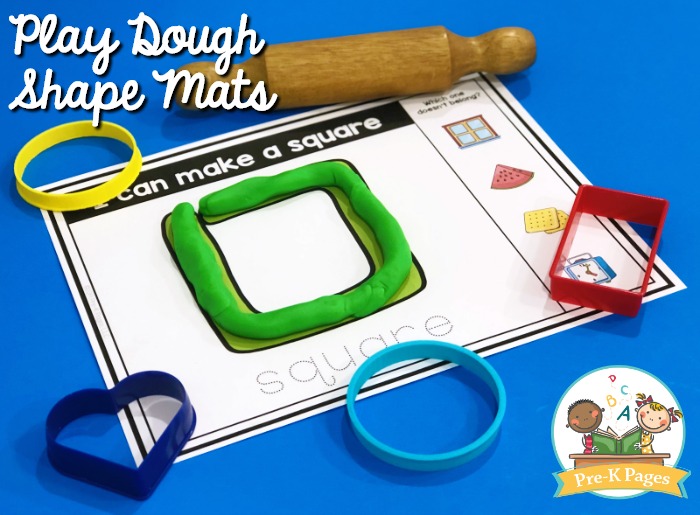 Play Dough Shapes
Do your kids love playing with play dough? These play dough shape mats are a great way to introduce shapes to your little learners! They'll love rolling "snakes" and making shapes on their mats. They'll also be developing visual discrimination skills by searching for the picture that doesn't belong and fine motor skills with tracing.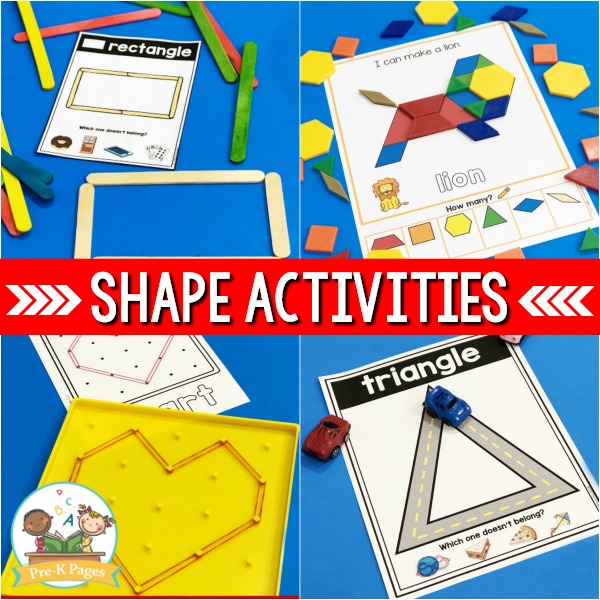 Teaching Shapes
When teaching your little learners about shapes, remember to talk about how many sides each shape has. Don't be afraid to use real math language, like sides and vertices. Using real math language will help your students develop important academic vocabulary.
When you use shape manipulatives in your classroom, your little learners can feel, touch and count the number of sides and vertices each shape has. You can even talk about how a circle doesn't have any sides or vertices!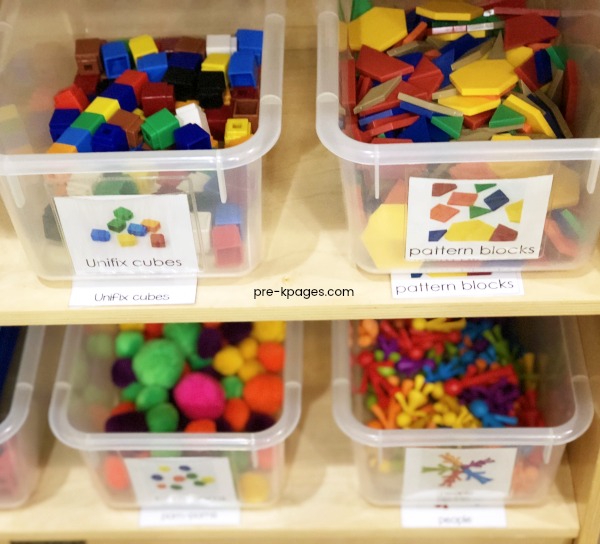 Shapes in the Math Center
You can also incorporate shape activities into your math center throughout the year to reinforce shape recognition.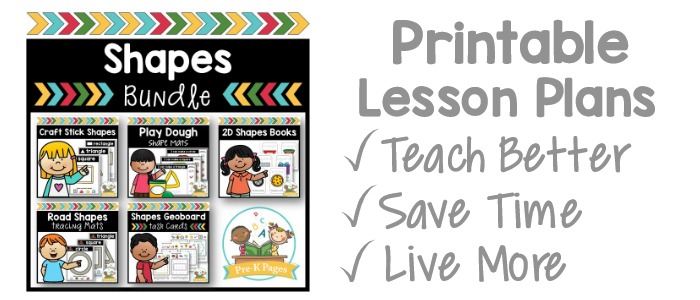 Shape Books
More Math Ideas from Pre-K Pages
Related Links
Prekinders