Need some song ideas for St. Patrick's Day? Using songs and videos can be a great way to engage your little learners and enhance your curriculum for any theme!  These are some of my favorite St. Patrick's Day songs for kids; try them out and let me know your favorite in the comments below.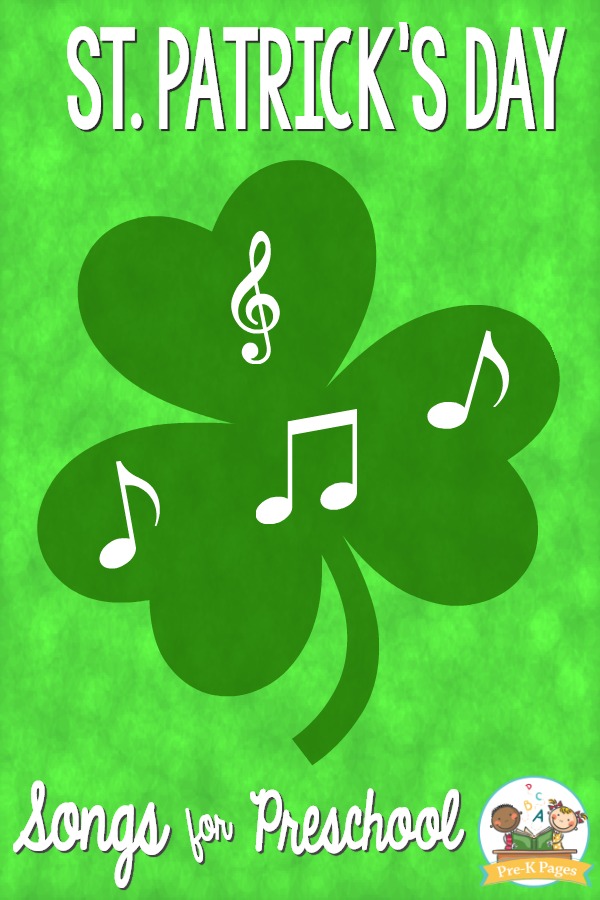 St. Patrick's Day Songs
Songs are more than just fun to sing, they can also help young children learn new concepts, build background knowledge, and develop vocabulary skills.
You can sing St. Patrick's Day songs during circle time, transitions, or whenever your kids need to burn off their extra energy!
You can find lots of fun, kid-friendly St. Patrick's Day songs on YouTube. These songs are great for use in your preschool classroom, kindergarten classroom, or at home.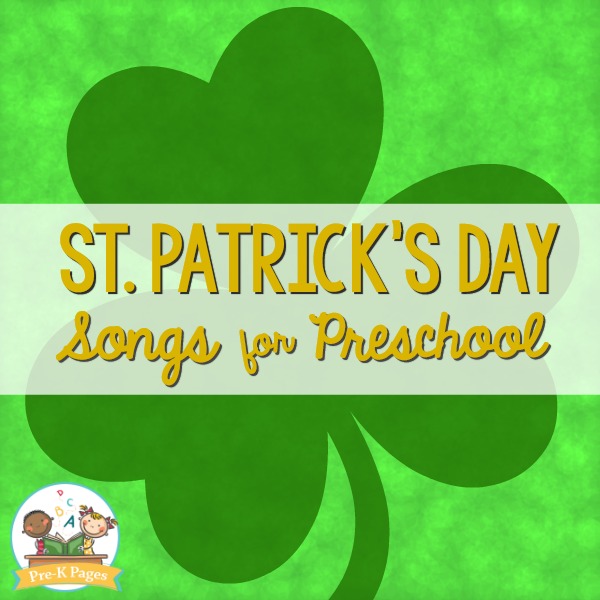 St. Patrick's Day Songs for Kids
These free, teacher-approved YouTube videos will help you incorporate music and movement into your daily routine! You can rest easy knowing that all of the songs listed below are age-appropriate for young children.
Your little learners will have lots of fun singing and dancing along to these St. Patrick's Day songs! You can use an LCD projector with a screen, or a computer hooked up to a TV to play these videos in your classroom. You could also just use the audio if you prefer.
If you don't want to select individual songs, you're invited to follow my St. Patrick's Day Songs for Preschool Playlist on YouTube.
Dance, Dance, Leprechaun Dance by The Kiboomers
G-R-E-E-N St. Patrick's Day Song
by The Kiboomers
Colors of the Rainbow
by Jack Hartmann
Have You Ever Seen a Leprechaun?
by Music Box Kids
I'm a Little Leprechaun
by The Kiboomers
Counting with a Leprechaun
by Harry Kindergarten
Rainbow Colors Song
by KidsTV123
St. Patrick's Day Song
by PlayKids
Don't forget to let me know in the comments below which one was a hit in your classroom!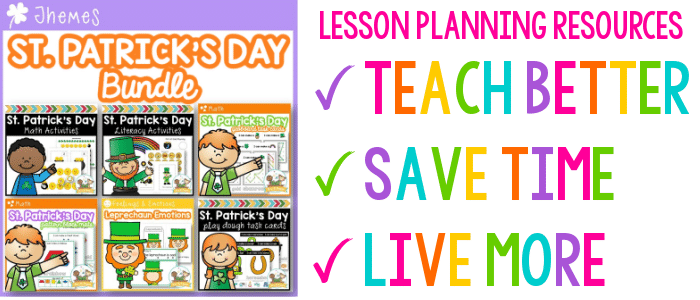 More St. Patrick's Day Ideas