Most of us are preparing for or just starting back to school and probably not thinking about being absent yet, but taking just a little time out at the beginning of the year to prepare a substitute folder can save you tons of time later!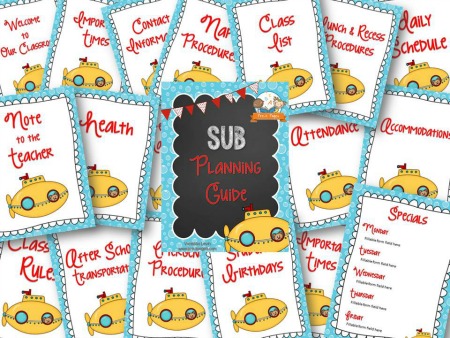 Substitute Information
I remember a few years ago when I was called for jury duty three times in one year. I know you're thinking that's not possible, but it is – I was called for city, county, and federal jury duty all in the same school year. Each time I thanked my lucky stars that I had taken the time to prepare a substitute folder in advance.
Another year I had three deaths in my family, all within four weeks of each other. I missed a total of nine days of school to fly to and from Michigan on three separate occasions.
Oh, and did I mention one of those days was the first day of school? You can bet your bottom dollar that my substitute folder was a life saver that year!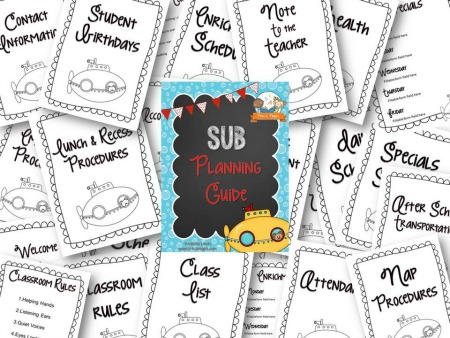 Important Info for Substitute Teachers
Information that should be left for subs:
Class List
Daily Schedule
Contacts
Behavior Expectations
Dismissal List
Class Rules
Emergency Procedures
Notes Page
Lesson Plans
Map of the School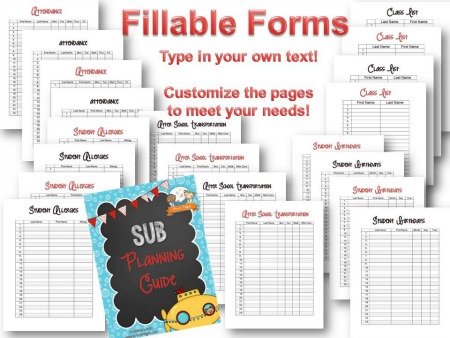 Why should you prepare a substitute folder TODAY?
Save time by putting all the essential ingredients for a substitute folder together in one thorough and concise package
Feel more at ease knowing that your substitute has everything he or she needs to be successful
Plan ahead for those unexpected absences that leave you scrambling
You can toil away for hours creating your own or purchase the one I created HERE.
More Substitute Planning Resources:
Class List Picture
Printable Substitute Planning Guide
Top 6 Tips for Planning for a Substitute