Tips for working with an assistant teacher in Preschool, Pre-K, and Kindergarten. Paraprofessional, TA, aide or parapro tips.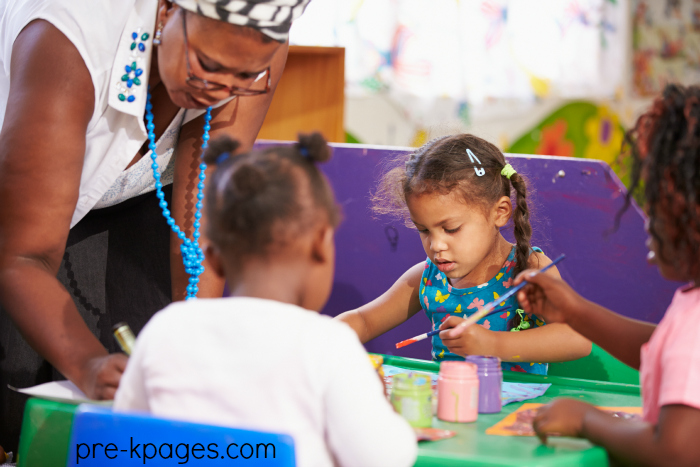 Teacher Assistant Handbook
A printable handbook for preschool, pre-k, and kindergarten teachers who are looking for help communicating and managing their assistant.
Stop guessing and start communicating by creating a professional working relationship with your assistant!
Working with an Assistant Teacher
Working with another adult in the classroom can pose challenges for any teacher. Teachers often have questions when they first start working with an assistant such as:
What questions should I ask in an interview?
What duties should my assistant perform?
How do I communicate my expectations to my assistant?
Working with a Paraprofessional
Based on the questions above I have developed a packet of valuable information and tools to help teachers work effectively with an assistant. The Teacher Assistant Packet will help you:
Determine the best candidate for the job when you are interviewing teaching assistants.
Save time by communicating your expectations up front in a direct and easy to understand format.
Communicate daily with your assistant, never leave them guessing or feeling unwanted.
The Teacher Assistant Packet includes:
Interview Questions: Includes six questions as well as a scoring rubric for the interviewer. The questions will help you determine if the person you are hiring is a team player who understands the unique challenges of working with young children.
Assistant Handbook: The 6 page assistant handbook includes a warm welcome on the first page, a customizable daily schedule listing the assistant duties for each time of the day, information on student discipline, parent interactions, a signature page for the assistant to sign and much more.
Daily Task List: The daily task list is an important part of clearly communicating your expectations to your assistant. You can customize the list and prioritize tasks to keep yourself and your assistant organized and on-task.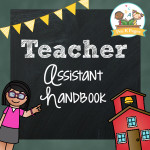 Printables and advice for working with a teacher assistant or paraprofessional. Includes interview questions, assistant handbook, and more!
The Teaching Tribe
Having a professional assistant handbook is awesome! But let's face it, a handbook can't make you a better teacher. If you really want to up your teaching game, the best place to discuss teaching best practices and get the support you need is in the Teaching Tribe. We have many printable lessons and on-demand video trainings to help you become the best teacher you can be! If you want to get on the waiting list for the Teaching Tribe, do it soon so you don't miss the next open enrollment period!
More Teaching Tips from Pre-K Pages