Do you have a lot of stuff? That was a trick question; anybody who has or works with young children has a lot of stuff!
But there's a big difference between having a lot of stuff and finding the room to store it all. Then there's the issue of keeping it organized so you can find what you need when you need it.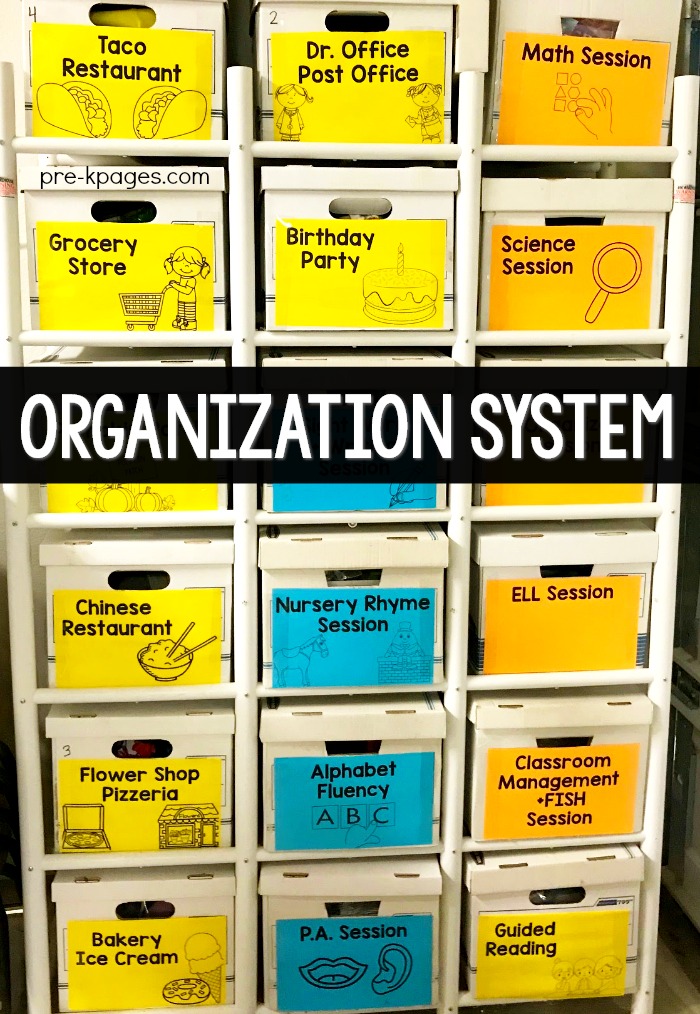 Storage Solution
In the picture above you can see how I store all of my dramatic play props and materials for my professional development sessions. I purchased the
PVC storage shelf
pictured above from Amazon.
Garage Storage and Organization Video

I used to store my dramatic play props and workshop materials in big plastic tubs but it was difficult to find what I needed. I was wasting too much time digging around in the boxes searching for things.
When I switched to storing the items for each of my dramatic play themes and workshops separately in file boxes it really helped.
Each box is clearly labeled on the end with the name of the dramatic play scenario or workshop. I printed the labels out on AstroBrights paper and attached them to the end of each box so I can quickly locate what I need.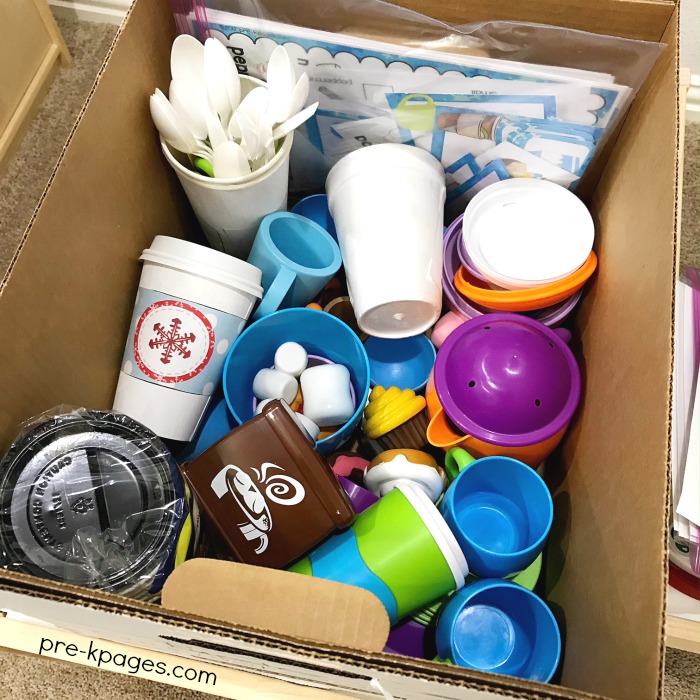 Here's what the inside of one of my dramatic play storage boxes looks like, this is the Hot Chocolate Dramatic Play kit.
You can grab this free set of printable dramatic play labels below.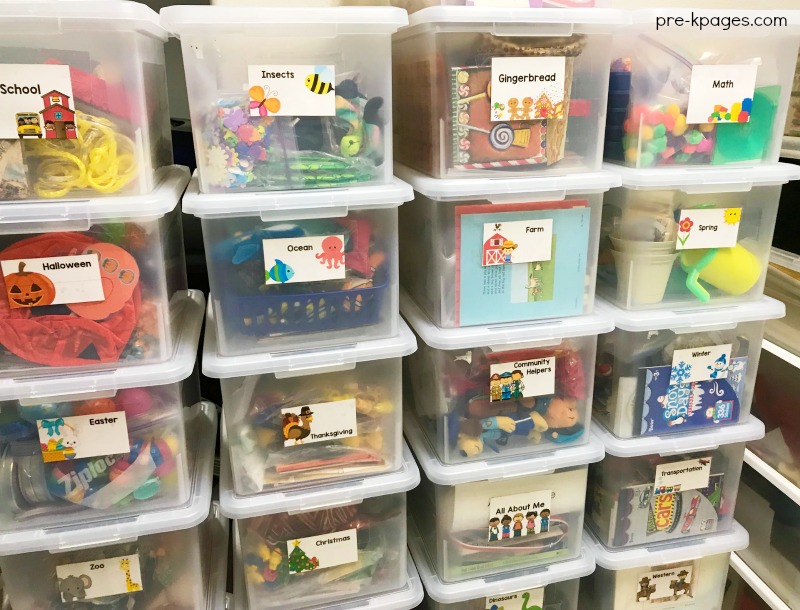 Theme Storage Tubs
So you've seen how I store my dramatic play materials, here is how I store my
thematic materials
.
This is my garage by the way, and these are only a FEW of the 40 or more thematic tubs I have. The tubs pictured here are from the Container Store.
Each tub holds everything from printables and manipulatives to story props.
The theme tub storage labels are available in my store at the link below.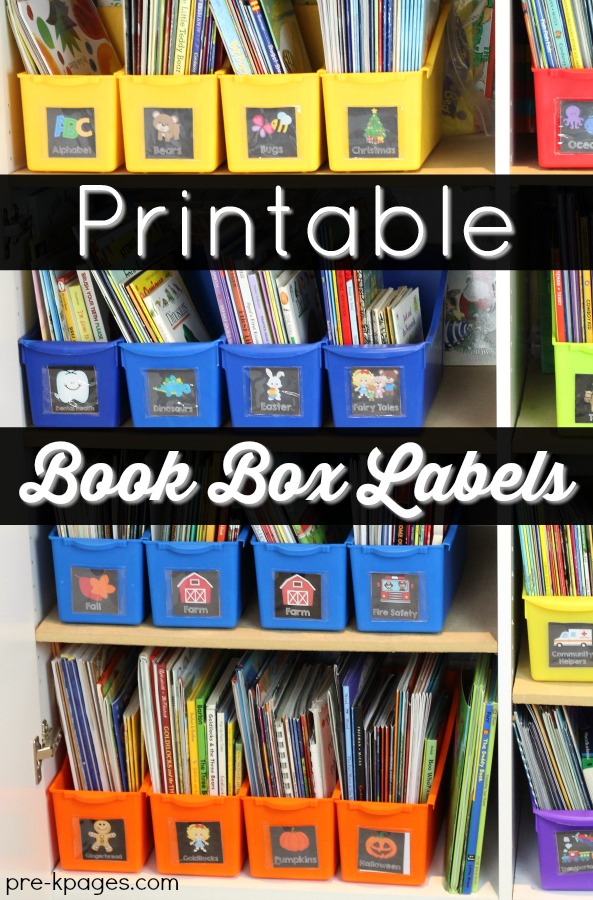 Book Storage
Books for read alouds are stored in these inexpensive book tubs pictured above. Each tub has a label to help you keep your books organized, so you can find the books you need, when you need them!
These printable and editable book tub storage labels are available in my store.
More Organization Ideas