I spend a lot of time at my Veterinarian's office because I have four "fur babies", three cats and a dog. On my most recent trip to the vet's office I was inspired to create this Veterinarian's Office dramatic play kit. There is also a free printable for you at the bottom of this post.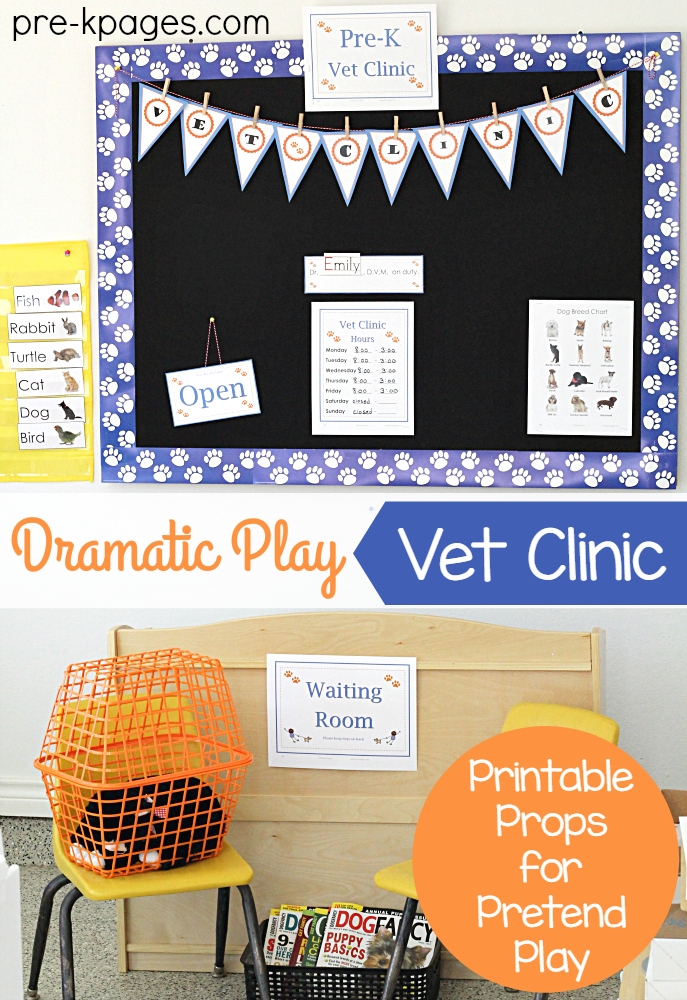 Pet Magazines for Vet Clinic Waiting Room
Below is the waiting room labeled with a sign. I found the Dog and Cat Fancy magazines at a garage sale for ten cents each. The stuffed cat is a big Ty beanie. I made the cat carrier from two baskets I found at the dollar store.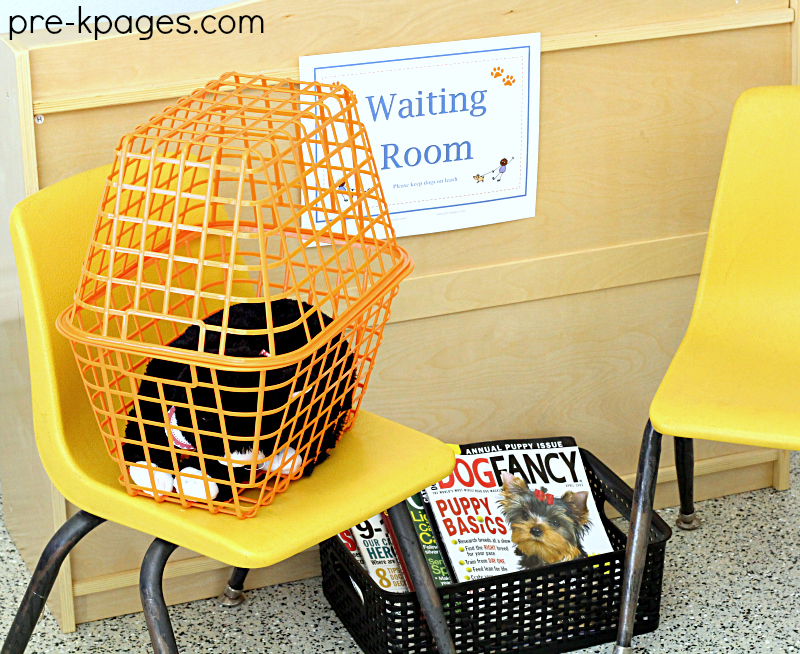 Printable Forms for Pretend Play Vet Clinic
Of course, no visit to the vet clinic would be complete without patient intake forms and a prescription pad.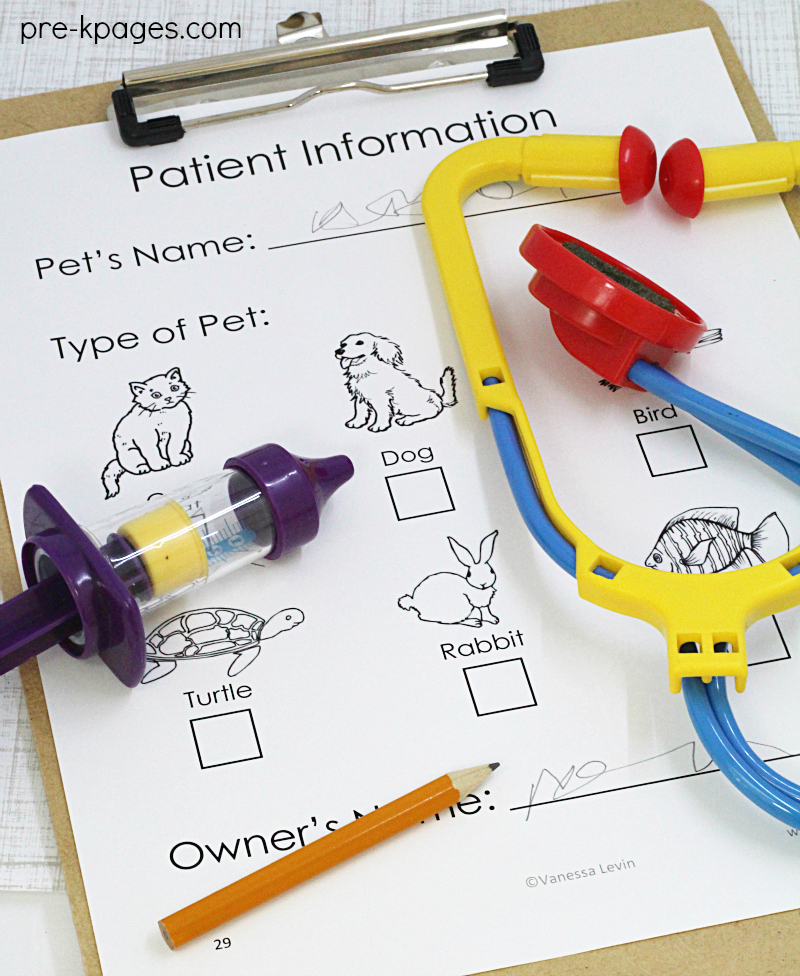 I introduce the children to the dramatic play vet clinic by reading the book titled Caring for Your Pets by Ann Owen.
Free Printable Pet Treat Label for Vet Clinic Dramatic Play
My dog looks forward to getting a treat when we check-out at the vet's office. I created a free label for you to make a dog treat container for your dramatic play vet's office. I recommend filling a plastic jar with brown pom-poms or some other type of "pretend" treat in case your little ones get too curious!
Click on the picture below to download your free pet treats label!

You can see more pictures or purchase the kit on the Dramatic Play Vet's Office Page.