If you're looking for a fun and unique way to celebrate the end of the year or preschool graduation in your classroom then look no further, this is a great alternative to a graduation party or diploma.
I also created a free printable treat bag topper for you, keep reading to get your copy!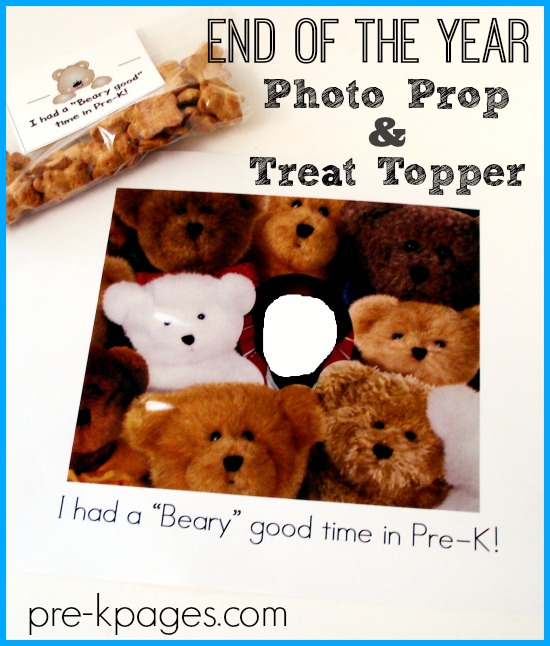 End of the Year Photo Prop For Preschool Graduation
I purchased this adorable cardboard teddy bear photo prop at the local party supply store for $5. The students took turns putting their faces in the cutout in the middle while I took their pictures, they thought it was hilarious to watch their friends have their pictures taken.
The photo prop is similar to a science display board with two folding wings on the side to help it stand up.
Next, I optimized the photos, inserted them in a Word document, and added text that reads "I had a beary good time in Pre-K!" You can change your text to reflect the grade level you teach.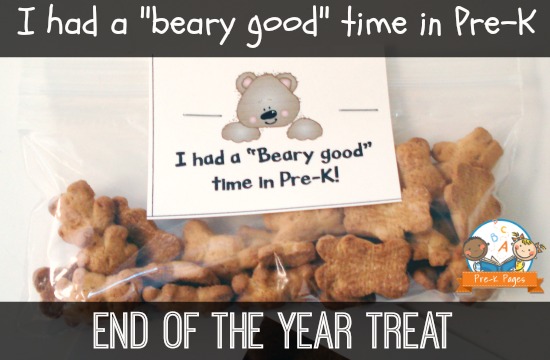 Preschool Graduation Teddy Graham Treat Bag Topper
While the photo was cute it really wasn't for the kids, it was more for the parents and I was looking for something to give to my students on the last day of school.
At first I thought of using gummy bears but I didn't like the idea of giving the kids candy. Then it hit me, Teddy Grahams are a universal favorite in preschool and kindergarten!
I stuffed snack size zip top bags with Teddy Grahams and created this cute treat bag topper. I printed the toppers on cardstock and stapled them to tops of the bags.
The toppers probably could have been more rectangular but they still turned out very cute.
Free Printable "Beary" Good Year Treat Bag Toppers
UPDATE
Due to the number of requests I received, I created a free printable for you. I sized it to fit all the way across the top of regular size zip top sandwich bags. I also included a topper for Preschool, Pre-K, and Kindergarten- just choose the one for your grade level.
Click on the picture below to download your free printable end of the year treat bag toppers.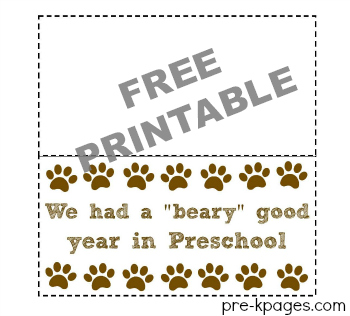 More Graduation Ideas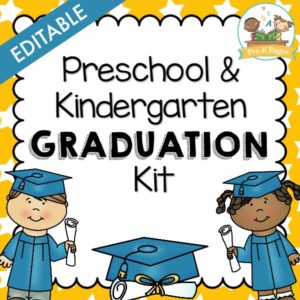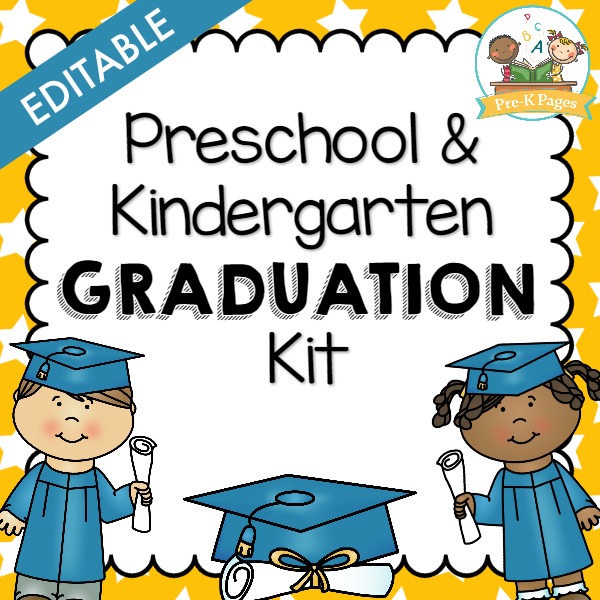 Need help planning for a preschool or kindergarten graduation? Check out my Printable Graduation Party Planning Guide for step-by-step directions and editable printables to make planning for a graduation a breeze!