Zoo animals are a lot of fun to learn about in preschool and a great theme for any time of the year.
Here's a hands-on zoo animal activity that practices fine motor and counting skills.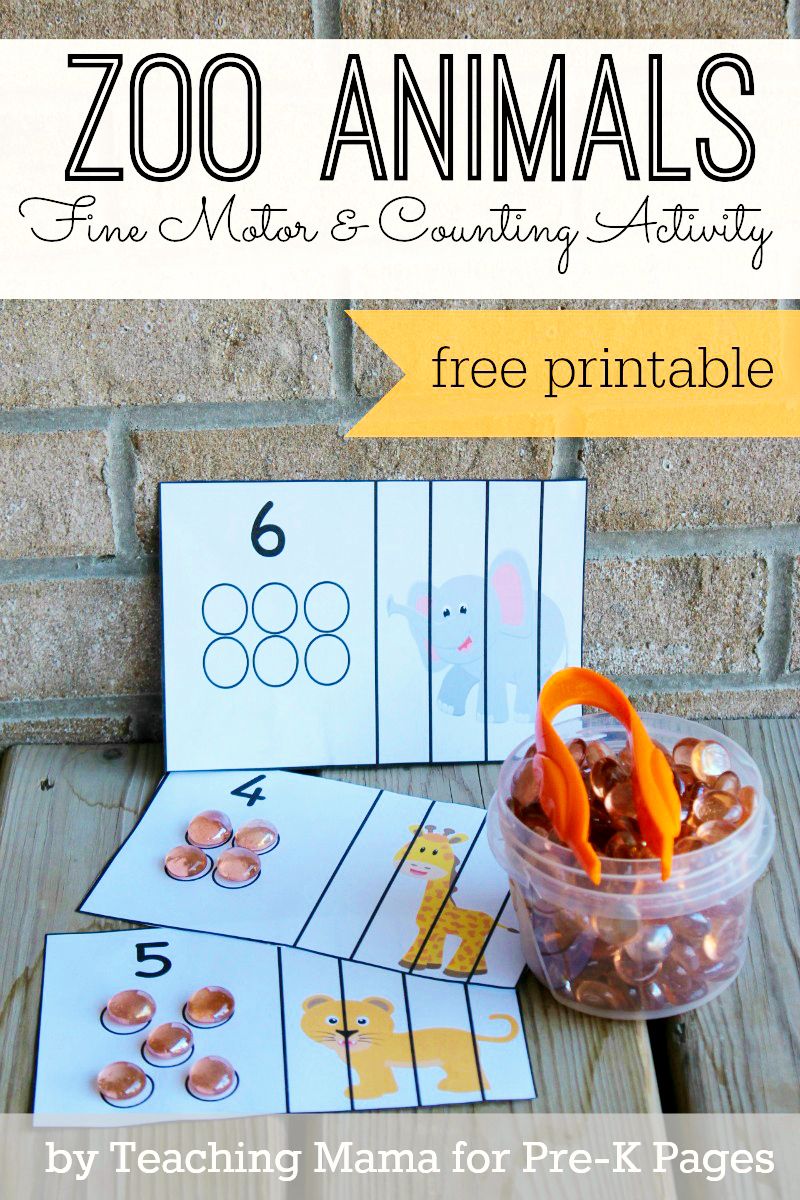 Disclosure: This post contains affiliate links
In this activity, children are given a zoo animal card with a number and circle spaces on it. The child pretends to "feed" the zoo animal in its cage by placing gems on the circles. You could also use beans, pasta, or pieces of play dough.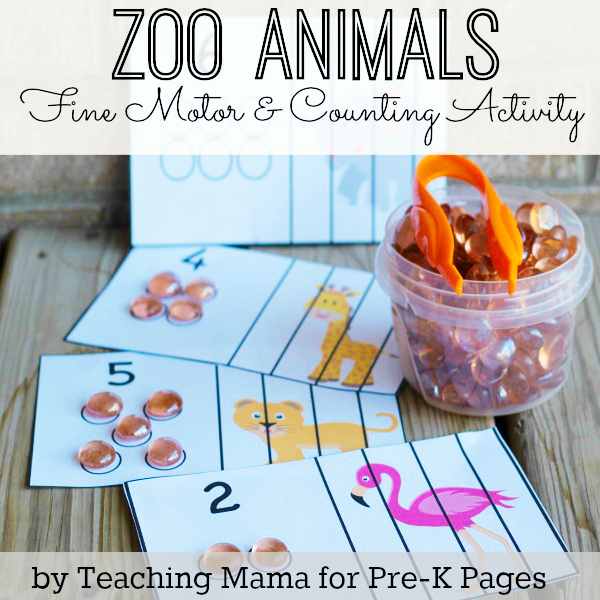 Building Concepts and Skills
This zoo activity covers several learning concepts. Since tweezers are used in this activity, children are practicing fine motor skills.
Fine motor skills are the actions that are performed in the hands, fingers, and wrists. Squeezing the tweezers together builds hand strength, which helps prepare children to write.
This activity is also a math activity. Children practice identifying numerals, counting, and one-to-one correspondence. One-to-one correspondence means counting each object once. Using hands-on activities to develop one-to-one correspondence skills is very effective because kids enjoy touching and manipulating the objects.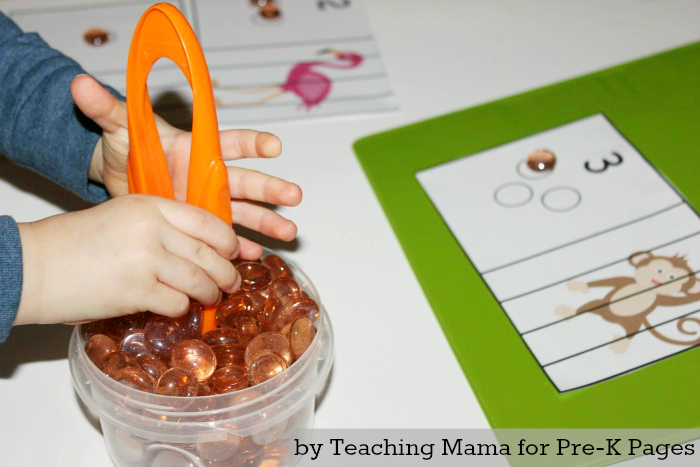 Supplies and Set Up
Here's what you need for this activity:
gems (craft store or dollar store)
zoo animal printable
To set up the activity, print the cards on card stock and cut them out. Set out a container of gems and tweezers. Present a zoo animal card to a child and have him or her identify the number or count the number of circle spaces. Then, invite the child to use the tweezers to place the correct number of gems onto the circles.
If tweezers are too difficult to use, children can use their fingers.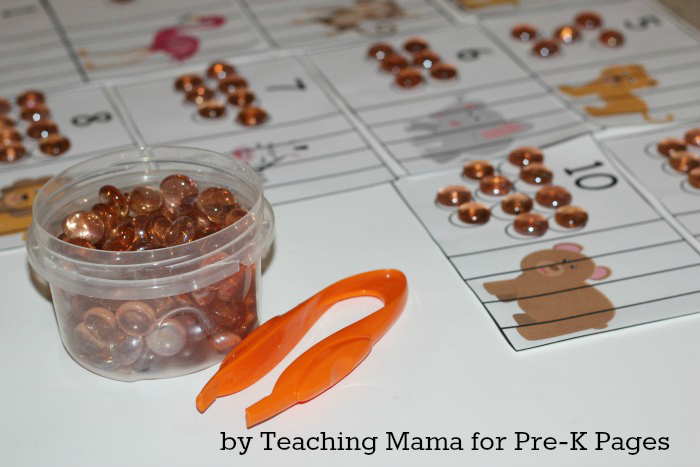 This set has ten cards. Since the cards show zoo animals, you can review the names of the animals as you go through the cards. My children liked to make the sounds of that animal as we went through each card too!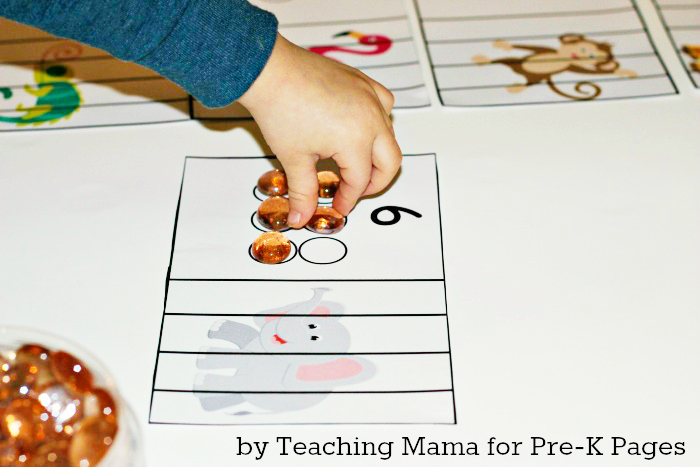 This activity can be done individually with a child, in a classroom setting, or in a center.
What I love most about this activity is that my children had so much fun, they didn't even realize they were learning!

BIO: Angela is the writer of Teaching Mama, where she shares hands-on learning activities for babies, toddlers, and preschoolers. She is a former teacher, turned stay-at-home-mom to 3 wonderful boys. She is also the author of The Preschool Journey, a great resource for preparing your child for Kindergarten. You can connect with her on Facebook, Pinterest, or Instagram.
You may like these zoo theme posts, too.
Zoo Animals Roll and Move Game
Preschool Books About the Zoo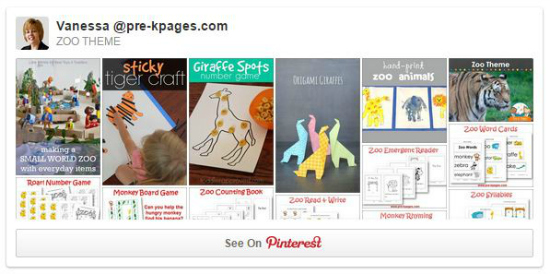 Follow my Zoo Theme Pinterest Board for more great ideas!