This bundle of 15 fun and engaging circle time number games will help your little learners practice numeral recognition and identification!
Save BIG on the bundle, discounted pricing makes each game only $1.60!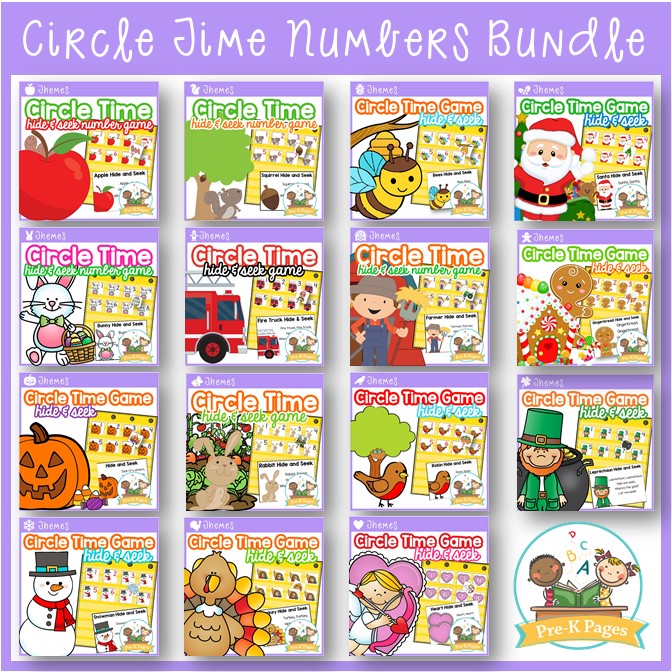 Each thematic number hide and seek pocket chart game is the perfect way to practice numeral identification skills in your preschool, Pre-k, or kindergarten classroom.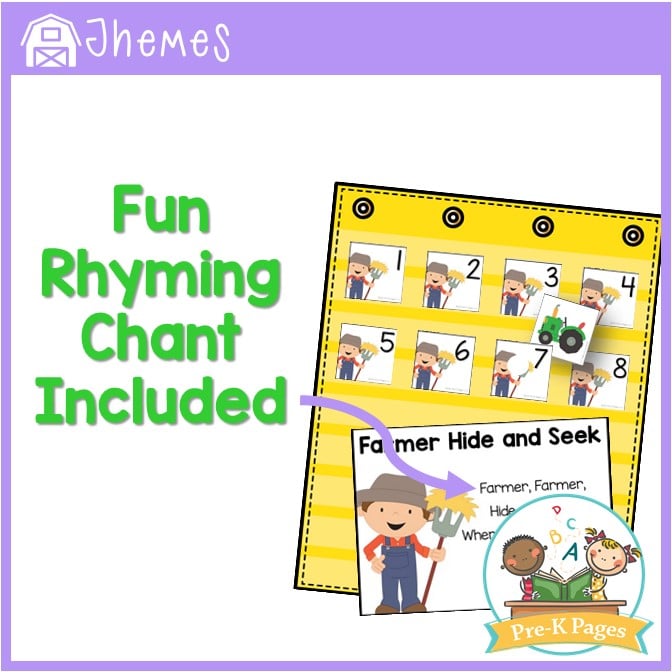 Circle Time Number Game Bundle: What's Included?
Number Cards 0-31 for each game (color)
8 Picture Cards for each game (color)
1 Original Rhyming Chant for each game (color + b/w)
3 Recording Sheets for each game 0-10, 0-20, and 0-31 (b/w)
Teacher Instructions (b/w)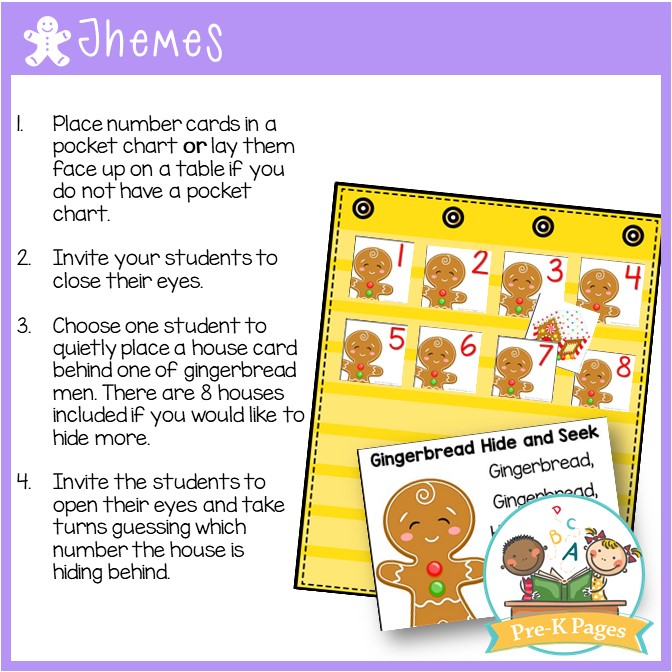 Circle Time Number Games: Themes Included
Apples/Worms
Squirrels/Acorns
Bees/Hive
Farmer/Tractor
Fire Engine/Firefighter
Gingerbread Man/House
Rabbit/Garden
Robin/Nest
Snowman/Snowflake
Christmas
Easter
Halloween
St. Patrick's Day
Thanksgiving
Valentine's Day
To play, invite one student to hide one (or more) picture cards behind the number cards, then the other students will take turns guessing where the picture cards are hiding.
Optional differentiated recording sheets are included for accountability and additional numeral practice.
15 number games to increase engagement during circle time, for only $1.60 each!