These craft stick mats will help your little learners identify 2D shapes! Your kids will love making shapes with inexpensive craft sticks.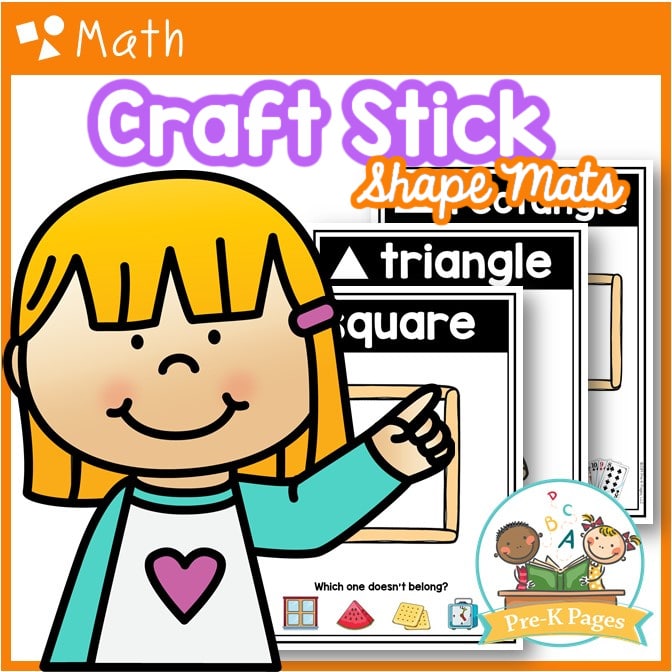 What You Get
11 printable craft stick shape mats (color)
11 printable craft stick shape mats (black and white)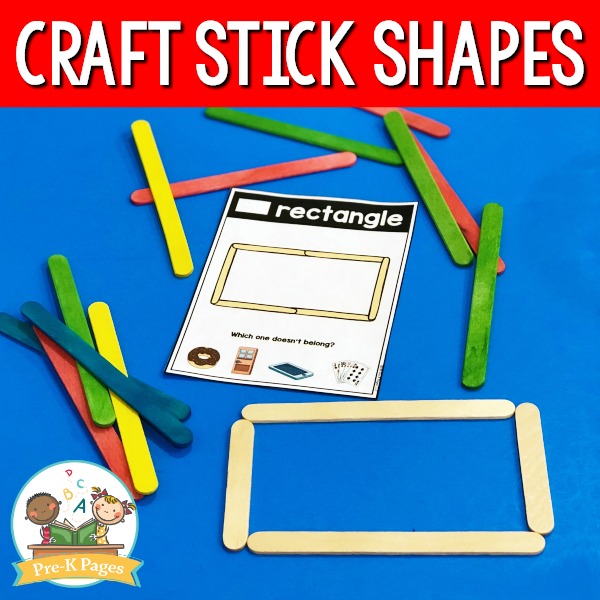 You can choose to print full-size mats, or smaller cards. Instructions for printing cards are included.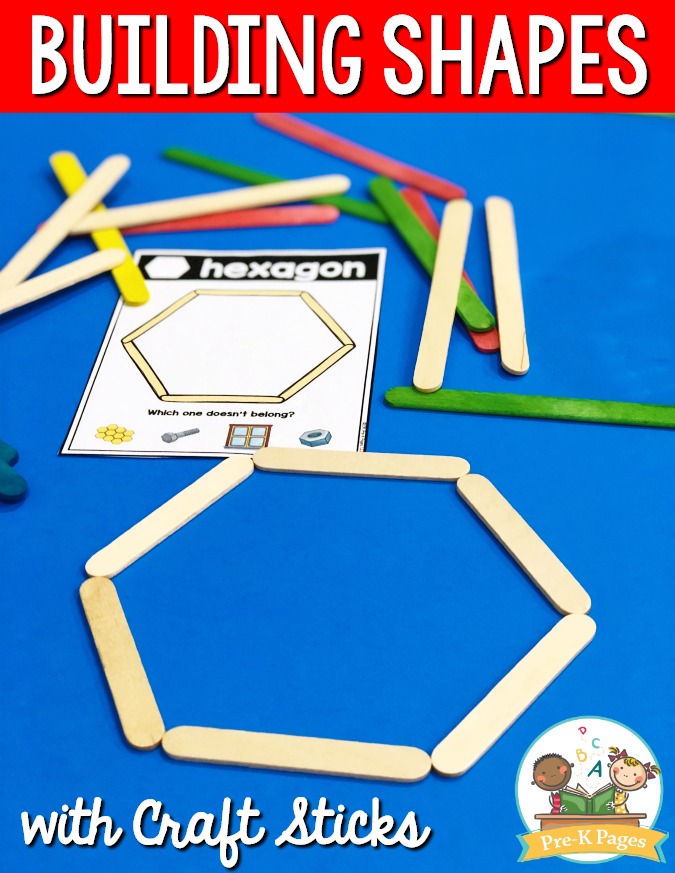 The shape mats include the following 2D shapes:
Square
Circle
Triangle
Rectangle
Rhombus
Hexagon
Pentagon
Oval
Trapezoid
Star
Heart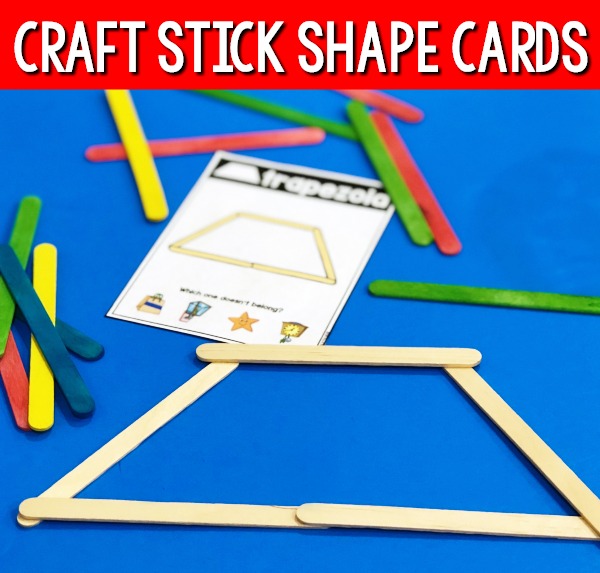 There's also a section on the bottom of each card or mat that invites the child to select the picture that doesn't belong. Your kids can use small manipulatives like mini erasers or counting cubes to mark these images and practice visual discrimination skills.