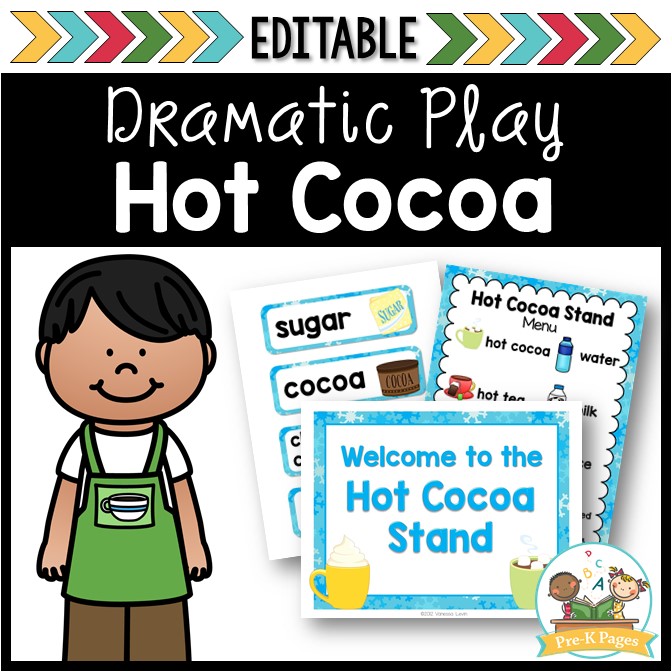 65 pages of printable props to help you easily transform your dramatic play center into a hot cocoa or chocolate stand for winter. Includes literacy, math, and writing opportunities that support current learning standards.
This packet also provides research that explains how dramatic play supports academic learning in preschool, pre-k, and kindergarten.
There's also an editable version so you can type your own text!
(Want a free preview of this file? Click Here)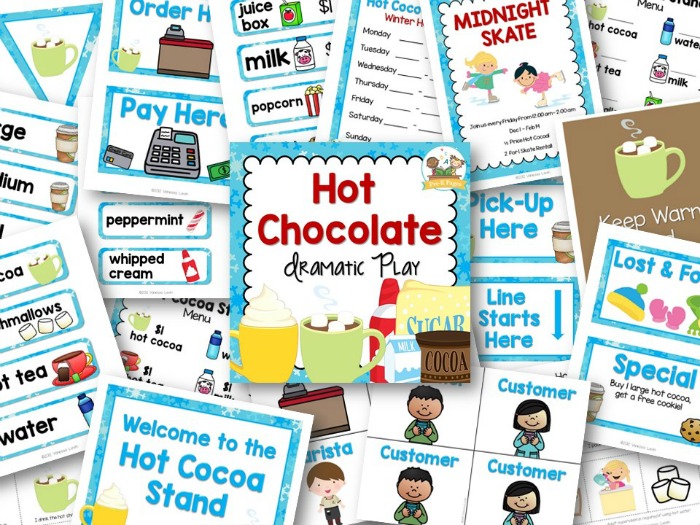 What you get
Open and Closed Signs (color – large and small)
Hot Cocoa Sign (color)
Hot Cocoa Pennant Banner (color)
Hot Cocoa Order Forms (b/w – 1/2 page & 1/4 page)
Hot Cocoa Picture Cards (color – one with prices & one without- USD)
Hot Cocoa Role Play Nametags (color – customer, barista …)
Hours of Operation Sign (color)
Menus (color, b/w – one with prices, one without, one blank – USD)
More Signs (color – pay here, line forms here etc.)
Extras – (color – cup sleeves, tip jar sign, hot cocoa can label…)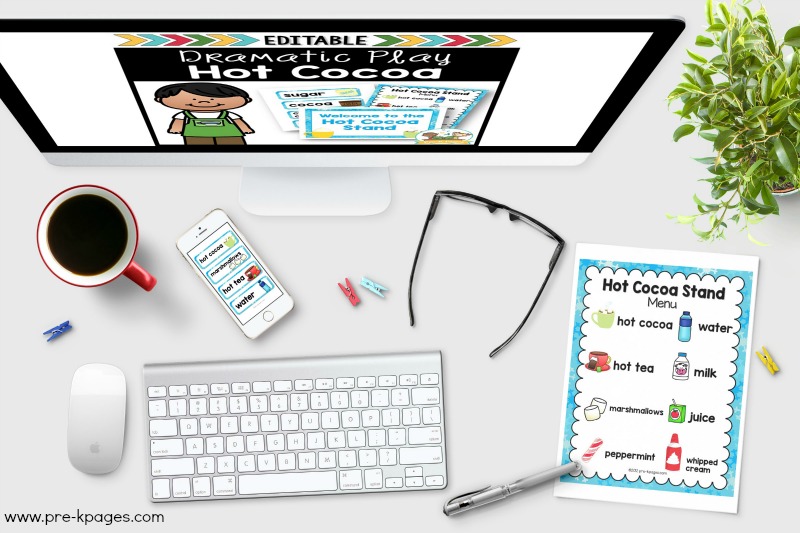 65 pages of instant fun for your Pre-K, Preschool, or Kindergarten students!
How Does It Work?
STEP 1: Download and save the documents to your computer
STEP 2: Open the documents with the most recent version of Adobe Reader
This document will not be editable if opened with a generic or Apple-brand PDF reader.